For years we have listened to your needs, gathered your confidences, looked for solutions to your problems, examined your skin from every angle... and discovered that the simplest steps are the most fundamental.
From this strong conviction was born Oh My Cream Skincareour own brand of basic and expert daily skincare in a clean version, to give your skin only what it needs, no more, no less!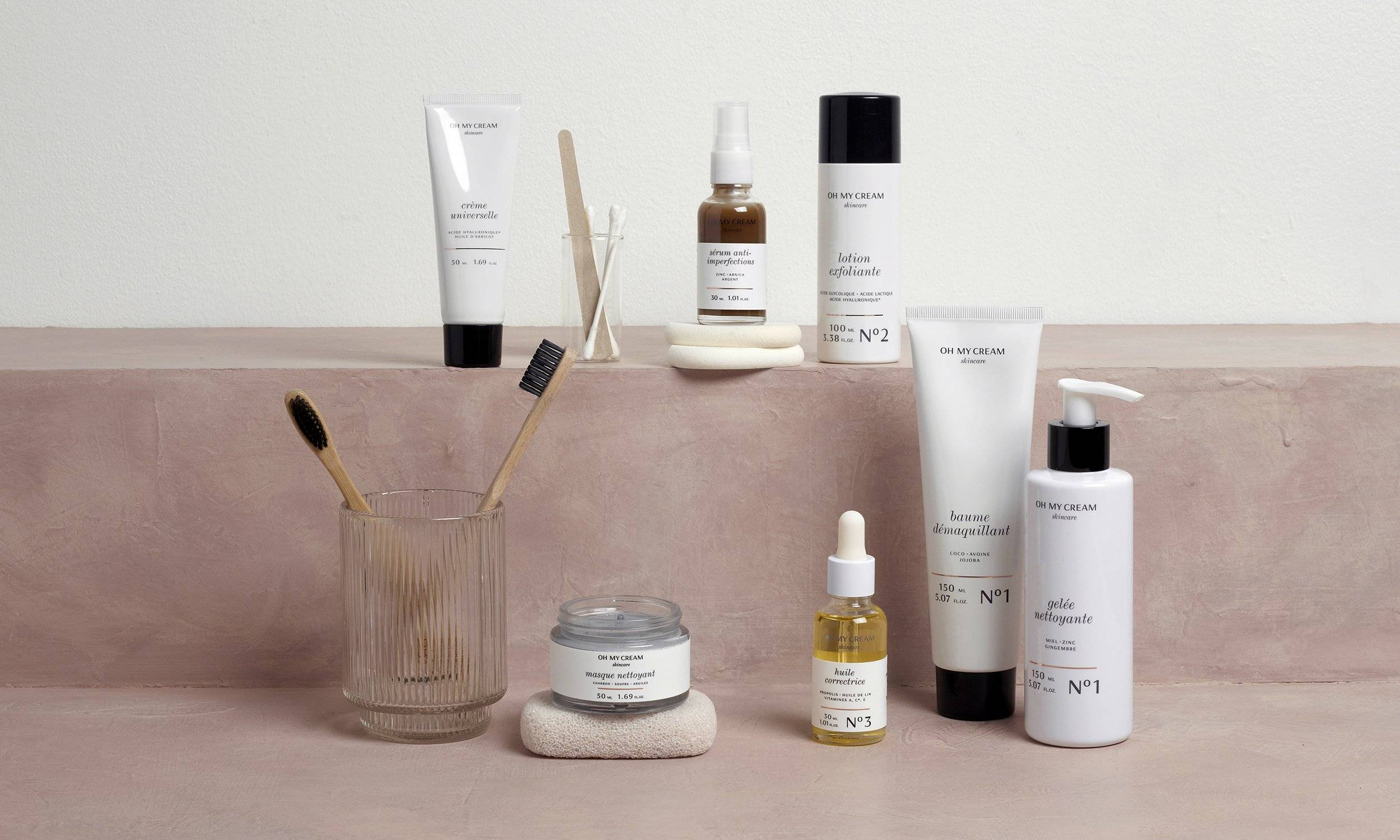 Our 3 essential gestures
Double cleanse
To remove the layer of surface dirt and to cleanse the skin
A double pass... Because doing only one is a bit like going into the shower with your clothes on! First, I remove the coat of impurities that has accumulated during the day (make-up, pollution, excess sebum) with an oily texture (fat attracts fat!). And only then do I really cleanse my skin, with a watery texture.
Exfoliation
To gently sweep away dead skin cells for smoother and brighter skin
Because it is essential to remove the layer of dead skin that accumulates on the surface, dulling the complexion and preventing sebum from draining (potentially causing blemishes!). This is now possible without irritation or redness.
Skincare oil
To boost your face cream and increase the comfort of the skin
Because oil is a galenic form that is much better assimilated by the skin, it is particularly effective in conveying all the good active ingredients. You can boost your cream by mixing in a few drops of oil for a smoother, more nourishing treatment.
If I have normal to dry skin and I am looking for comfort and/or an anti-ageing action: I opt for the

Plumping Oil

If I have combination to oily skin, prone to imperfections and marks: I choose the

Corrective Oil
Specific gestures
After tackling the backbone of your routine with our "3 Essential Gestures", we decided to develop a range of "Specific Gestures": complementary, ultra-targeted products so that each problem has an iconic product that provides a solution.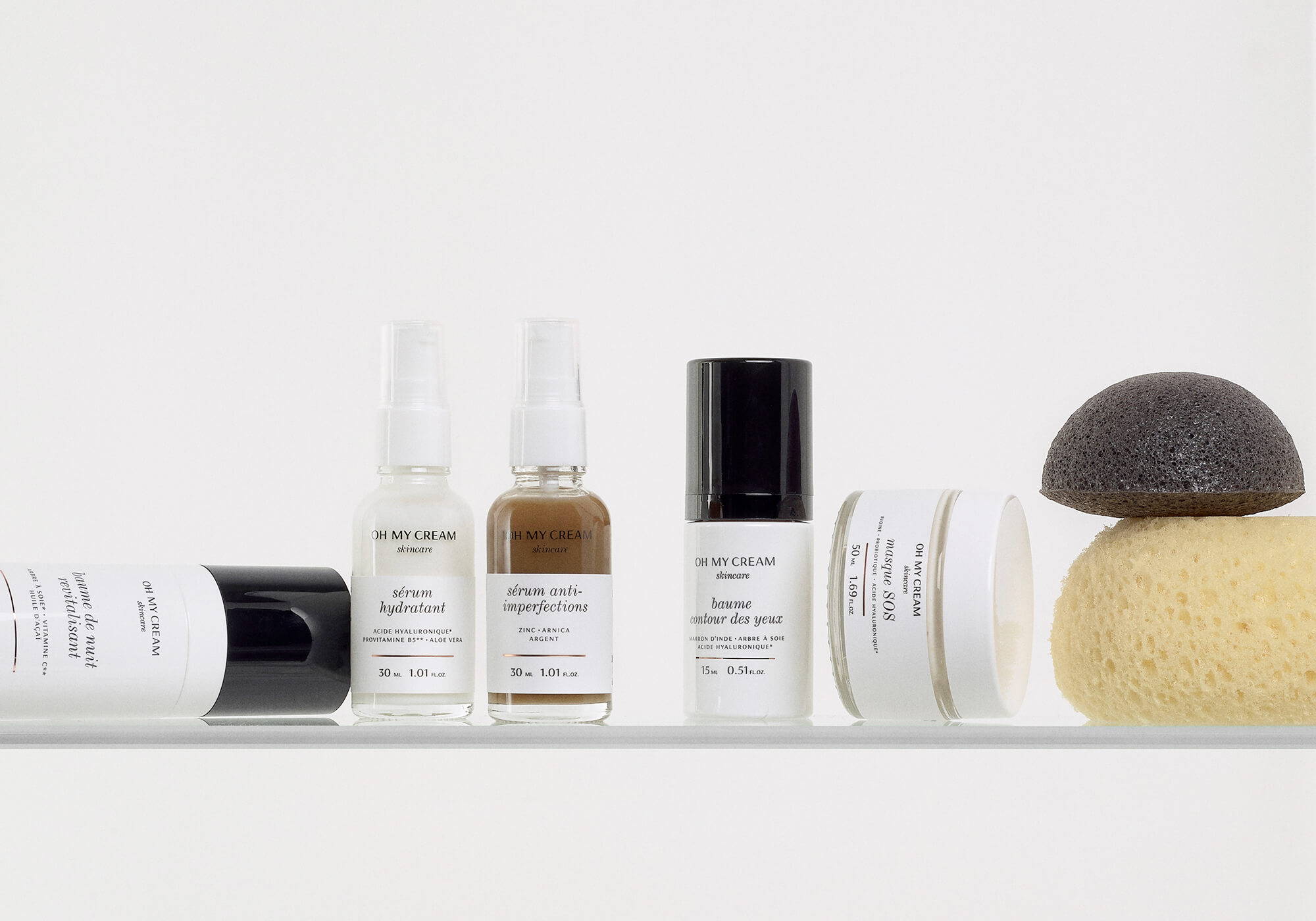 Our hair & body essentials
Shower gel, shampoo, scrub, deodorant, toothpaste... Discover all our hair and body care productsdesigned to make your routine even cleaner and more expert!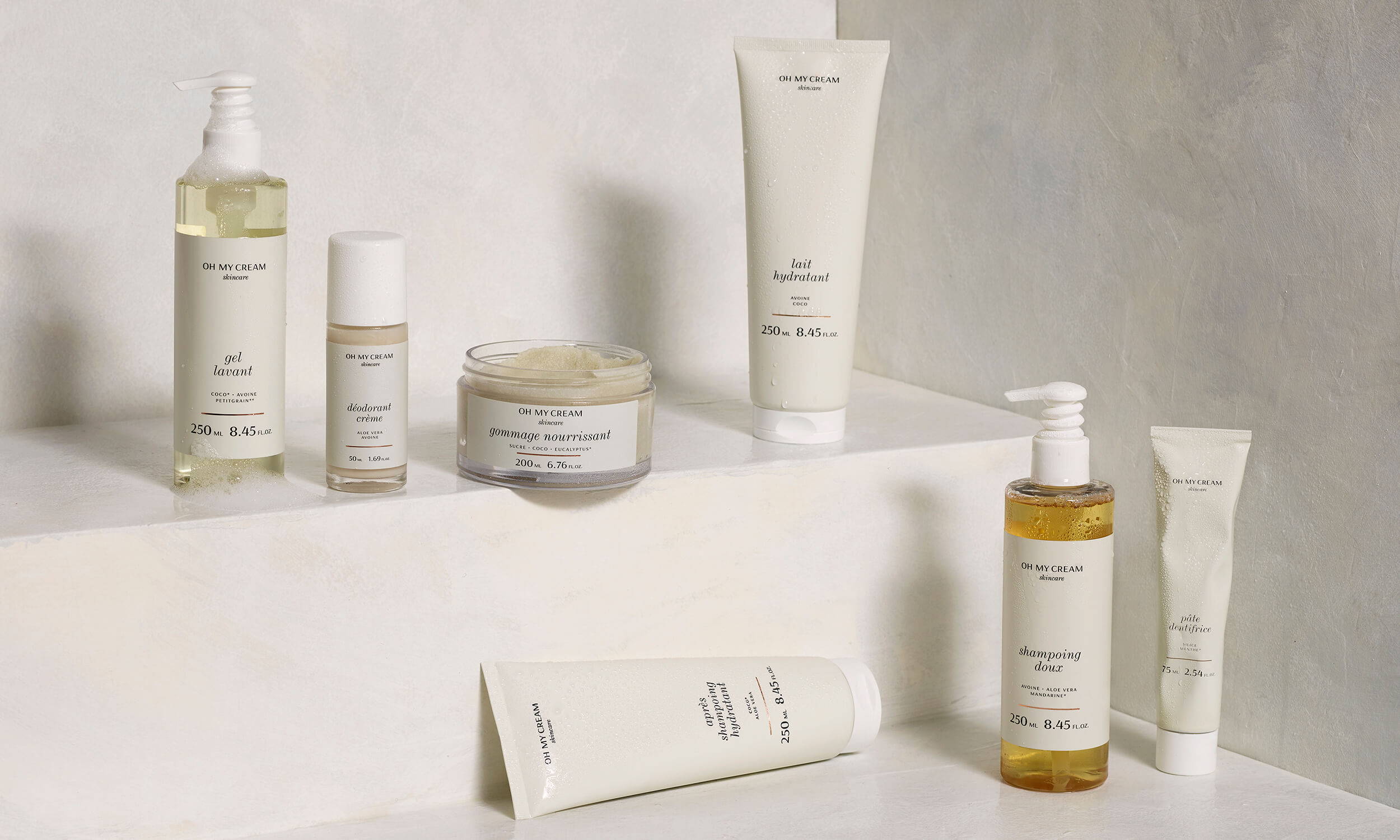 Our ingredients philosophy:
We have opted for "clean" formulas. Why do you ask? Because we strongly believe in the virtues of natural active ingredients, but we are also convinced that certain high-tech ingredients, synthesised in laboratories, deserve their place in a cosmetic, as their benefits for the skin are so important.
To respect all skin types, our treatments are formulated:
without mineral oils

so as not to overload the skin with inert and occlusive ingredients.

without sodium laureth sulfate

to clean without aggression, and because you can easily do without it to make a nice lather!

without GMOs

because nature does very well without human intervention.

no artificial colourings

or synthetic fragrances as they do not provide any skin benefits.

without phthalates

which are potential endocrine disruptors.

without parabens

(even if not all of them are to be put in the same basket), phenoxyethanol, MIT and CMIT, because we believe that it is now possible to preserve a product with other molecules, such as probiotics, sodium benzoate and potassium sorbate (preservatives authorised in organic cosmetics.)
And to be as effective as we want, our formulas combine the best of nature and science. Our treatments are rich in :
vegetable oils and extracts

for their nutritive aspect and their richness in vitamins.

omega 3,6,9

for their protective and soothing properties.

anti-free radical agents

s to protect the skin from external aggressions.

... and they include the best of science

- hyaluronic acid, salicylic acid, vitamins and retinol to solve specific skin problems.