There are two types of cosmetic oils mineral oilsderived from petrochemicals, and vegetable oilsmade from the seeds, pips, kernels and fruits of oil-bearing plants. Mineral oils form an insulating film on the skin that limits water loss. They are therefore suitable for very dry or mature skin, but are inert (they have no specific properties), and should be avoided by people with blemishes. We prefer to use formulas containing vegetable oils, because they have nourishing, moisturising, protective and illuminating qualities. Used alone or in synergy, they can be found in many Oh My Cream products.
Which vegetable oils for the skin?
When choosing a vegetable oil, it is essential to pay attention to its quality. It must be virgin, cold pressed and organic (preferably!). This means that the oil will not have undergone any heat or chemical treatment. In this way, its properties are increased tenfold. If each vegetable oil has particular properties, you should pay attention to its comedogenic index. If your skin is oily on the T-zone and dry or normal on the rest of the face, your skin is combination. Jojoba oil is ideal because it is close to the sebum, it balances and reinforces the skin's protection. For oily or blemished skin, oils are essential. Sesame oil is particularly recommended for this type of skin. It is light but moisturising and regulates shine and pore size. Corrective Oil Oh My Cream Skincare is a skin care oil dedicated to skin in search of purity and clarity. Black cumin oil is also recommended for skin with imperfections. Rich in omega 6 and 9, it purifies and cleanses the skin. And for pimples that have left acne scars, wild rose oil is a very interesting treatment. Its trans-retinoid acid is ultra-regenerating and healing. The Rosehip Bioregenerating Pai Skincare reduces blemishes and imperfections. For dry and therefore uncomfortable skin, but also for mature skin, Pai Skincare mature skin, avocado oil is highly recommended. It boosts collagen, provides nutrition to the skin and is revitalising. It prevents skin ageing and repairs very dry skin!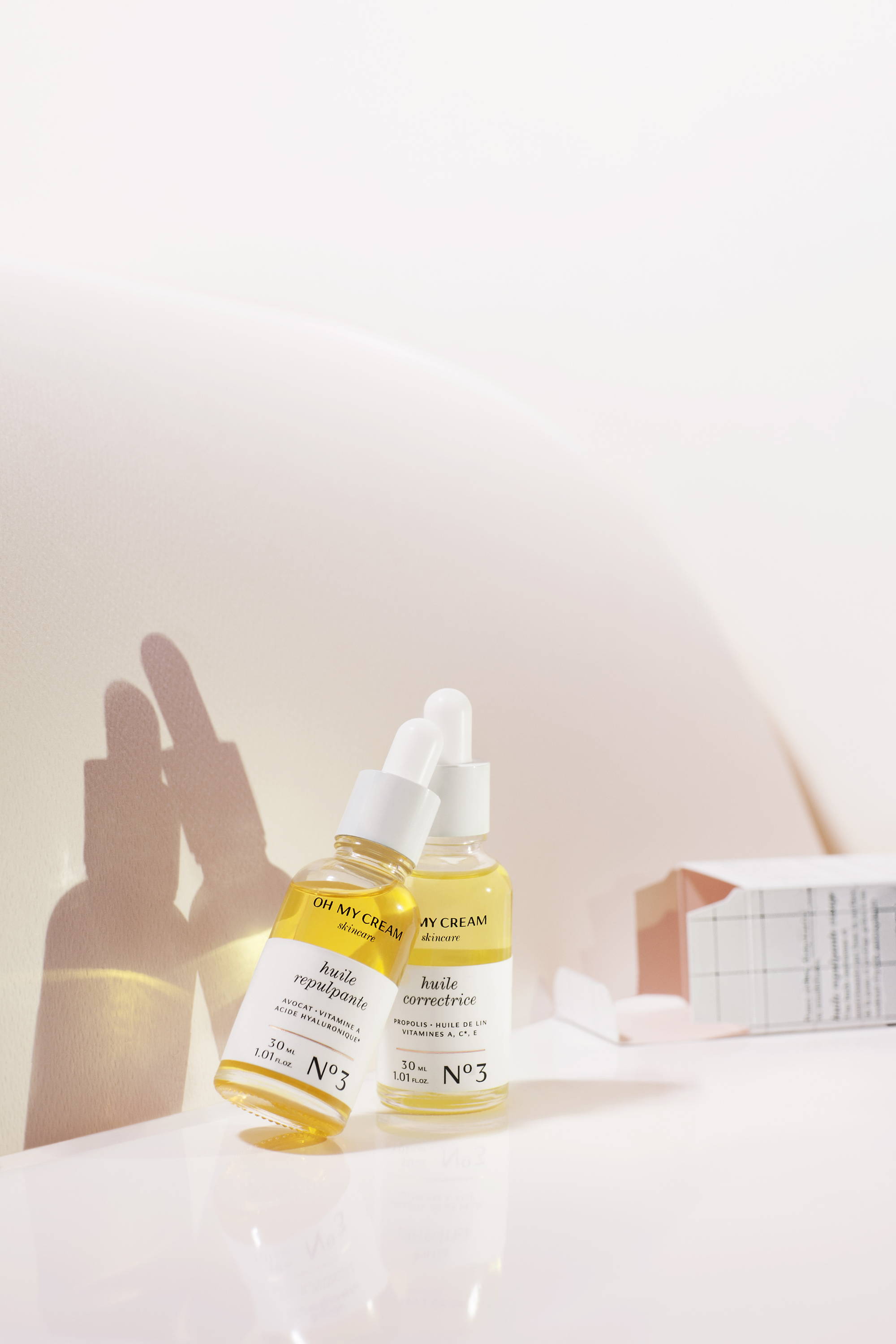 Which oil for the face? 
At Oh My Cream, the application of a cosmetic oil on the face is one of the essential gestures. After double cleansing and exfoliation, oil is an essential step in diffusing active ingredients. Faced with external aggressions such as pollution or cold, and internal factors such as stress, oil is a real veil of protection. It regenerates and nourishes the skin, rich in lipids. When these lose quality, oil provides the elements necessary for a beautiful skin. In addition to dry skin, it also helps dehydrated skin. It forms an anti-dehydration shield, a very thin layer on the skin that prevents water from evaporating. Even for oily skin, oil is a must. By providing the missing fat, the skin will stop producing excess oil to protect itself from factors such as dehydration or harsh treatments. Using a facial oil therefore has many benefits, not least that it allows the active ingredients to penetrate deeply into the skin's deeper layers. For dehydrated skin, thePlumping Oil Oh My Cream Skincare will provide intense hydration thanks to its hyaluronic acid content. For dry skin, My Oiltte Day The Oilttes is a real beauty cocktail that contains argan oil.
Which oil for the face in the evening?
The night is the ideal time for skin repair. A few drops ofcosmetic oil can make a real difference when you wake up the next day. During the day, the skin has to deal with a lot of external and internal aggressions, which prevents it from taking the time to regenerate itself. During the night, the skin's immune system is in full swing, so this is the best time to apply an oil to the face. Simply apply two or three drops and massage gently, avoiding the eye area, then place the palms of your hands on your face to allow the oil to penetrate deeply thanks to the warmth of your hands. To choose the oil that meets your needs, discover our selection of skin care oils.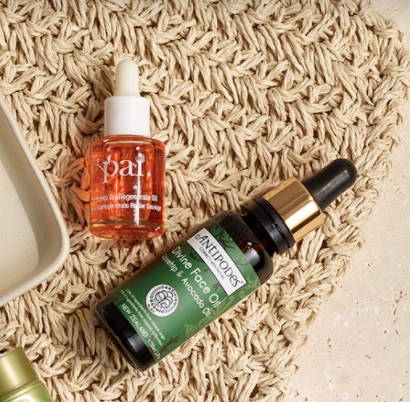 Which oil to use to moisturise the face?
While a moisturising serum acts deep down to retain water in the tissues, oil has a slightly different role: in addition to penetrating the tissues, the oil will settle on the surface of the epidermis and act as a dressing to prevent water loss. L'cosmetic oil is therefore more nourishing than moisturising. Discover all the the differences between moisturising serums and oils right here! Finally, the Divine Face Oil Antipodes is particularly recommended to alleviate dryness on the surface and to maintain water in the deeper layers.