The key to beautiful skin? Opt for a facial cleanser adapted to your needs, for a deep cleansing and a healthy glow. Thus, among our 3 essential gestures, THE n°1 gesture for us will always remain the double cleansing. The first cleanser is oily, the second is in the form of a cleansing gel or milk. Thanks to this combo, the skin will be perfectly cleansed and as luminous as you wish! It also helps prevent small imperfections such as blackheads... We explain why and, above all, how to perfectly cleanse your face every day!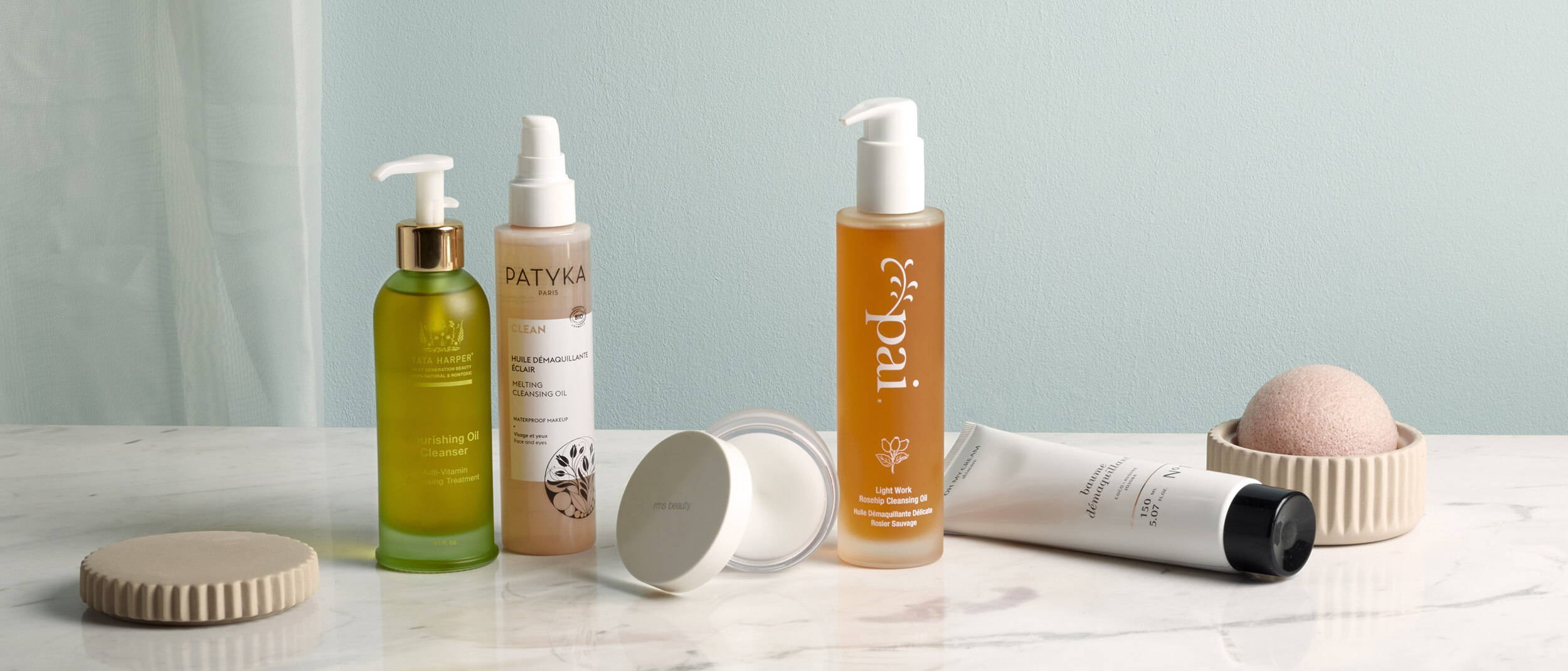 Why is it important to clean your face daily?
Our skin is an incredible organ that protects our body, has the wonderful ability to self-regenerate but not to self-clean... And to have a healthy skin, it is therefore essential to give it a boost with a good facial cleansing to rid it of all the impurities that accumulate on its surface every day. For this, nothing beats a cleansing oil accompanied by a cleansing gel or milk!
Very often, we live in a polluted environment... And pollution means impurities! There are also other factors that come into play such as make-up, overproduction of sebum, the use of unsuitable and/or overly occlusive cosmetics, cigarette smoke, perspiration, etc. All these impurities are not always visible to the naked eye, but in the long term they can lead to minor skin problems that go beyond imperfections (perhaps sensitivities, dehydration, a dull complexion, etc.). 
When a skin is only partially cleansed, especially if, for example, you only use a micellar water or water alone, the pores gradually tend to become clogged. The sebum can no longer flow properly and small imperfections can quickly appear. Overly aggressive cleansing can alter the hydrolipidic barrier which, over time, will no longer be able to protect the skin properly and thus lead to sensitivities with the appearance of redness or tightness and irritation, which are linked to dehydration. 
Which facial cleanser should I choose according to my skin type? 
Obviously, a facial cleansing is accompanied by the use of the right products for your skin type. It is also essential to use products with good compositions, gentle and respectful of the epidermis. Because yes, even if you have oily skin with imperfections, using cleansers that are too abrasive and drying is not the solution, quite the contrary: it encourages the skin to produce more sebum to protect itself. All skin types, without exception, need to be gentle!
So we have turned away from conventional chemical cleaners and offer you a selection of cleansing gels and milks ideal for effectively cleansing your skin and treating it with the gentleness it deserves. We prefer cleansers without sulphates or synthetic surfactants that do not respect the skin barrier. We also avoid synthetic perfumes and dyes that can be allergenic or highly sensitising.
If you have dry skin, opt for cleansing milks, which are much softer and more comforting. They will often contain butters or vegetable oils that will provide the lipids that your skin lacks, reducing discomfort or even irritation. If, on the other hand, you have oily skin, turn to cleansing or clay-based gels with purifying and rebalancing active ingredients, such as zinc or salicylic acid. Normal or combination skin? A gentle cleansing gel will suit you perfectly, or in the event of fairly marked dehydration, a fluid cleansing milk can also be an excellent solution.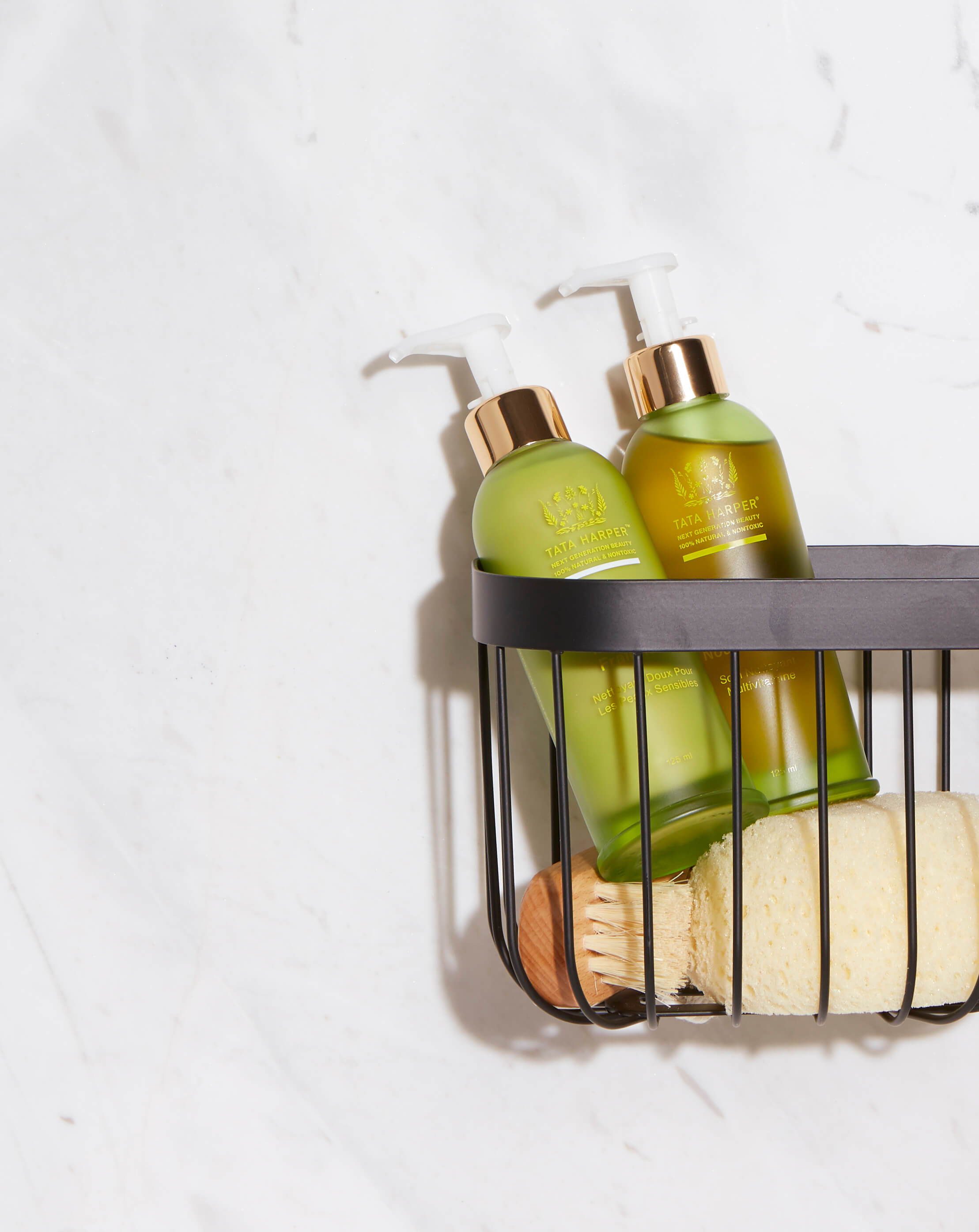 What are the right things to do for an effective facial cleansing? 
At Oh My Cream we advocate double cleansing, which consists of first using an oil or a cleansing balm to remove make-up and sun cream, and then a gel or cleansing milk to eliminate the last impurities. This method of cleansing, which has been widely used in Asia for years, remains the most tried and tested for a complete and respectful cleansing. No more cotton wool! 
Depending on your skin, we recommend cleansing your face once or twice a day. In the morning, it's up to you whether you feel the need or not. At the very least, you can replace a cleansing gel or milk with a lotion. In the evening, however, it is essential, and remains so even if you have not worn any make-up. Before cleaning your face, always wash your hands well and use lukewarm water. Water that is too hot will melt the hydrolipidic film... Finally, dry your face with a clean towel and gently dab your face. For a thorough facial cleansing, we strongly recommend using a facial scrub once or twice a week. This second step allows you to eliminate dead surface cells that dull the complexion, but also to find a smooth and soft skin.
Now you know all about it! Do you still have questions or doubts about choosing the perfect cleanser for your skin? Don't hesitate to contact our Beauty Coaches via our chat or by email at consultation@ohmycream.com.