If there is only one thing you need to do in your beauty routine to keep your skin healthy and beautiful, it's make-up removal ! But how to really remove make-up and above all, for which face make-up remover to choose? We explain why this double cleansing step is so important, the good and bad cleansing habits to eradicate... and we help you find THE make-up remover that's really made for you. By the way, even if you don't wear make-up on a daily basis, you also have a lot to gain! Here's how it works.
Removing make-up
face
every evening: a gesture that changes the skin.
Make-up removal is the simple gesture that makes all the difference. So, whatever your skin type, this first step, consisting of a balm or a cleansing oil has always been part of our essential routine. Too often neglected, carried out with unsuitable products or badly executed, we often tend to think that it only allows us to see what is visible... the make-up or the excess sebum that makes the skin shiny. In reality, you are doing much more because you are also eliminating what is not visible.
 In addition to make-up, your skin accumulates many impurities during the day: dust invisible to the naked eye or pollution particles are two elements that sensitise and dull the complexion day after day. Even worse: they are also the two main culprits of premature skin ageing and can also be responsible for imperfections or pigmentation spots (the latter being increasingly induced by pollution).
By removing your make-up, you can better prevent many skin problems. Other advantages: you can even start to treat them as soon as you remove your make-up, by opting for adapted products and you increase tenfold the effectiveness of the skin care products applied afterwards. Yes, skin is much more receptive to active ingredients when it is perfectly cleansed!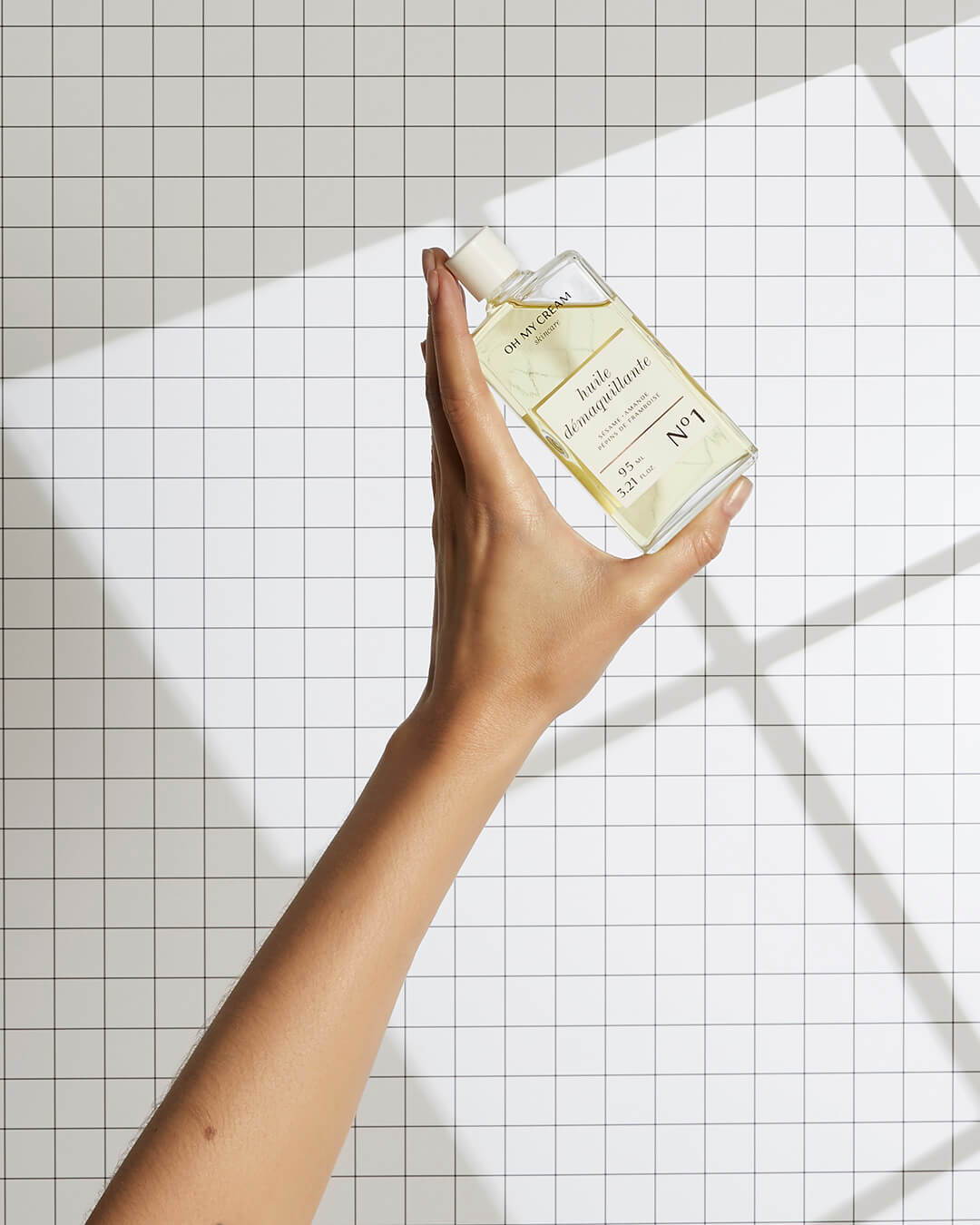 Why the most commonly used make-up removers are not necessarily the best for your skin. 
We keep telling you that they are good: easy and quick to use, gentle and effective... micellar waters are found on all the shelves of drugstores and supermarkets. The problem is that the vast majority of micellar waters are rich in detergents and synthetic surfactants that denature the hydrolipidic film. This can lead to dehydration and sensitivity. The icing on the cake: it is most of the time not rinsed because it is not indicated to you. The detergents and impurities are not only on your cotton pad... a good part is still on your skin, which is therefore not properly removed, and the risk of blackheads and other problems are not far away...
The make-up remover wipes are actually quite similar to micellar water in terms of inconvenience. They should also be avoided as they are extremely polluting. These should only be used as an exceptional back-up solution... Also avoid shower gels: designed for the body, these products are often full of foaming agents and detergents, and even synthetic dyes. Ultra-aggressive, therefore, in the same way as micellar water or even wipes.
What about water alone? Well, would you wash your dishes without a product? Unfortunately, water is not enough because the skin needs a make-up remover that can encapsulate the fat and impurities in order to remove them. That's why the most effective and gentle option (and one that is more environmentally friendly than other techniques) is to start with a make-up remover oil or balm.
Cleansing balms and oils, two universal cosmetic products that do everything right. 
Granted, the use of an oil-based product may seem totally counter-intuitive, especially if you have combination or oily skin. And yet! The make-up remover oil (made up mainly of one or more vegetable oils), will act like a magnet by attracting the greasy substances that are make-up or excess sebum. And as it respects the hydrolipidic film since it does not eliminate it, the skin is protected from any irritation or dehydration. 
If you have dry skin, choose a make-up remover balm or a natural cleansing oil based on rich plant oils such as avocado or wild rose oil, for example. Dry skin, which by definition lacks lipids, is thus perfectly protected from dryness and benefits from the nourishing and softening properties of plant oils.
Normal, combination or oily skin? Choose a cleansing oil rather fluid. For example, choose a make-up remover oil based on jojoba oil, the closest in composition to our sebum. This way, the skin will not feel attacked and will produce much less than with a micellar water, for example, which completely eliminates the sebum and maintains the vicious circle of sebaceous glands that get carried away...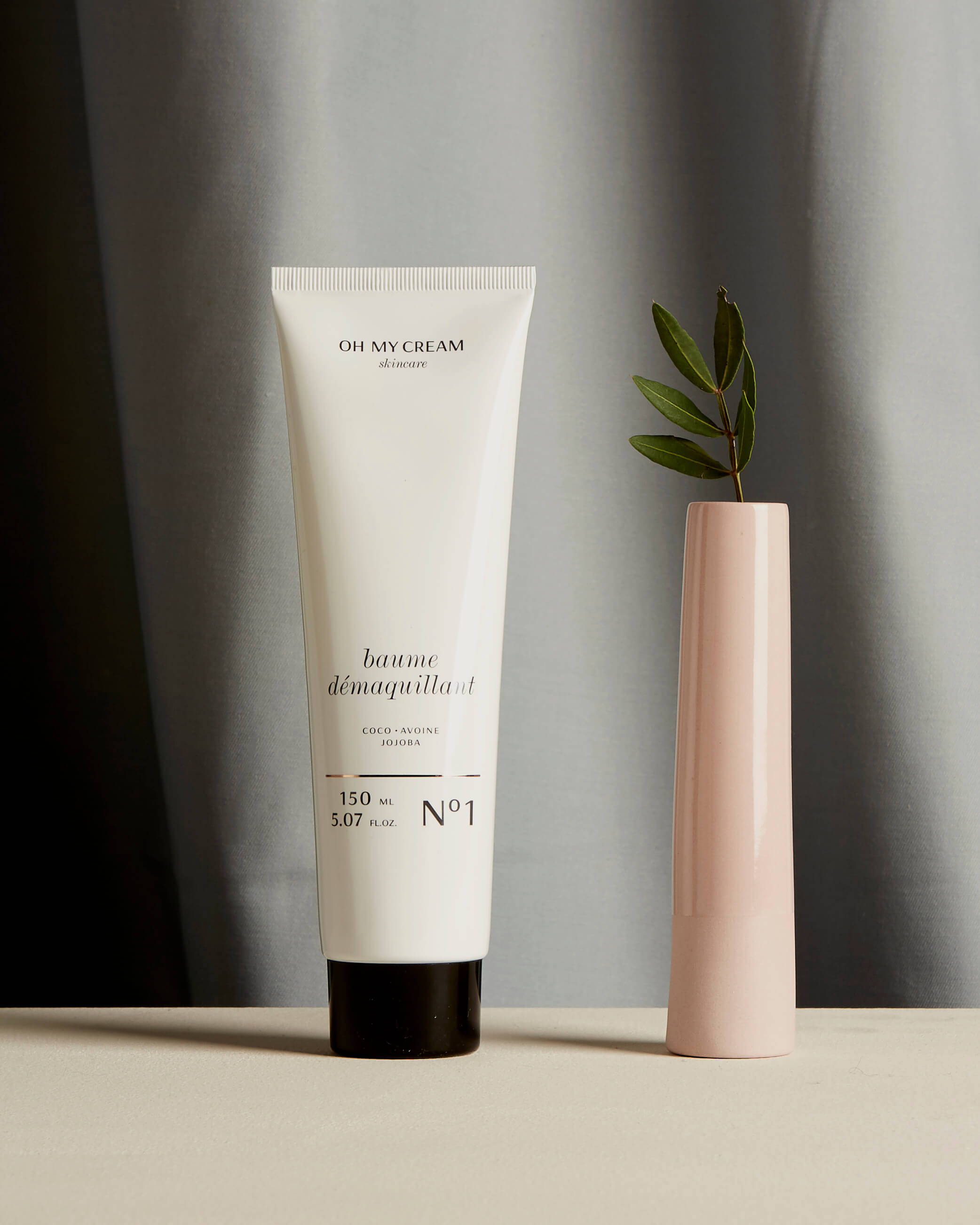 As you will have understood, make-up removal using a cleansing oil remains THE most respectful method whatever your skin type and does not even require cotton pads. Always use it on dry skin (even on the eyes, as the oil removes even waterproof mascara very well) and then rinse it off with warm water, before using a gel or cleansing milk... and that's it! If you still have questions or doubts about choosing your make-up remover online, don't hesitate to contact us at consultation@ohmycream.com