For almost 10 years now, our entire team has been working to make Oh My Cream grow, this slightly crazy project that has become reality. Theconcept is based on the desire to combine a selection of different, clean and effective brands with expert and friendly advice, all supported by an innovative website and warm, intimateboutiques.
From the outset, Oh My Cream was built around values dear to Juliette, our founder: authenticity, benevolence, the right to make mistakes, humility and team cohesion are all key words in the company's daily life. They were never written down anywhere, but have been passed down through the arrival of new recruits. We hope that by reading our social networks, browsing ournewspaper and talking to our teams in the shops, you feel them as we do :-)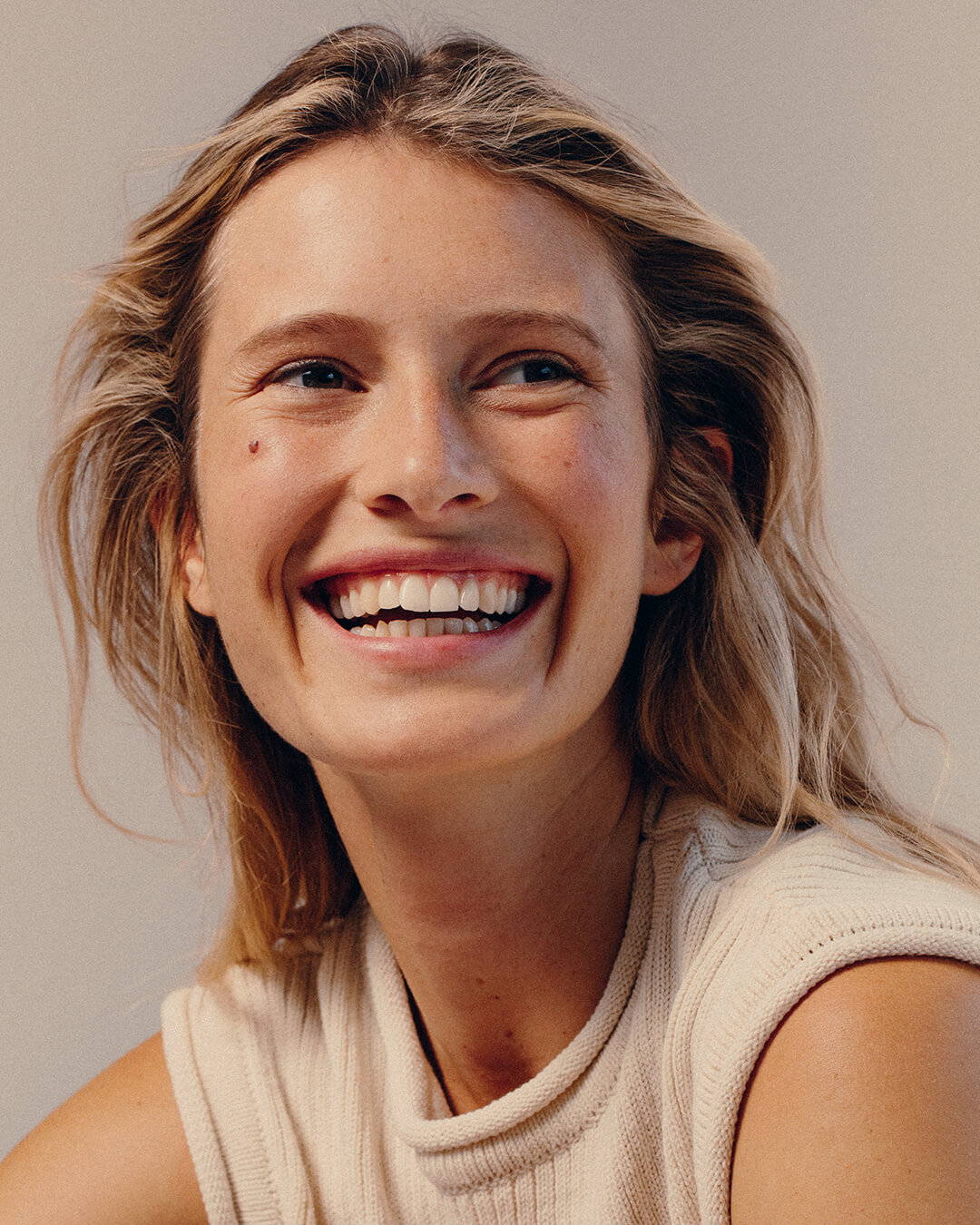 Oh My Cream: a human company... and a real one!
We attach great importance to the general well-being of our teams, in particular by always applying a benevolent management style. "No one is bound to do the impossible"We all believe that the right to make mistakes is fundamental to learning and that, even if we are an ambitious and passionate team, we also know how to recognise our limits and accept the unexpected.
Good humour, a smile and mutual respect are among our key values At Oh My Cream, consultants are not subject to be bent over backwards, our partner agencies do not find solutions in their own backyard, and an employee who is experiencing difficulties knows that her managers (and colleagues!) are available.
During therecruitment we place great value on human qualities (which cannot be learned, even in the best schools :-), experience and personality. For us, all these elements are far more important than diplomas. Finally, we are developing a recruitment policy in favour of inclusion and equal opportunities (particularly through the issue of disability), and have carried out an audit with AGEFIPH (Association de gestion du fonds pour l'Insertion des personnes handicapées).
We believe that training is the key to providing a quality service and outstanding advice. We therefore have a training manager dedicated to this project. For our in-store and online teams, it is after 4 weeks of initial training that they can give you the best advice. After this stage, we also provide continuous and permanent training, allocating dedicated time each month to ensure that we are always up to date with new products and market developments. The rest of our teams (from Purchasing to Finance to Communication) are also trained. At Oh My Cream, everyone talks about beauty with passion! And when we need new skills to move forward, we call on experts in the field. We prefer to build on our strengths and occasionally call on the best to help us go further... and faster!
Finally, on the "spirit" side, whether in the shop or at the head office, mutual aid remains a key value. Johanna, our super advisor in Levallois, is expecting a happy event but can't manage days alone in the shop? Her colleagues are getting organised and a back-up schedule is being set up. Fanny (our Communications Director) is organising a magnificent press day in a Parisian hotel? The Retail, Purchasing and E-commerce teams come to the rescue to liven up the day! An inventory at our logistics company? The head office team meets at 7am and leaves at dawn... ready to put on a fluorescent vest and safety shoes!
Oh My Cream: a predominantly female company at the head office (without meaning to... but we like to break the codes!)
Not that we want to boycott male candidates (we compensate for this lack of parity with male consultants, like our agencies who work with us on a daily basis and who will recognise themselves ;-), but it is clear that our world attracts fewer men! And after all, what company can boast of being (almost) 100% female today? Yes, almost, because you may have had the chance to talk with Jules during a beauty consultation by email or with Aymeric, during a treatment in our Parisian boutique on rue du Bac... (By the way, if you are a fan of skincare and addicted to advice and expertise, don't hesitate to write to us here ;-) ).
In fact, every year on 1st of March, companies with more than 50 employees must calculate and publish their professional equality index between women and men. To make this calculation, we should have had at least 5 men and 5 women employees in our workforce in 2022. Since we do not have this minimum number, the calculation is not possible. We are well aware of this area for improvement and of the fact that having a major part of our teams female does not absolve us of our legal obligations...
Oh My Cream is also committed to providing the best possible support for everyone's daily life. We support and guide our employees in dealing with parenthood issues. Oh My Cream is a part of the Parental Act, offering a month's 100% paid leave for the 2nd parent, regardless of gender or status. We are also implementing a smooth return from maternity leave by allowing our employees to return to a 4-day week, without loss of pay, for a period of 3 weeks. More generally, the working time organisation is at the heart of our concerns by offering flexibility in the organisation of the working from home time.
In short, our policy is to respond appropriately to each situation in order to best balance the personal and professional lives of our teams, who are so involved on a daily basis.
Increasingly committed partners
Our partners are also on the same path and share our mindset (those who are similar, come together!). Our resolution? This year, we will try to communicate more about their initiatives (thanks Fanny and Ellie on social networks!), but here are some of them already:
Ren Clean Skincare has set itself a zero waste target with fully recyclable packaging, refillable bottles and packaging made from plastics collected at sea and on beaches. Patyka packs its products in recycled cardboard boxes without glue, uses vegetable-based ink and prefers not to use instructions to save paper. Oskia has opted for bio-sourced plastic packs made from cane sugar. Combeau favours gentle extraction of its active ingredients, without solvents from the petrochemical industry. The ingredients are sourced responsibly, the brand has independently traced each supply chain and audited each production site. Sunday Riley is B Corp certified and only works with suppliers and manufacturers who agree to their code of conduct (including rules on wages, working hours, no child labour, health and safety in the workplace, and non-discrimination). Finally, many of our brands favour short circuits by sourcing directly from small producers, such as Combeau, Ulé, Umaï...

The next step? In the near future, we would like to categorise our partner brands according to their commitments, to deepen our knowledge of labels and their impact on the environment. This work will allow us to better guide you on the ecological aspect in the choice of your products and to communicate on the strong commitments of our brands.
To pack your orders with love and ship the products to our shops in record time, we use a logistics workshop based in the Paris region. This workshop also implements various actions to limit its impact on the environment:
The waste is sorted

by the teams on site and placed in recycling bins. Depending on its nature, it is then reconditioned for recycling.

The paper is used to supply several paper mills

and the cardboard leftovers are reused by cardboard manufacturers. The same applies to other types of waste:

wood(from pallets)is recycled as firewood

and the plastic film is recovered by plastics manufacturers. The cardboard boxes of our partner brands are reused to send the goods to our shops. Similarly, the small plastic bags that protect our testers when they are sent to the shops are recycled so that they can be reused several times.

Our logistics workshop has set up a computer system to

to manage the expiry dates of our products in a

of our products and thus avoid any waste. In addition, we only carry out one or two restocking of our shops (for Paris only) per week, in order to limit the carbon impact of deliveries. We have also set up reusable bins for certain Parisian restocking.
Finally, the entire logistics workshop is lit with LEDs and motion detectors are used to ensure that electricity is only consumed at the right time. electricity only at the right moment. The teams on site are also regularly trained and made aware of their consumption of consumables.
And Oh My Cream Skincare?
To be honest, this is time-consuming and requires large budgets. But with Oh My Cream Skincare we want to democratise quality skincare at a reasonable price. It's a complicated equation to maintain, but until we can go even further (hello Flore who is working hard on this project!), here's what we're already doing:
All our products are made in France

The formulas are developed by our partner laboratories in France (and also in Switzerland), and the packaging is done by French partners.

Some of the product packaging in the body range is

eco-designed

(single plastic pump and tubes with the thinnest possible walls) and our sunglasses are also made of recycled plastic manufactured in Europe. Moreover, we do not always favour glass: it is recyclable but much heavier, and its carbon footprint can therefore be more significant in terms of transport (especially for e-commerce).

We analyse the life cycle of our products' packaging

of our products according to a new European method, to systematically assess their environmental effects, from the extraction of raw materials to the final waste.

Our products that require special packaging are

put into kits by ESATs

when possible, as was the case for our

Body Travel Kit

Oh My Cream Skincare

.
An increasingly eco-friendly everyday life
At our level, we work daily to multiply the small gestures:
Do you buy online? Please note that we automatically send our parcels without samples (in accordance with the new regulation that came into force in July 2022), however, if you wish to add them to your orders, you must tick the box to receive them when you finalise your online purchases. Finally, in order to limit our environmental impact, we have decided to stop the production of our tote-bags and the bags containing your samples. We know that these kinds of small gestures are very appealing to you, but we are committed to multiplying the small gestures that count. The most ecological option today is to use the bags and pouches we already have at home. We have also decided to stop using tissue paper inside the parcels, as this is immediately thrown away.
You come to visit us in our shop? We minimise disposables and prefer to opt for cosy, soft terry cloth. Our next step? Replacing our cotton linen with bamboo, which uses less water and is more durable over time. We are also equipping our sales outlets with dimmers, LED bulbs (where possible) and water savers. Finally, we we donate unsold products to associations and use recycled plastic for the merchandising of new shops with Le Pavé.
... and at headquarters ... and at the head office: We are eliminating over-printing. Our Administrative and Financial Manager has set himself a zero paper target by 2022 with the total dematerialisation of our invoices. We also limit waste as much as possible. We are very much in demand by many cosmetic brands for possible referrals. As we only have one skin, we prefer to give the benefit to other less privileged women. We therefore regularly send cosmetic products to the association Un Petit Bagage d'Amour which helps isolated mothers with their babies. The objects bought for our shoots and that we will not reuse (crockery, lamps, blankets...) are also given to associations helping isolated people or refugees. Similarly, all the furniture from our previous offices was donated to Ensemble pour Tous and to a young start-up that needed a helping hand to furnish its new warehouse. At our events (even if we try to order as little as possible), there is always a little bit of food left over, we have got into the habit of not throwing anything away. This is the association A manger pour tous for example, which redistributed the leftover food from our last company seminar.
In the shop, online and at headquarters, we are currently carrying out a carbon assessment of all the company's activities.

Our biggest challenge ahead? Getting certified B Corp certification, to join a community of committed companies and have our desire to do better recognised publicly.
Here is a summary of our concrete daily actions. We are aware that all these things are "justonly"small actions. Beyond a commitment that we really care about, we also know that we are still a young company in search of stability. These small actions are a first step and reflect our desire to go further.
Do not hesitate to write to us at hello@ohmycream.com to give us your comments, suggestions or to share with us what you do in your daily life that could inspire us.
See you soon!
The Oh My Cream Team