For taking care of your faceWe have been recommending these three basic steps for years: double cleansing, exfoliation and moisturizing. They are the pillars of a perfect beauty ritual. These three simple steps, whatever your skin type, make all the difference. However, these 3 steps are often neglected or carried out with products that are not, or not very well adapted. Let us shed some light on the subject.
How to take care of your skin with double cleansing?
This 2-step cleansing is the basis for healthy and radiant skin. To be integrated into your facial routine every evening, the double cleansing removes impurities, make-up and pollution particles that irritate and sensitise the skin. Another benefit: the active ingredients (found in serums, scrubs or masks) penetrate a thousand times better on clean skin. As you can see, a cotton pad of micellar water applied in a hurry alone does not do the job... Not only is the skin not perfectly clean, but it also only moves certain impurities onto the face. Unrinsed, micellar water can also accentuate minor skin problems such as dehydration and skin sensitivities because you'll be retaining the detergents on your skin...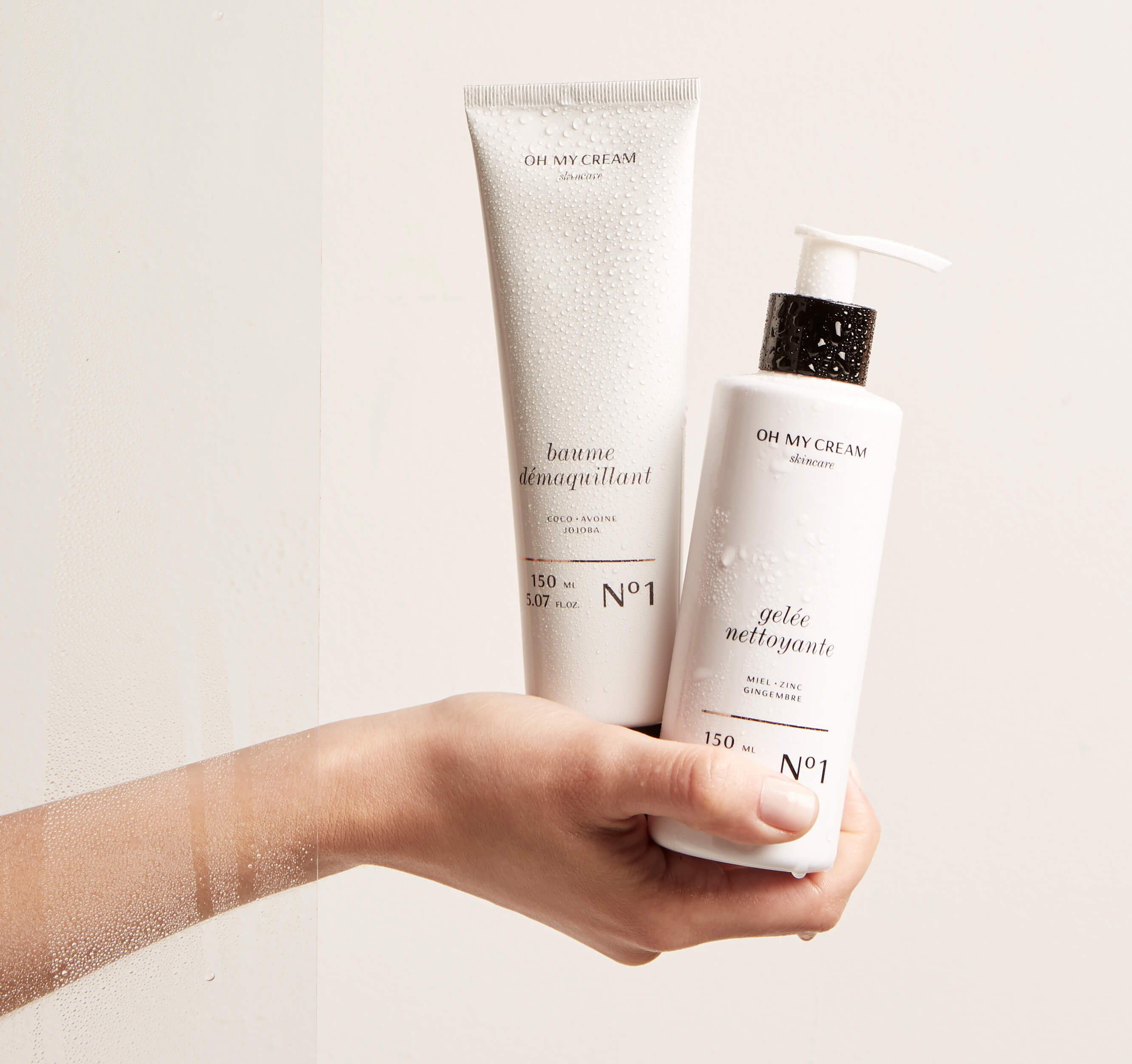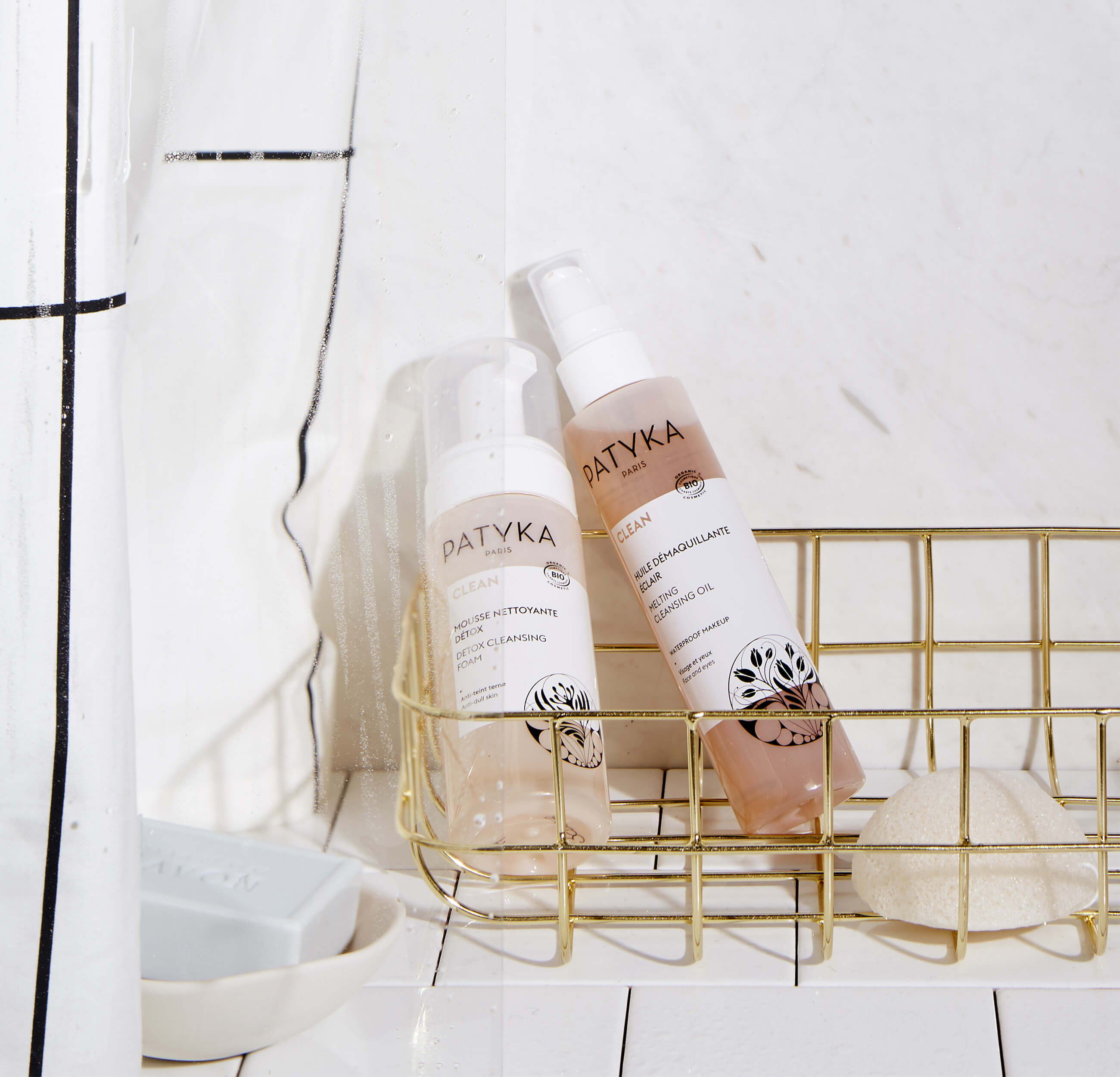 The first step consists of a

natural face cleanser

100% oily (

Cleansing Oil

Oh My Cream Skincare or the

Cleansing Balm

(Oh My Cream Skincare) which will remove all impurities of an oily nature. The best way to remove excess sebum, pollution and make-up.

The second step is the application of a second

facial cleanser

which will have an aqueous base: you can choose a milk or a cleansing gel (the

Cleansing Gel

by Susanne Kaufmann). This second step allows you to eliminate perspiration and refine the result, while starting to tackle a particular skin problem.
How to take care of your face naturally with exfoliation? 
With age, cell renewal slows down. Dead surface cells are therefore also eliminated less quickly. This phenomenon results in a less luminous complexion. When the skin is subjected to too many external aggressions (bad facial routine, UV, pollution), it puts all its energy into defending itself. The cells on the surface are less strong, less healthy to ensure their protective role, endangering the entire structure of the skin. It is therefore necessary to eliminate the dead surface cells to boost the penetration of the active ingredients applied afterwards and cell renewal. The skin will become softer, more radiant and more luminous.
The solution to exfoliate without irritating? Switch to enzymatic or chemical exfoliation. This is a way of exfoliating your skin without grains. Gone are the days of facial scrub the job is done by 100% natural agents, the enzymes. The cult products are the Daily Microfoliant, Dermalogica and the Glycolactic New Skin Mask Ren Clean Skincare.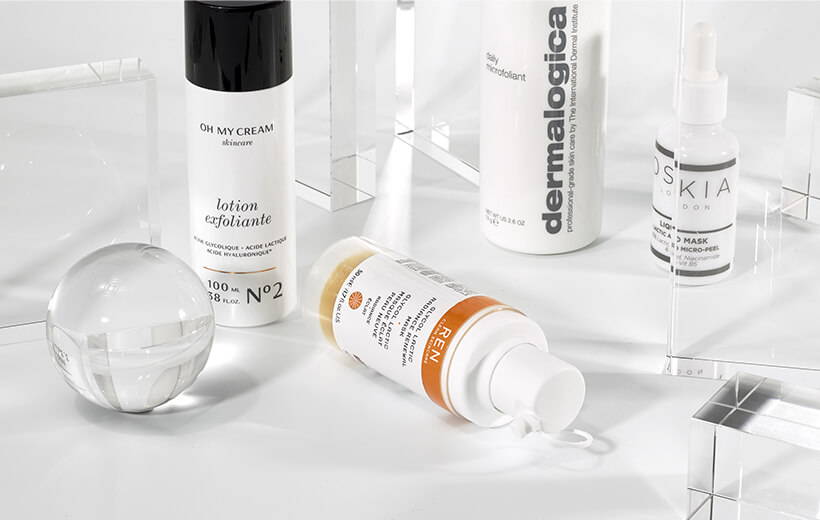 What beauty routine for well-moisturized skin? 
For beautiful, moisturised skin, it is necessary to protect it with a vegetable oil. The skin's barrier is often altered by internal factors (stress, medication) and external factors (cold, pollution). Applying an oil to the face provides the skin with a real anti-dehydration shield.
The oil also has a sebum-regulating function on skin that produces too much oil. The best known protective product is the moisturising face creamBut oils are great for diffusing active ingredients and "blocking" water loss. At Oh My Cream, oil has become a trademark for protecting and repairing weakened skin.
What
beauty routine
for beautiful skin?
We must differentiate between vegetable oils (from plants: pits, seeds, fruits, vegetables...) and mineral oils (from petrochemicals and therefore not natural ingredients). As you can see, it is better to use the former :-) Vegetable oils are rich in active ingredients, filled with essential fatty acids known as omega 3, 6, 9 and vitamins.
We recommend them in the morning or mixed with the day care for a plumped up, luminous and perfectly protected skin. Or in the evening, alone, for a repaired and plumped up skin in the morning! The cult products in terms of vegetable oils are Wild Rose Oil Pai Skincare for all skin types, which repairs, heals and rebuilds the surface barrier. We also recommend theRepairing Oil Aurelia Probiotics for all skin types that are more concerned about the signs of ageing and dryness.