L'micellar waterThis little bottle that looks like pure water and has been touted for years as a revolutionary make-up remover, is not as transparent as it seems... And it turns out that repeated use can, little by little, unbalance our skin. We tell you more about this bottle and explain how make-up remover oils and cleansing gels can radically change your skin.
What is micellar water?
Micellar water is not so recent, did you know that it was even a century old? A descendant of the two-phase make-up remover that combined water and oil, micellar water is directly inspired by the latter. In its aqueous base, we find the famous micelles, molecules composed of oil and water which, once on the skin, dissolve impurities such as make-up, but also excess sebum or pollution particles... At the sight of the cotton pads which seem very dirty, we are reassured, we say to ourselves that the skin is clean as a whistle!
If micellar water water is so popular, it is undoubtedly because it is quick and easy to use. Another advantage is that mixed to oily skin loves it because it does not leave an oily film. As for normal to dry (and/or sensitive) skin, it is unfortunately fooled by the many claims that its tolerance is optimal. Especially for those who fear the use of water during make-up removal...
Very quickly, micellar water found its adepts in the entertainment and fashion world: professional make-up artists, constantly pressed for time, adopted it for its speed of use. A few cotton pads are enough to obtain a new canvas ready to be made up! The women's press also ended up adopting the famous bottle. The rest is history: micellar water can be found everywhere, even in drugstores. What could be more reassuring?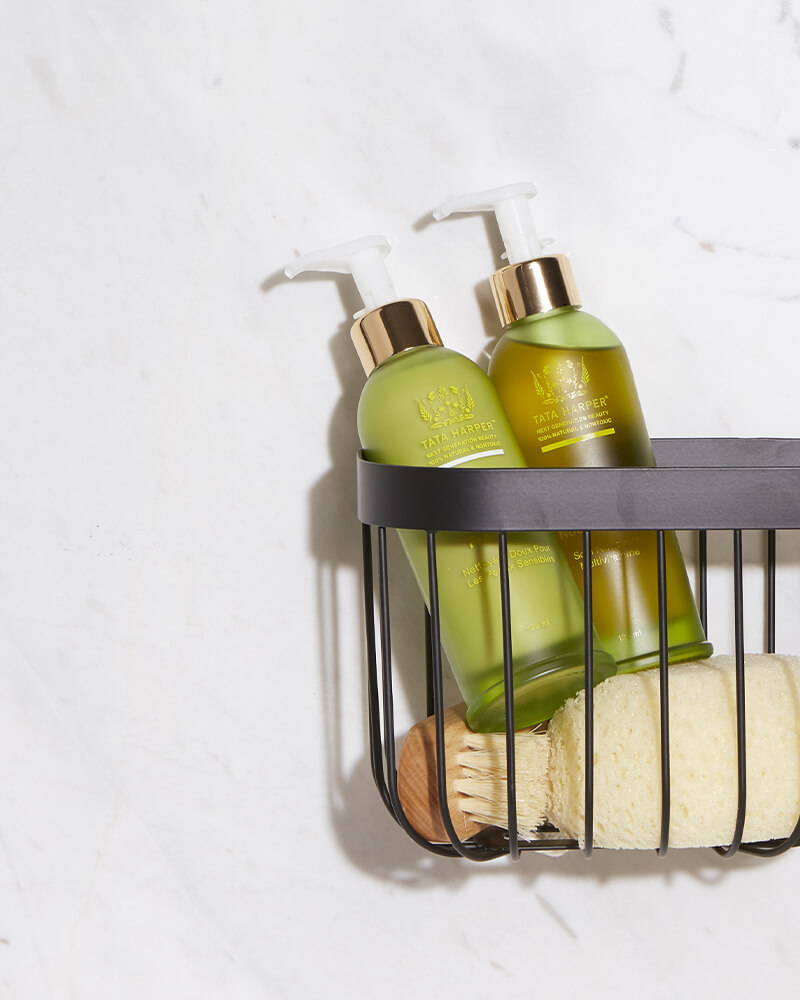 Why micellar water is not a good solution 
The problem is that micellar water is above all a detergent. To remove impurities, it almost always contains synthetic surfactants such as PEGs, or sulphates, or even alcohol and perfume. Not only can the skin not appreciate this aggressive cocktail in the long term, but this type of active ingredient is also a real ecological concern because of its composition, but also because of the fact that micellar water is necessarily used with cotton pads.
 Because of its many astringent and aggressive ingredients, any type of skin will find its skin barrier weakened. Except that when this shield is altered, the skin no longer retains its water and ends up dehydrated. This leads to a domino effect of sensitivities that result in redness, tightness and feelings of heat...
In reality, it only cleanses the surface and, depending on the brand, does not require rinsing with water, micellar water can also cause imperfections and blackheads. The skin may also become less smooth, or even granular, as micro-cysts may develop.
So, if we had only two pieces of advice to give you: reserve your micellar water for exceptional situations (we are entitled to be lazy about removing our make-up!). And as it would never occur to us to wash our dishes without rinsing them, do the same with your skin. Don't forget to rinse your skin if you use it!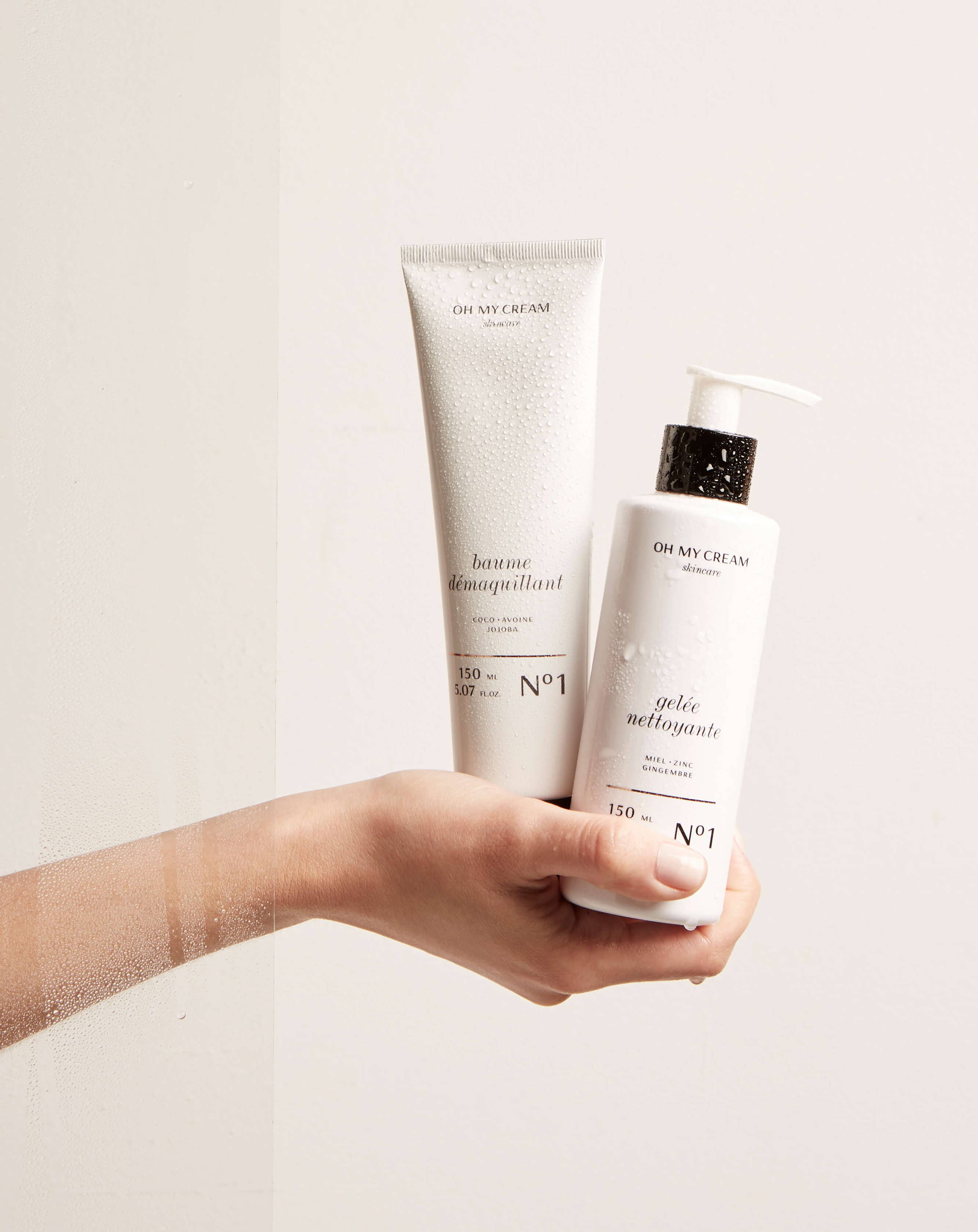 Double cleansing, the ideal make-up removal alternative to micellar water
Because the word "double" may give us the impression that this technique is tedious, we reassure you that it is not, especially considering the benefits gained. This two-step technique, which comes straight from Asia, begins with a cleansing oil or balm used on dry skin and then rinsed off... before following with a cleansing gel or milk (also to be rinsed off), depending on your skin type.
Double cleansing allows you to thoroughly remove all impurities, even those that cannot be seen. Not only do you avoid using cotton wool, but each skin type also benefits from it. Normal to dry and/or sensitive skin preserves its cutaneous barrier and sees its sensitivities diminish in contrast to micellar water which perpetuated this vicious circle. For combination to oily skin, we observe a regulation of sebum production, partly linked to the fact that the skin does not feel attacked and tends to produce less.
Here are some suggestions of products to adopt according to your skin type:
For dry skin :

nourishing make-up remover oil

and

refreshing cleanser

from

Tata Harper

For normal to dry skin:

Cleansing Oil

and

Cleansing Emulsion

Oh My Cream Skincare

For very sensitive skin:

Camellia & Rose Delicate Cleansing Oil and Gentle Moisturizing Cleanser

Pai Skincare

For combination to oily skin:

make-up remover balm

and

the

Cleansing Gel

Oh My Cream skincare
Now you know all about micellar water and, above all, you're ready to adopt a daily double cleansing routine adapted to your needs! Do you have other products in mind? Of course, they may also be suitable for you. So if you have any questions, don't hesitate to send us a note at consultation@ohmycream.com so that our Beauty Coach can help you!