While many varieties of honey exist, manuka honey is particularly popular in cosmetics. Indeed, the properties of manuka honey are numerous. Among them, its formidable power to fight against imperfections and blackheads We detail all its benefits on the skin and how to integrate it into your beauty routine with well-chosen products.
Why manuka honey is not just another honey
The success and rarity of manuka honeyis first of all its origin. Straight from New Zealand, it has been cultivated exclusively in the country's virgin forests for thousands of years. The Maori Indians quickly began to use manuka honey for its natural antiseptic and antibacterial properties. A true natural antibiotic, it is produced by bees, attracted by the pollen of the highly fragrant flowering shrub. Over time, scientists have come to agree on one point: manuka honey has an exceptional concentration of active ingredients, allowing it to be used in many different ways, both by being ingested and applied to the skin. Indeed, in addition to its benefits on the skin, manuka honey is excellent for boosting the immune system, relieving digestive disorders, preventing respiratory infections and helping people fall asleep. But the manuka honey properties don't stop there...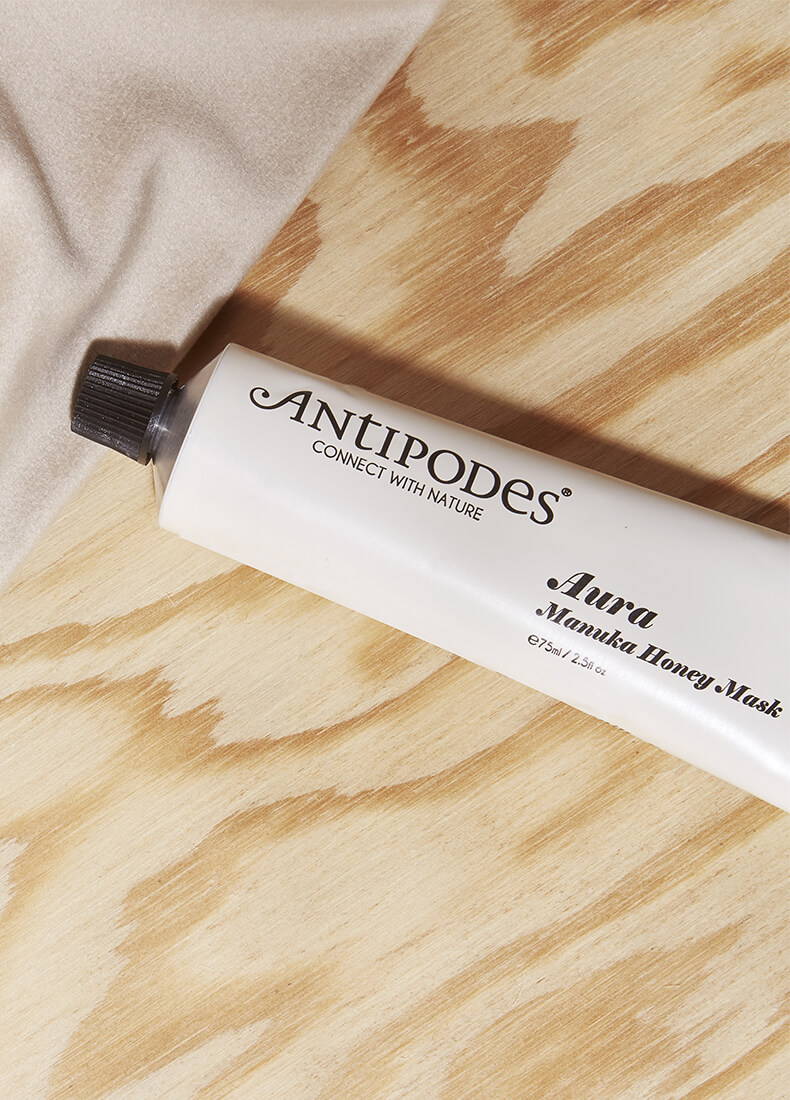 Manuka honey and its properties on the skin
Manuka honey is also known for its soothing properties. Thus, the manuka honey on the skin is able to relieve any inflammatory condition, whether it is a burn or simply to fight against sensitivities and redness. Also acting as humectants, cosmetics containing manuka honey can reduce any sensation of skin pulling, in short... of dehydration ! Very rich in antioxidants manuka honey also attacks the signs of ageing and gives the skin an incomparable glow. Finally, of course, manuka honey on blemishes is a great ally: because it is purifying and soothing, it gently purifies problem skin. Moreover, its use on the skin is suitable even for the most reactive, as it also relieves any sensation of heating. Let's not forget that imperfections are in fact inflammations!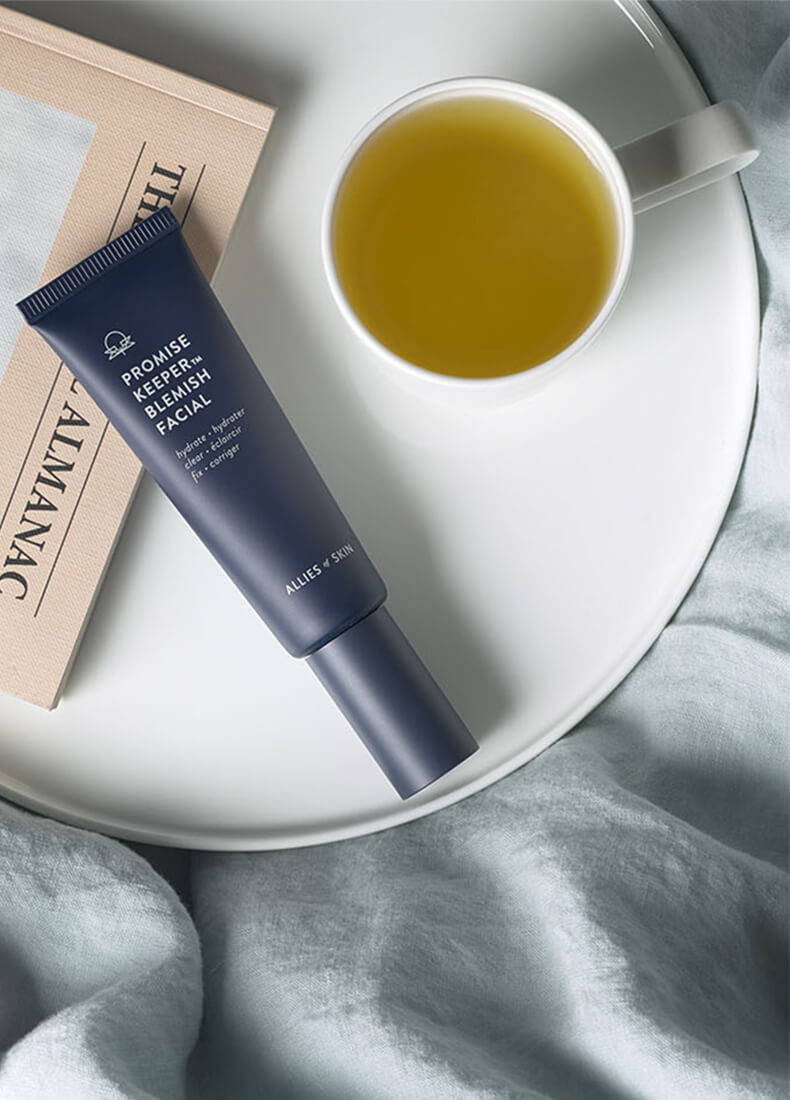 Our favourite manuka honey cosmetics
Rather than applying organic manuka honey on the skin, here are a few products that can easily be integrated into a beauty routine to discover all its benefits... Because nothing beats other active ingredients to increase its effectiveness tenfold! Among our favourite products, of course, the Aura Manuka Mask Antipodes We recommend it to all skins prone to imperfections, but also very sensitive. If your skin blemishes easily but is not particularly sensitive, don't hesitate to use the Promise Keeper Sleeping Blemish Facial Allies of Skin which also contains manuka honey, and is an uncompromising blemish fighter. Finally, did you know that manuka honey is also excellent for reducing puffiness and dark circles? To see the benefits, simply choose Aura Manuka Eye Cream Antipodes...
As you can see, manuka honey is suitable for all skin types without exception, even the most sensitive. However, don't forget to take care to look at the composition of a product as a whole in order to be sure to make the right choice... because nothing is better than a perfectly adapted routine! Healthy and effective, carefully selected, our manuka honey-based cosmetics can easily be integrated into a beauty routine. But if in doubt, don't hesitate to contact us :)