My hyperpigmentation routine
My skin at the moment:
My complexion lacks uniformity and a few pigment spots have appeared. The reason? Melanin production (the skin pigment) is running crazy due to stress, hormonal variations or UV rays. The solution: exfoliate your skin more regularly, give it a high dose of anti-spot active ingredients and above all protect it from the sun, so as not to accentuate the phenomenon.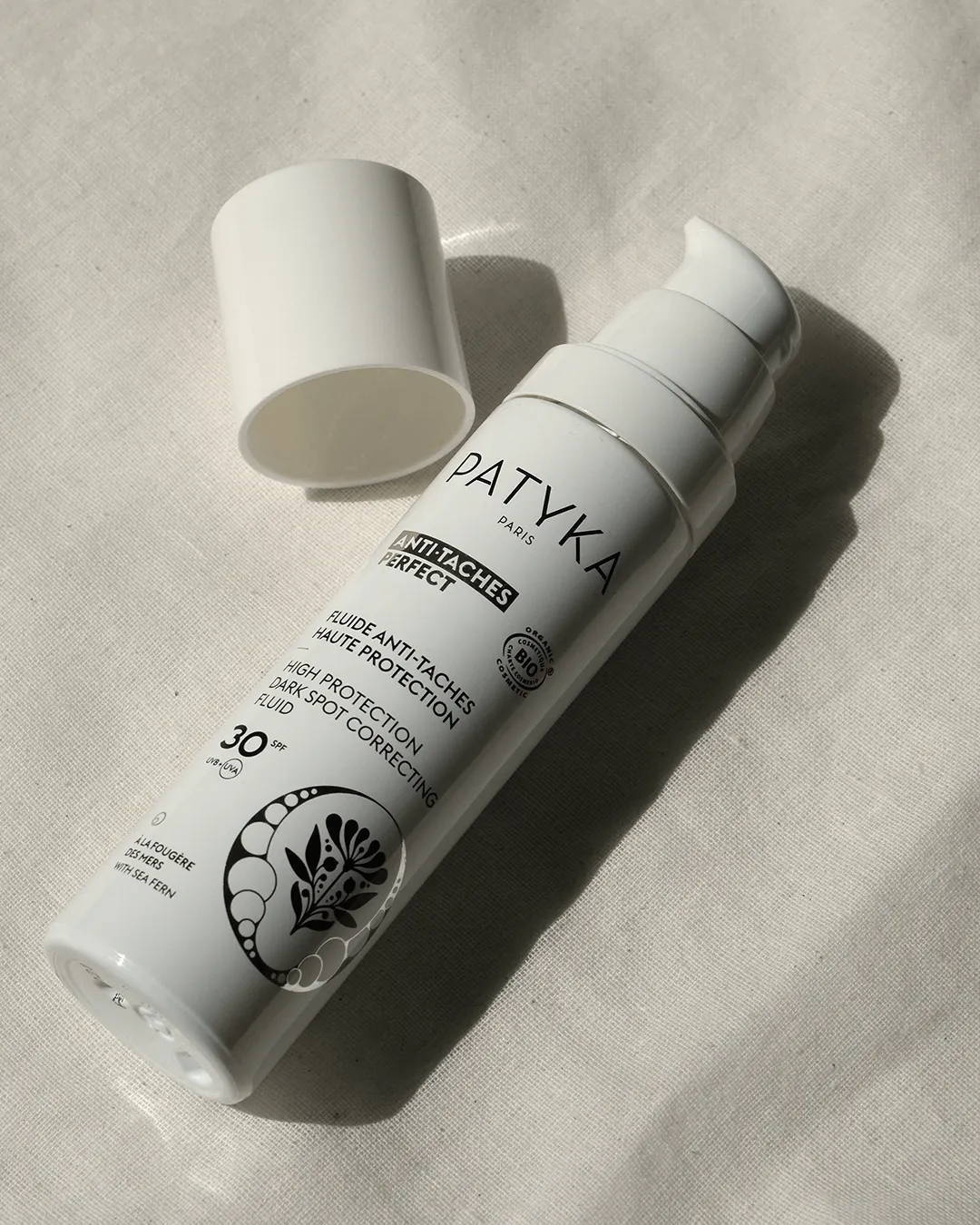 In the morning:
In the morning, we start by cleansing the skin with the Nuori Vital Foaming Cleanser, a cleansing foam with an exfoliating action that eliminates all impurities and brightens the complexion.
Then, we apply the Dermalogica Biolumin-C Eye Serum to the eye area, a light-textured eye serum formulated with vitamin C to brighten, moisturise and refresh the eyes.
We continue our routine by applying the Patyka Dark Spot Correcting Serum, a serum that blurs and prevents the appearance of pigmentation spots, for a radiant complexion and a smoothed skin texture.
We finish with the Patyka Anti-Spot Fluid High Protection SPF30, a daily skincare product with UV protection, to prevent and correct pigmentation spots.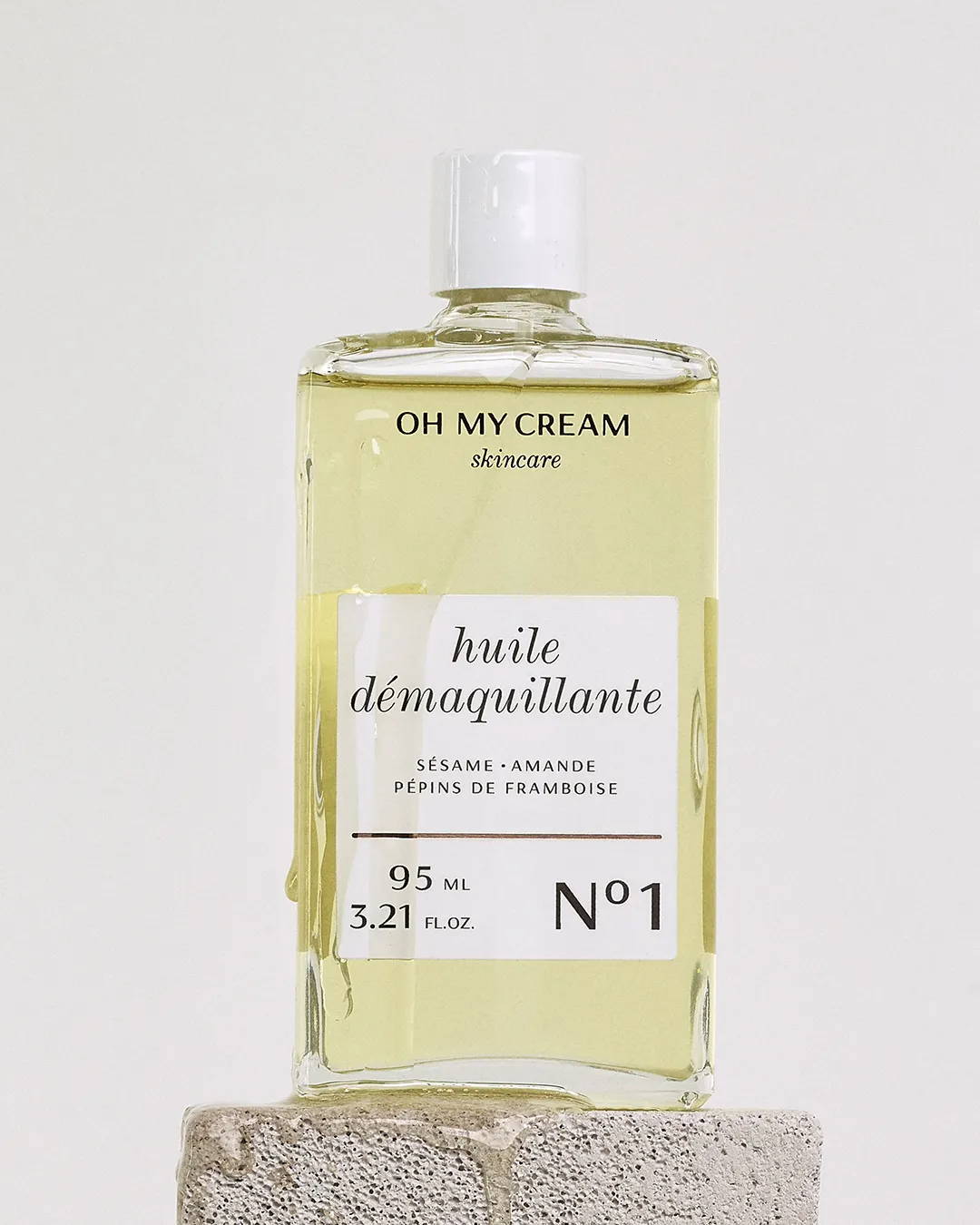 In the evening
In the evening, we opt for a double cleansing with the Oh My Cream Skincare Make-Up Removing Oil, a fluid oil that dissolves face and eye make-up, pollution and excess sebum. Then, we complete the cleansing of the skin with the Nuori Vital Foaming Cleanser.
To moisturise the eye area, we apply the Dermalogica Biolumin-C Eye Serum.
To finish your routine, we apply the Sunday Riley Good Genes Glycolic Acid Serum, a multi-functional serum with a powerful formulation to reduce residual marks, plump, smooth and boost radiance.
And on evenings when the Good Genes Glycolic Acid Serum isn't applied, you can use the Sunday Riley C.E.O. Glow Vitamin C & Turmeric Face Oil, a skin care oil formulated to restore radiance, fight blemishes and intensely moisturise.
Once or twice a week, you can opt for a deeper cleansing with an exfoliation. For this purpose, on evenings when the Good Genes Glycolic Acid Serum isn't applied, we opt for the Dermalogica Daily Microfoliant. A powder exfoliant that turns into a fine foam when mixed with water for a lighter and brighter complexion.

And for those nights when you don't use the Daily Microfoliant or the Good Genes Glycolic Acid Serum, you can turn to the new generation Oskia Renaissance Mask cleanser. With its melting oil gel texture, it combines cleansing and gentle exfoliation for a glowing skin.
To go further and increase the effects of the products tenfold, you can also use the supplement and beauty tool duo:
Atelier Nubio We want a radiance booster: these 100% natural gellules deeply moisturise and activate the skin's radiance, to effectively fight against the daily aggressions that dull the complexion.

Solaris How To Glow LED Mask: this clinically proven light therapy mask acts on signs of ageing, redness, blemishes and imperfections with its red, blue, green and amber LEDs.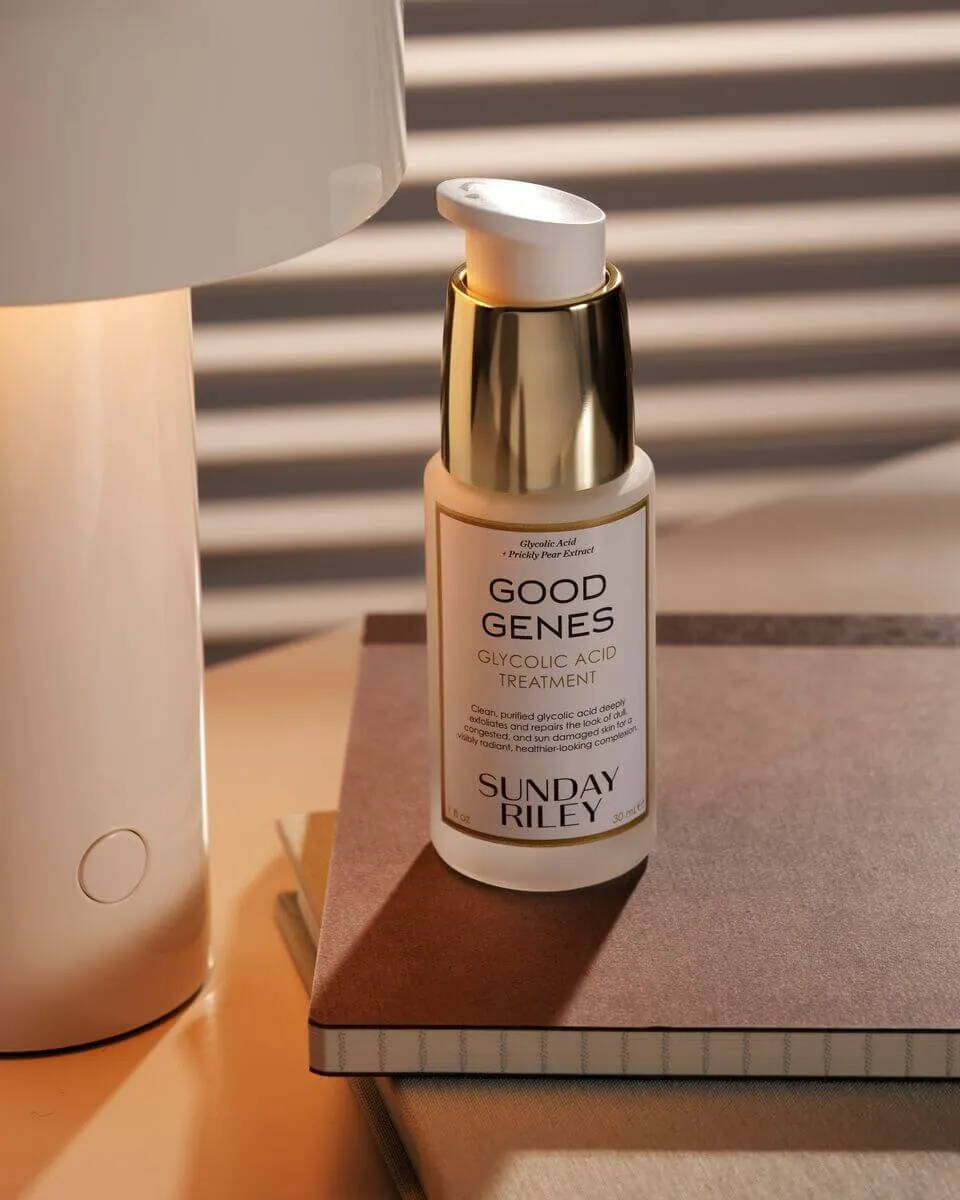 "My skin tends to have small blemishes, micro-cysts or blackheads. This night serum really helps to smooth the skin texture and tighten the pores thanks to the glycolic acid in it. As soon as you apply it, your skin feels soft and luminous, and the results become more pronounced over the weeks." - Clara on Good Genes Glycolic Acid Serum
on Good Genes Glycolic Acid Serum
You still have questions about a product or would you like to go further in your beauty routine? Our experts are here to help you, by e-mail at hello@ohmycream.com. You can also visit the store to get advice from our beauty experts.