oh my cream backstages
Approved: Discover the team's view on our May beauty launches!
Just approved: An anti-ageing serum for renewed skin, a lash and brow booster, a gentle cleanser enriched in prebiotics and a fresh and invigorating eye contour… Discover what new beauty products are joining our Top Shelves in May and were deemed worthy to be added to the skincare routine of our experts' team! Here are Fanny, Marion, Pernelle, Shirley and Clementine's views on our new beauty launches!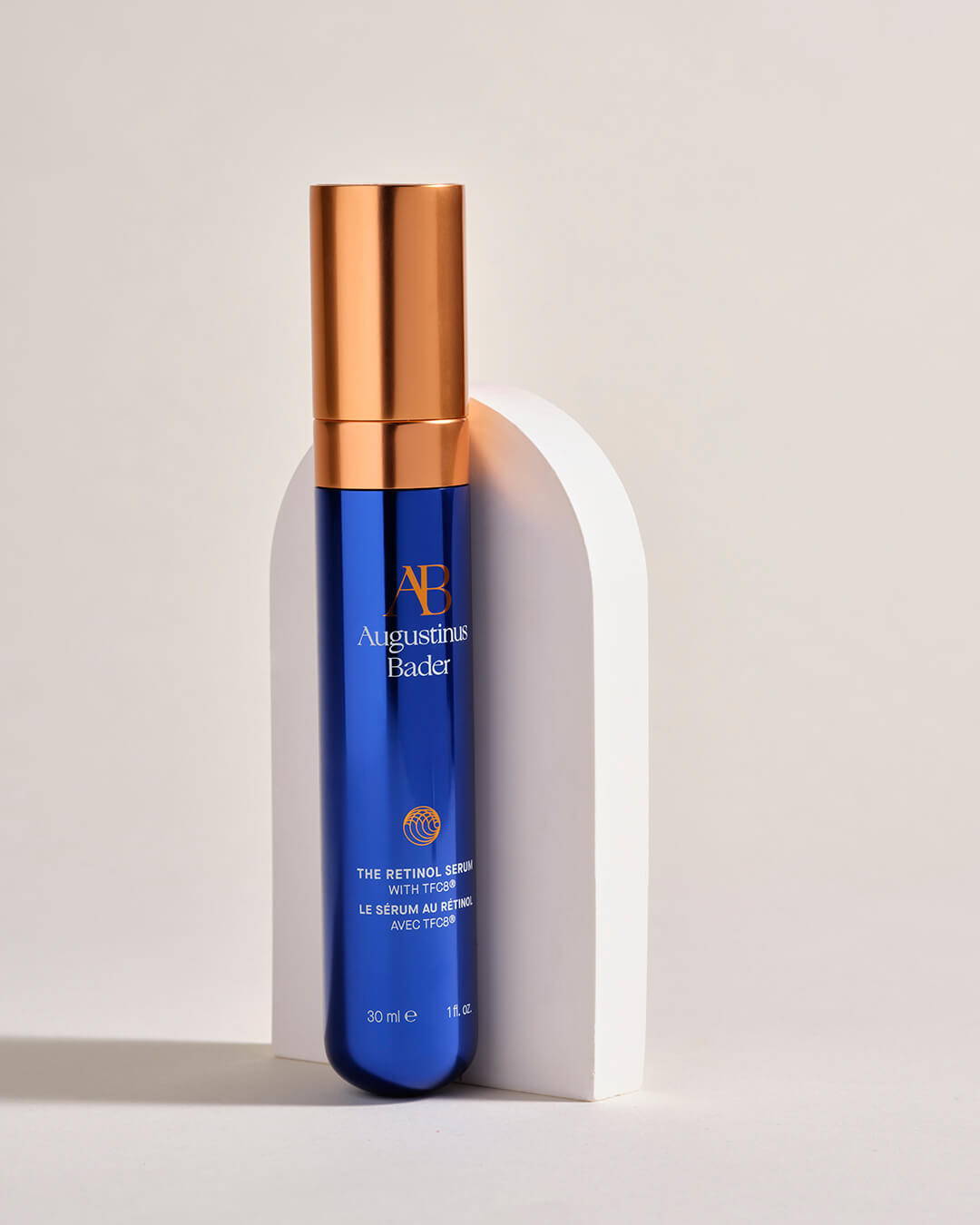 Fanny, Communication Director's view on Augustinus Bader The Anti-Ageing Retinol Serum
"Meet the serum that has helped my skin renew with retinol! Having sensible and reactive skin, high-concentrated serums have the tendency to upset my epidermis. And although Augustinus Bader The Anti-Ageing Retinol Serum mixes active ingredients with pure Retinol, my skin had nothing to report but a nice glow in the morning, smoothed lines (especially around the lips) and well-hydrated skin!"
Clementine, Purchase Manager's view on Dermalogica latest launch the Micellar Prebiotic Precleanse
"I've been using Dermalogica Micellar Prebiotic Precleanse for a month now as the first step of my double cleansing. Having sensitive and reactive skin, I was looking for a product that could efficiently remove my makeup while preserving my skin barrier strained by seasonal changes. This gem checks all of the boxes by combining micelles with the prebiotics. It removes the makeup perfectly while leaving my sensitive skin nourished and comfortable."
Shirley, Customer Service Manager's view on Susanne Kaufmann Lash & Brow Fortifying Serum
"While I have sensitive eyes, with an eczema tendency, I was able to easily use Susanne Kaufmann Lash & Brow Fortifying Serum. Its translucid non-creamy texture makes it easy to use at night as well as in the morning (on the condition of not applying makeup on the eyes), a non-negligible fact for the ones that tend to forget this step in their night routine! Additionally, its size allows use for several weeks, even months! I've been using it for a month and have already started noticing its effects on my lash line, which seems fuller and stronger."
Marion, Expertise and Customer Experience Director's view on Rudolph Care new Firming line
On the Firming Eye Mask 
"A mask with a bluffing tensor effect! If there's one area that is hard to target it's the eye contour area! The new Rudolph Care Firming Eye Mask is truly best-in-class!  It effectively lifts and stretches the eyes area. Applied at night, I left it on for the whole night for maximum effect! Upon waking up, fine lines and wrinkles are smoothed out and the tensor effect lasts. While in the morning I tend to opt for a creamier and more soothing texture, this formula has definitely conquered my skincare routine thanks to its never-seen-before action!"  
On the Firming Perfector Serum
"This refreshing serum is ideal to bring intense hydration to the skin while restoring skin's firmness and plumpness! After a few uses Rudolph Care Firming Perfector Serum smooths and restores plump, blurs fine lines and wrinkles and replaces dry patches with nourished and revitalised skin!" 

On Firming Therapy Moisturiser
"I was amazed by the anti-ageing power of this lightweight treatment, particularly perfect for summer or warmer climates! Rudolph Care Firming Therapy Moisturiser is the perfect ally to smooth and renew the skin to restore its suppleness, radiance and firmness!". 
Our May's beauty launches