beauty posts
Summer Routine: 6 must-haves you'll want to add to your carry-on case!
Battling heat while stuck in traffic or fighting cold air while sitting under the AC of your train or your plane… Travelling isn't always a good ride for your skin. For a fresh and glowing complexion as soon as you reach your destination, discover our 6 beauty must-haves to add to your carry-on case.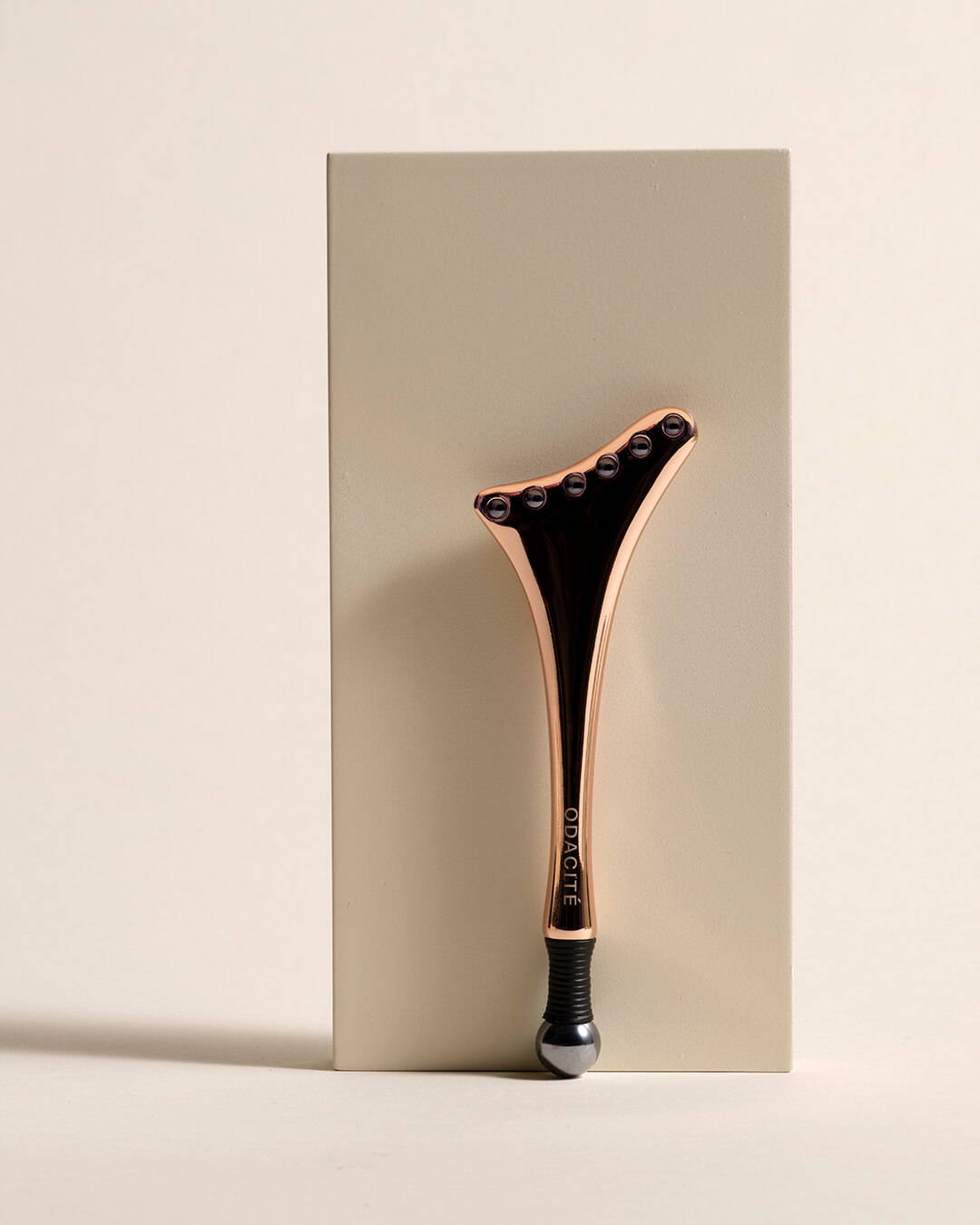 The cooling tools with impressive effects
If you had a short night and an early start to catch your flight, you can count on this impressive beauty tool to fight signs of fatigue: Odacité Cryo-Tech Facial Tool. Easy to put in your travel bag, this high end tool with freezing effects refreshes the complexion, redefines and sculpts features, deflates puffiness and tightens pores… While offering you a relaxing massage from the comfort of your seat.
The tip? Dive it for 10 seconds in ice water before massaging your face to enjoy its refreshing effects. Also ideal after a long day in the sun!
The eye patches with bluffing anti-fatigue effects
Since our eyes are often the first area to show signs of fatigue, leave it to Augustinus Bader The Eye Patches Anti-Ageing Mask to wake up the eye contour area during your travelling days. With their TFC8© Complex, these eye patches deflate the eye area, while adding a "lifting" and radiant effect in only 20 minutes.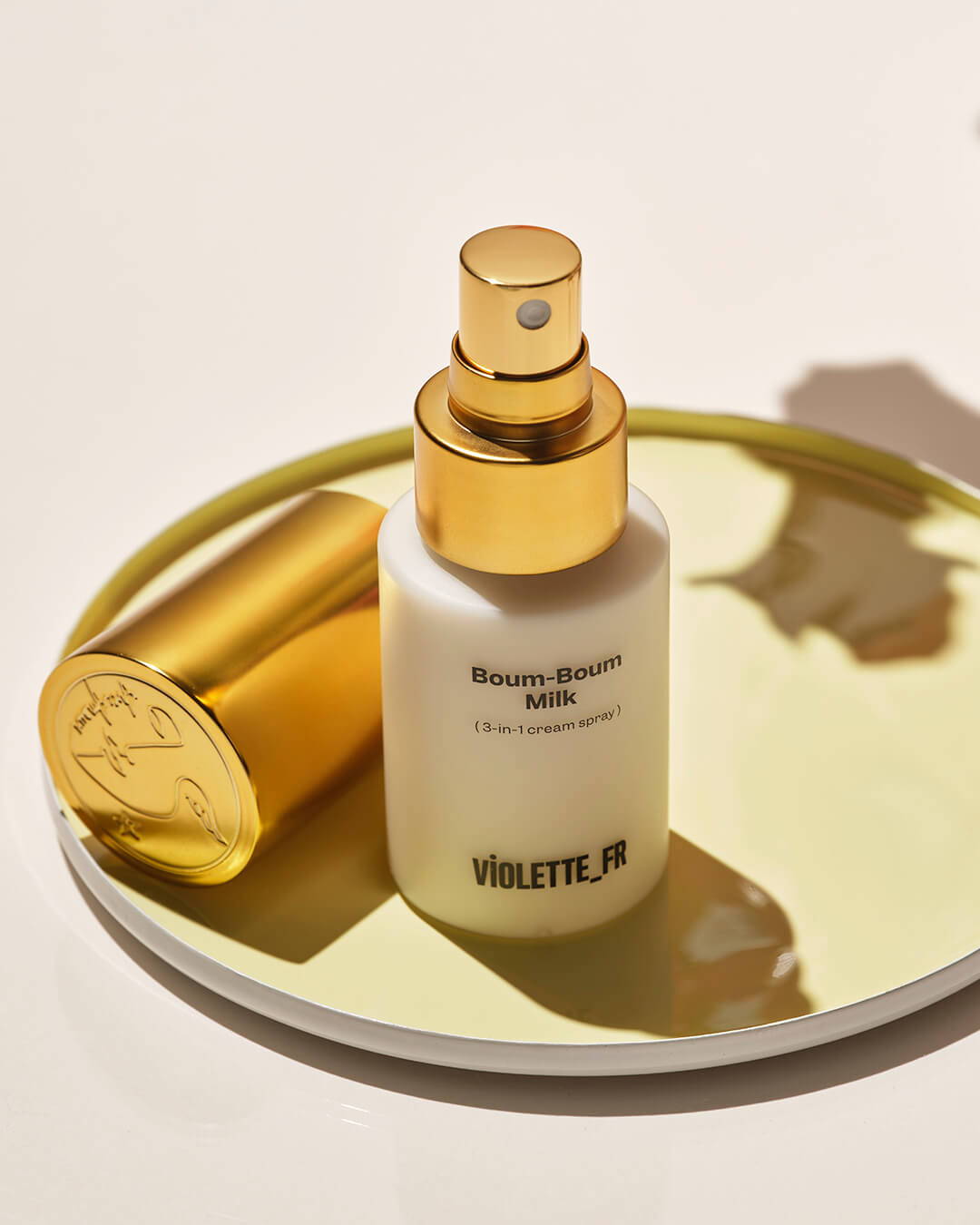 The travel friendly and multi-uses cream
Hydration in a (travel friendly) bottle! If you only have room for a minimalist yet effective routine in your summer suitcase, let us introduce you to the only product you don't want to leave behind: Violette_FR Boum Boum Milk Moisturising Spray Cream. Acting as a lotion, a serum and a moisturising cream, this 3-in-1 product hydrates, balances, calms, soothes and boosts skin's radiance. The small addition we love about it? It can also be used on the body and the hair to quickly hydrate and refresh!
The complete and compact face palette
If you are the kind of person that enjoys makeup touches up on the go, Les Filles en Rouje Blush Highlighter Palette will probably be your favourite travel must-have! Compact and practical, it gathers creamy, multi-purposes shadows to highlight your cheeks, lips and eyes! Mixed together and applied directly with your fingers to your face, these creamy shadows bring a glowing and effortless effect to your complexion!
The dry shampoo for your best hair days
Whether your ride is short or long, travelling under air conditioning is not the ideal set for your hair… To boost your roots and refresh your locks, leave it to Violette_FR Frange Puff Dry Shampoo! This super smart brush-on dry shampoo refreshes the hair by absorbing excess sebum while adding volume in just a few seconds!
The natural anti-bacterial spray
To clean your hands or your trays on the train or the plane, don't forget L:a Bruket Hand Cleansing Spray Fennel Lavender Black Pepper 241. This handy natural and hydrating spray is quite a useful travel companion thanks to its formula enriched in 70% organic alcohol (as recommended by the World Health Organisation). Perfect to remove bacteria without drying out your hands!
Our beauty travel essentials