SHOPPING GUIDES
How to control shine and enlarged pores?
Shiny skin at 9:30 am? We explain the phenomenon and above all, we give you our beauty routine to control shine and dilated pores!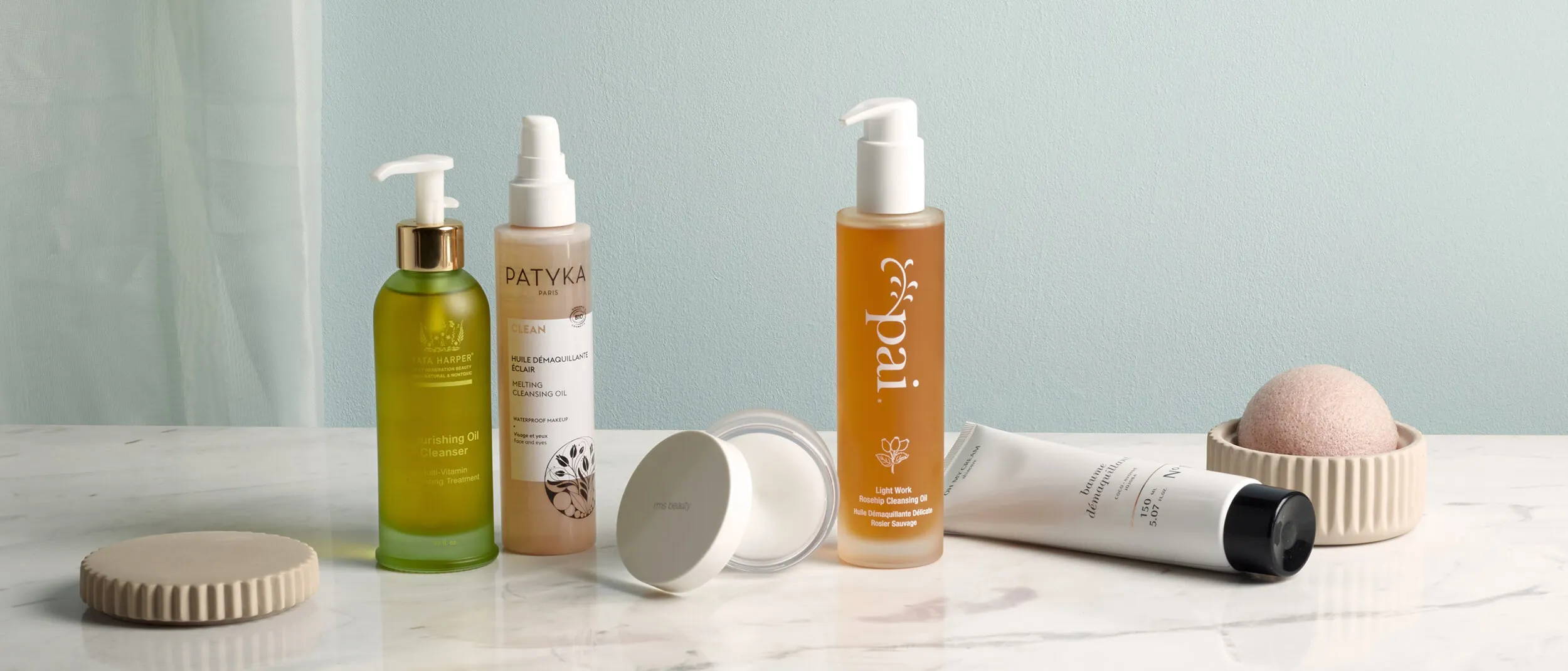 Why am I prone to shine and large pores?
It all comes from a disorder of the sebaceous gland, the "little skin bag" that produces sebum. If sebum is initially there to protect your skin from dehydration, it happens that under the influence of various factors, its production is carried away. The pores then end up dilating and imperfections start to appear.
The routine to control shine and large pores
Let's take stock of your skin type?
Looking for an even more customized routine?
Brilliance and dilated pores: products to purify the skin
Shine and dilated pores... Two phenomena that we would definitely like to forget. In spite of everything, our skin continues to show us sometimes signs of discontent. These manifestations are linked to the "skin condition". This skin condition changes throughout the year, because it is influenced by external factors (notably our lifestyle), but also by internal factors (hormonal variations, stress, certain medications). This guide will give you all the keys to having beautiful skin, without shine or dilated pores.
Why do we get visible pores? 
This is caused by a disorder of the sebaceous gland, the "little skin bag" that produces sebum. Under various factors, this one gets carried away a little too much and produces in great quantity. Sebum, which helps protect the skin from dehydration, is really necessary for the good health of our skin. But when its production is too important, it can also tend to block the pores and cause imperfections...

And it is precisely because the skin produces too much sebum that the pores end up dilating, seeking to "breathe". Unfortunately, this opens the door to impurities, which can lodge there and create blackheads and small pimples... The phenomenon of dilated pores can also occur when the skin ages because it loses elasticity. The structure of the dermis ends up collapsing. In this case, our wrinkles and fine lines shopping guide will help you to target this problem.
How to treat visible pores?
For beautiful skin without shine, we recommend that you adopt a comprehensive skincare routine including the essential, daily steps (make-up removal and cleansing) and targeted treatments (serum, face mask...).
The double cleanse
Make-up remover oil
We think - wrongly - that a balm or a make-up remover oil will only make things worse on a skin that already produces too much oil. The opposite is true: makeup removal oil is the best option for removing makeup by attracting all the fatty substances (including sebum) like a magnet. Unaffected, the skin will then stop its excesses. Day after day and as soon as you clean, you contribute to rebalance your skin in a soft and durable way. In addition, as the oil seeps in, it will also begin to soften blackheads, making them easier to remove during your next professional treatment. The makeup remover oil is applied as a first step and its action will be completed by an adapted cleansing gel.
Would you like to find out about other packages? Our guide to all the make-up removers to use as the first step of the Double Cleanse will help you.
The cleansing gel for a flawless complexion
In the second step, to refine the result and to clean deeply, one makes follow the oil or the balsam by a cleansing gel face, foaming, but without soap. This will refine the cleansing and gently treat shine and dilated pores (it can also be used alone in the morning to refresh the skin). Clay, Mint, Tea Tree... we privilege the purifying and regulating active ingredients for a clear skin!
A soft exfoliation to unblock pores
Exfoliation is the "beautiful skin" gesture par excellence (provided that it is gentle and does not rhyme with irritation)! By eliminating excess dead cells, the exfoliants optimize the penetration of active ingredients. They allow to gain in softness and brightness, while fighting against the small imperfections (brown spots, buttons, dilated pores). It is also the key gesture to unclog pores and find a clear complexion instantly.
Rather than a classic exfoliation with grains that could attack the skin, we opt for fruit acids, salicylic acid or glycolic acid, which will dislodge blackheads and impurities... Exfoliating also stimulates cell renewal for a new skin, ideal for preserving the elasticity of our skin longer!
Protecting your skin with a plant oil
Once again, let's dispel the preconceived notion that an oil is bound to weigh down combination to oily skin (which is the type of skin most prone to shine and large pores). You just have to choose it well. Choose dry, regulating oils (and why not repairing oils for mature skin). To be applied every evening after the Double Cleansing ritual and possibly in the morning to protect your skin, the vegetable oil will also contribute to regulate the production of sebum.
What other products should I use to treat visible pores?
To maximize results, I add a few well-chosen specific gestures to my routine. Purifying toner, cleansing mask, light moisturizer... I choose from among these adapted and targeted treatments to offer myself the most complete routine.
Our beauty tips to avoid enlarged pores
The DOs
No longer do we have to remove our makeup every night, even if we don't wear it. Cleansing the skin is the first step towards perfect skin.
Book a treatment in a salon once a month for a skin cleansing or a peeling, ideal for unclogging clogged pores and fighting blackheads...
Doing a purifying mask at least once a week, an extra in the routine that changes everything!
Check the composition of your makeup. Using comedogenic makeup every day keeps your skin shiny and breaks down all your efforts.
 The DONT's
Abusing alcohol-based lotions to neutralize shine: eliminating all sebum sends a message to our skin to produce more... a vicious circle that must be stopped!
Treat your entire face like acne-prone skin. Acne products can be harsh and drying on the skin. The risk? Recovering sensitive and dehydrated skin. Gentleness remains the key word. Especially since most of the time, shine is localized on the T-zone. 
Wash your face with hot water. Heat excites the sebaceous glands. We therefore prefer fresh water which will tighten the pores.
Need to take stock? Make your skin diagnosis. And don't forget that a visit to one of our stores or an email to hello@ohmycream.com will allow us to answer all your questions about the skin.