Each skin type requires different care and there are five different skin types: normal, combination, dry, sensitive (and yes, it is a skin type!) and oily. If your skin shines throughout the day, produces an excess sebumor has blemishes or dilated poresyou probably have oily skin. We explain how to take care of this type of skin, the products and gestures adapted to beautify it and correct its imperfections.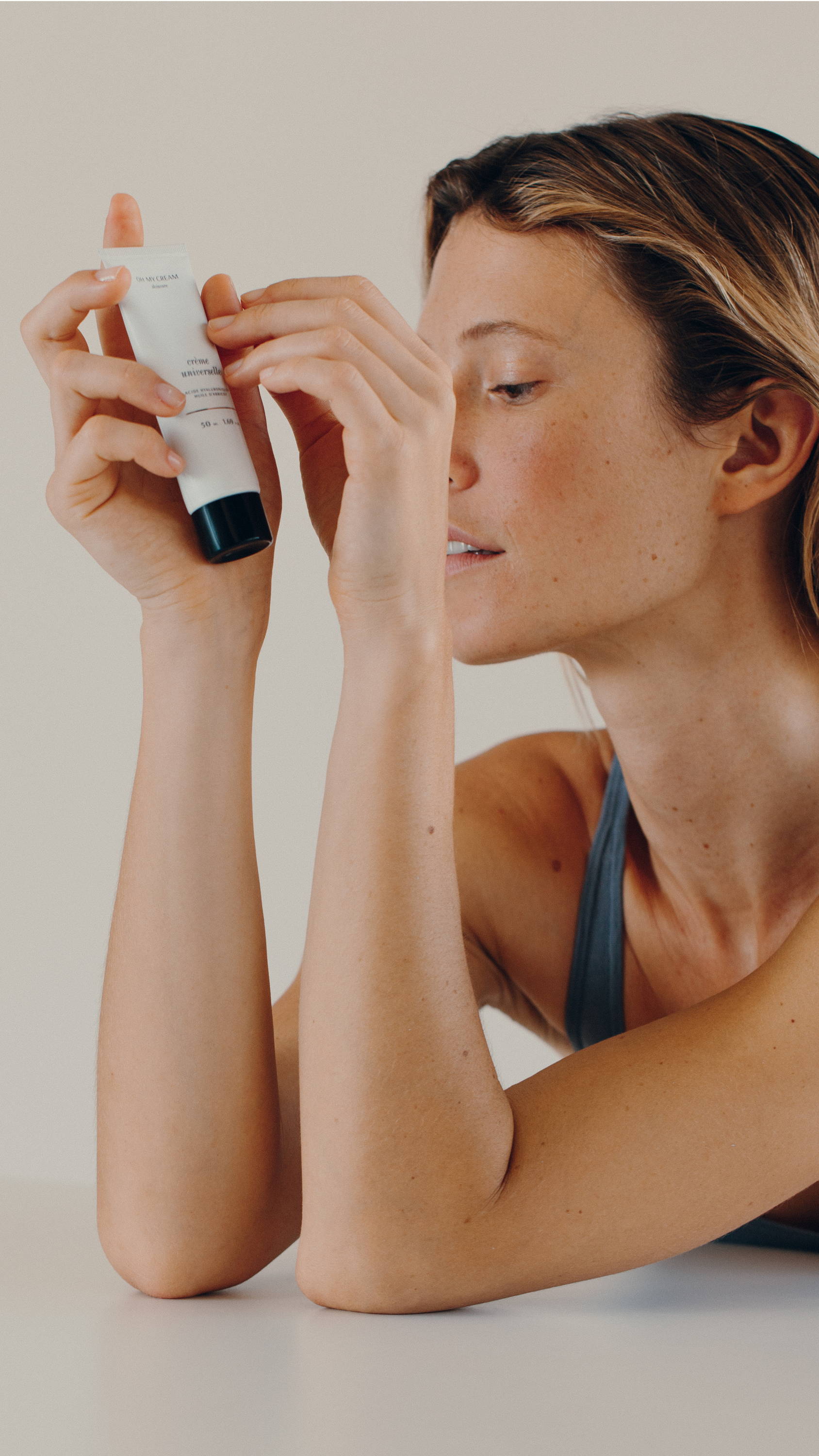 What causes oily skin?
Oily skin can be the result of several different factors. The first is the hormonal factor. Indeed, depending on the cycles of our lives, our age or the use of hormonal contraception, our hormones vary. This increase in hormones can have an impact on the production of sebum, which is then created in excess: the skin shines. The genetic factor should also be taken into account. If your parents have oily skin, it is highly possible that you have the same skin type... The geographical factor is also important: living in a hot and particularly humid country can have an impact on our skin and make it oily and shiny. Finally, pollution, stress and smoking are also factors that aggravate oily skin. All of these elements lead to an increase in sebum, creating shine on the face and particularly on the T-zone (forehead, nose and chin). It is this accumulation of cells that will lead to the appearance of imperfections, pimples and blackheads, but also dilated pores. 
What are the benefits of oily skin?
Do you know how to recognize your skin type ? Oily skin can be identified by an excess of sebum, the presence of blemishes and enlarged pores. Even if it presents some inconveniences, an oily skin has advantages Oily skin is generally less sensitive to irritation and ages better! This is because the sebaceous glands have a protective effect on the skin. By secreting sebum, the skin becomes thicker and loses its elasticity and suppleness less quickly.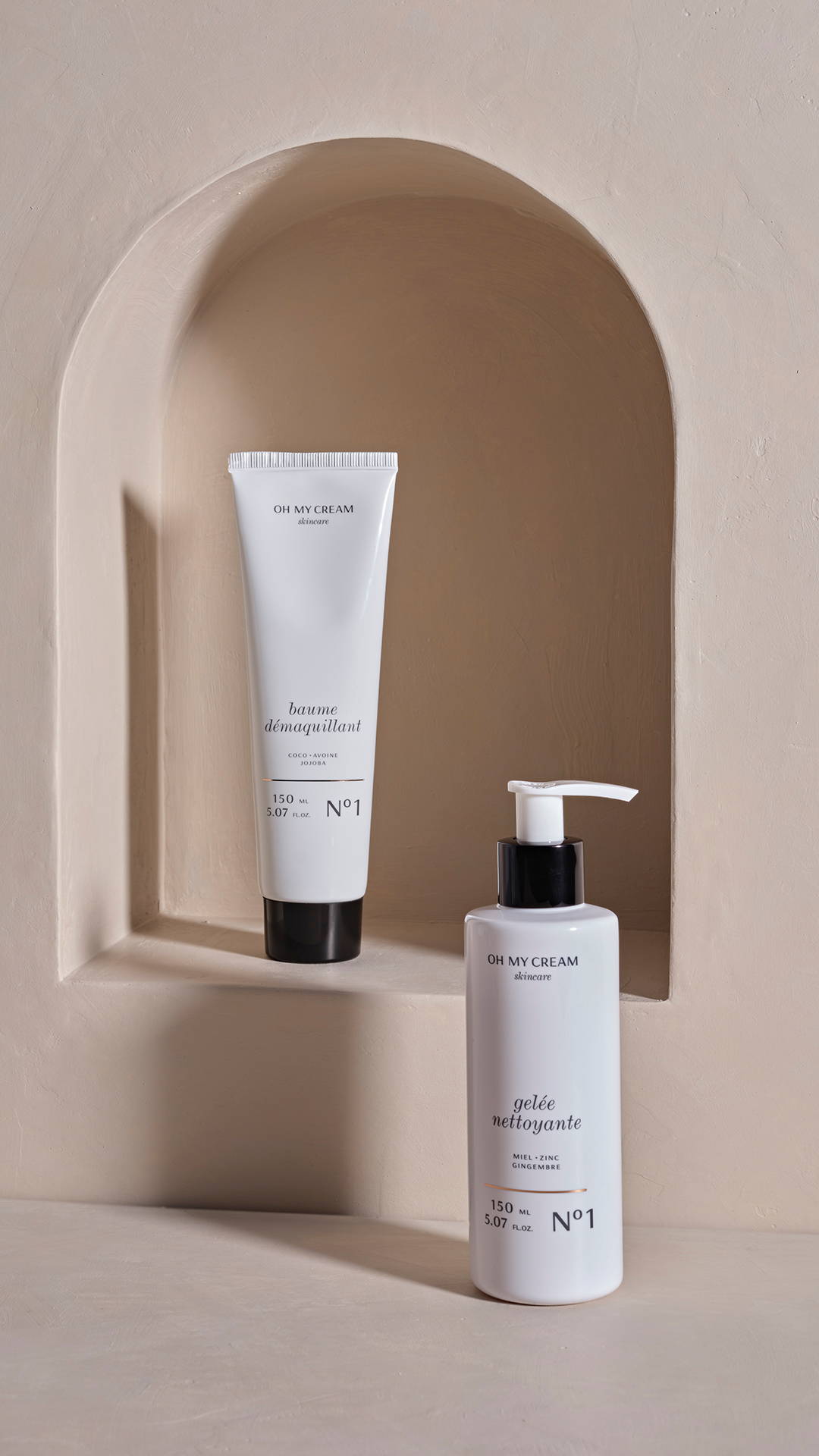 What solutions for oily skin?
Oily skin does not have to be fatal! Even if the nature of the skin is not destined to change over time, the skin conditions are ephemeral and can be treated. To begin with, certain active ingredients are to be favoured: this is the case ofclayThis is the case with clay, with its purifying properties, but also with zinc, which reduces the proliferation of bacteria, and salicylic acid, which treats imperfections. Here are some tips to remember for oily skin: cleansing your skin is an essential step (as it is for all other skin types) but it must absolutely be done without any aggressive products, otherwise it will be counterproductive... Because by trying to "strip" your skin, it will defend itself by producing even more sebum. When choosing a cream, remember to opt for a moisturising and mattifying product that will absorb excess sebum and rebalance the skin over the long term. Finally, because of its overproduction of sebum, oily skin needs to be exfoliated regularly. Choose an enzymatic or chemical formula because the grains of a classic scrub could open up imperfections and cause bacteria to proliferate... and therefore pimples! As for make-up, it is important to favour light formulas that allow the skin to breathe, such as Jane Iredale PurePressed Base SPF20, a clean mineral foundation.
How do I take care of my oily skin?
Here is a suggested oily skin routineto reduce shine and blemishes:
First, double cleansing is a key step. In the evening, start by removing your make-up with the

Cleansing Balm

Oh My Cream Skincare

. Enriched with salicylic acid and coconut oil, it purifies and removes make-up and excess oil from the skin. Emulsify to turn it into a milk, then rinse and continue with our Cleansing Gel. Its composition softens, purifies and leaves the skin fresh.

Two to three times a week, follow the double-cleaning with exfoliation with our Exfoliating Powder. A dab of powder and a few drops of water and the lather is ready to be applied. For a punchier scrub, apply our Exfoliating Lotion. Rich in glycolic acid, it reduces the marks associated with imperfections. 
Then it's time to apply your skin care oil: because even if the skin is shiny, the oil will regulate the oily skin and ensure hydration. Our Corrective Oil is ideal for gently purifying the skin. To fade blemish marks, the cult BioRegenerate Wild Rose Oil Pai will work miracles! Your skin is ready to regenerate overnight!