The ideal? Opt for a moisturising day cream that includes a sun protection factor, as the sun is the primary cause of the appearance of pigmentation spots. In the evening, you can opt for a corrective night cream. Often exfoliating (based on retinol or acids), this type of care can be presented as a serum or cream and helps to reduce the appearance of spots. So, in the morning we prevent, in the evening we treat! 
What are brown spots? 
The brown spots are also called age spots (although they are not directly related to age), sun spots or lentigo. They are small spots on the skin that vary in size and appear on sun-exposed areas such as the face, hands, shoulders or arms. Brown spots are mainly caused by exposure to the sun's ultraviolet rays and are linked to an excess production of melanin. It should also be remembered that brown spots can also be caused by stress or even by living in a highly polluted environment.
After years of exposure, melanin can concentrate in certain areas of the skin and further pigment it. Brown spots then appear permanently.
Although benign, it is important to remain vigilant because a melanoma can be mistaken for a lentigo and only a dermatologist can distinguish the two. These do not require any treatment but, for aesthetic reasons, it is possible to make them less visible. 
What to do when you have brown spots
Adopt sun protection on a daily basis. There's no point in embarking on a

anti-spot routine

routine without applying a cream with SPF to prevent them from appearing and even prevent those already present from darkening.

Focus on the synergy of active lightening ingredients. Combine products rich in lactic acid, rice bran, liquorice, vitamin C, glycolic acid, etc. in the same routine.

Make sure that the morning routine does not contain any photo-sensitising products: fruit acids, retinol and glycolic acid are reserved for the evening, otherwise the opposite effect may occur. 

Resuming an anti-spot routine every autumn is a good time to calm the melanocyte and get it back on track.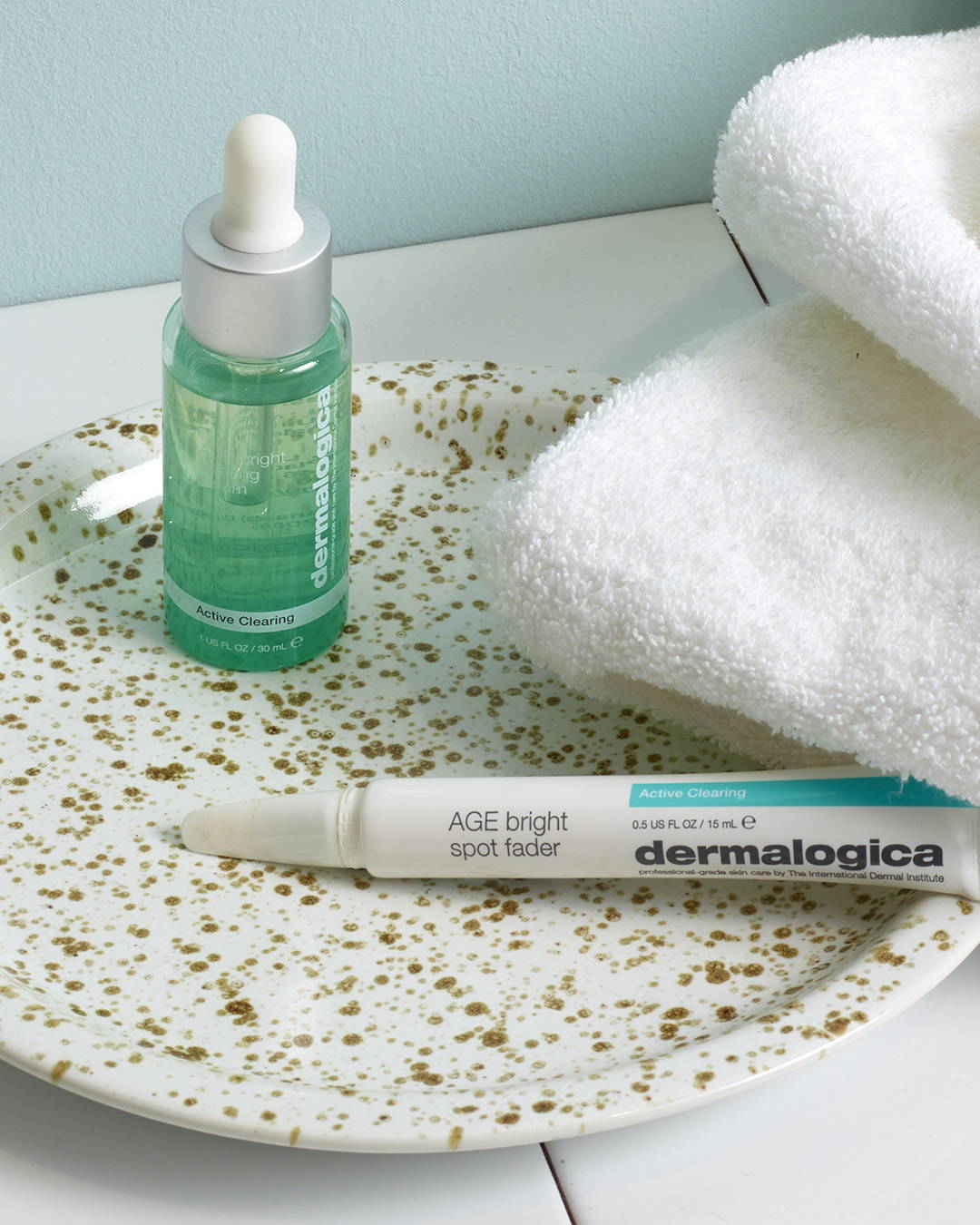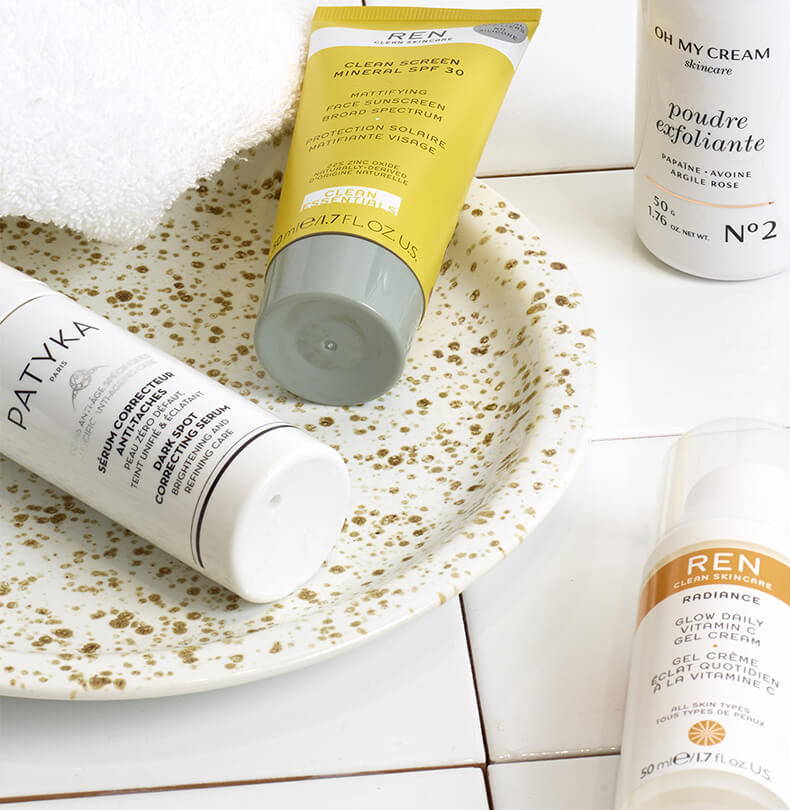 What to avoid when you have brown spots
Over-exfoliating the skin: the risk is to create a skin inflammation inducing a reactive pigmentation.

Put on perfume before exposure. Melanocytes are the most fragile cells and certain substances do not mix well with the sun.

Stop your routine after 15 days of treatment. Spots are a complicated problem to solve and it takes a minimum of 6 to 8 weeks of consecutive treatments to see results. 

Thinking that a

pigment stain

can disappear completely. If it is very recent, it is possible. But in most cases, a cosmetic routine will lighten it but not make it disappear completely.
What is the most effective cream against dark spots?
To avoid the Dalmatian effect, the first good thing to do is to use a day cream with sun protection on a daily basis and over time. This is also an excellent habit as it is also the number one way to prevent skin ageing. 
We're heading for the Pure Bright skincare range from Dermalogica. In the morning, we apply the Pure Light SPF50 cream Dermalogica. This anti-spot face cream contains peptides, vitamin C and plant extracts to fight against pigmentary dysfunctions, while hyaluronic acid, which is highly moisturising, plumps the skin and reduces fine lines. The radiance of the complexion is revealed over the weeks...
There is also the Face Cream with vitamins Oskia. A anti brown spot cream with 100% mineral sun protection and an ultra-expert formulation based on glacier water, for a moisturizing, antioxidant and soothing action.
Morning and evening you can apply the brightening and anti-aging serum Apostle Radiance and Anti-Spot Serum Antipodes. This anti-spot serum fights against pigmentary irregularities while attenuating inflammations, for a radiant and unified skin.
What are the targeted anti-spot treatments?
Exfoliating your skin is a must in case of blemishes, it allows you to brighten your complexion for a more even and luminous appearance. You can use an exfoliating lotion or powder 2 to 3 times a week depending on the sensitivity of your skin! For those in a hurry or if you only want to correct a few localized spots, the Age Bright Spot Fader Dermalogica is the perfect choice.
Finally, a course of vitamin C is ideal for preventing and treating pigmentation spots, while at the same time reviving sun-damaged skin. We recommend the Supreme C Treatment Vitamin C Nuori. And finally, you can also carry out an attack cure by carrying out a series of treatments in the Oh My Cream!