Beauty Posts
Golden actives to transform your skin
Meet the skincare products enriched in star actives that not only talk the talk but walk the walk when it comes to making a difference. Retinol to smooth fine lines and reduce blemishes, hyaluronic acid to deeply hydrate or Vitamin C to boost radiance. Discover which active ingredient to include in your beauty regime to change everything!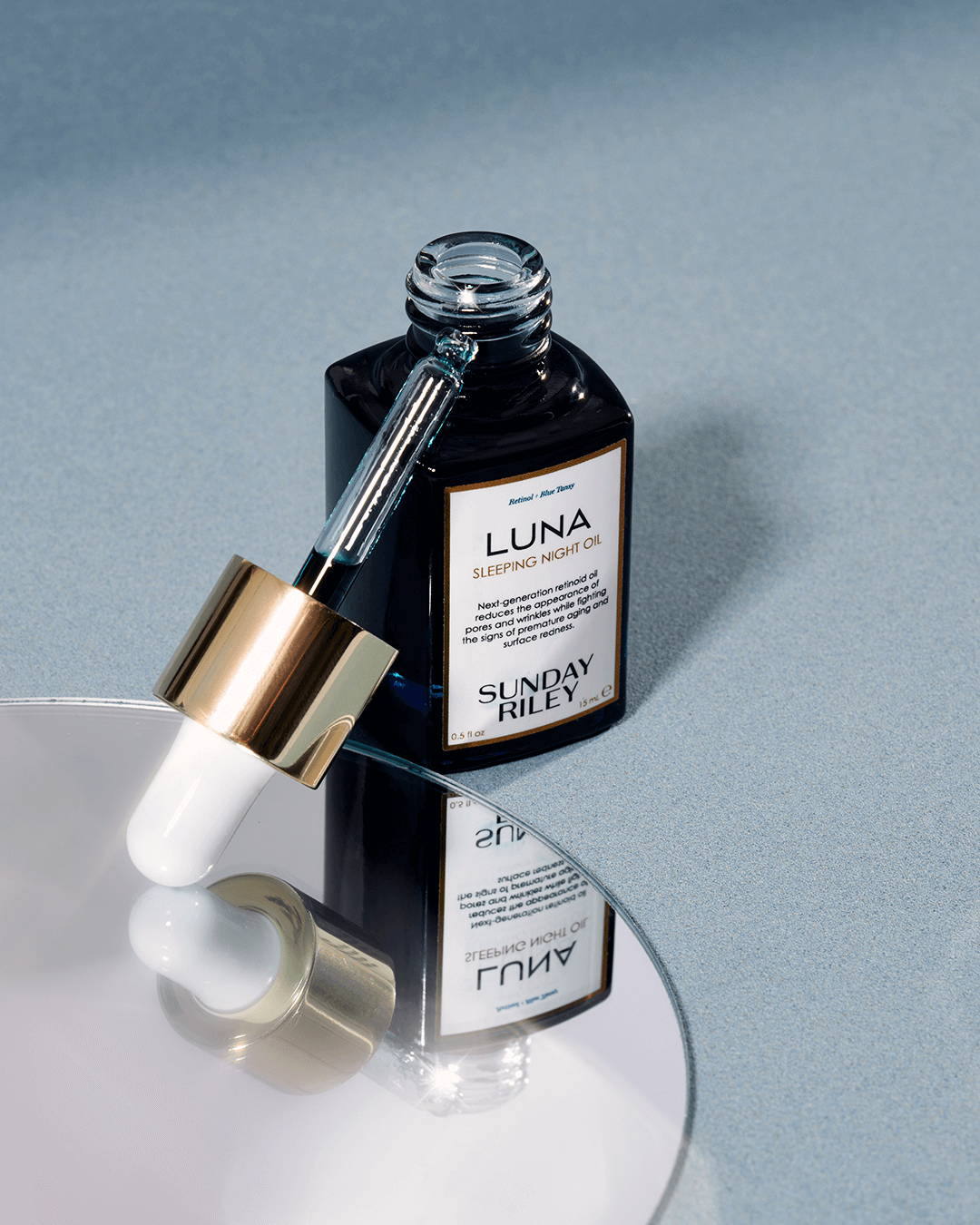 Retinol (and its derivatives) for better-ageing
Why it works every time: Because retinol acts directly at the very base of your skin. It stimulates collagen production, elastin and fibroblasts to give it back its plumpness and firmness (bye bye wrinkles and sagging).
The plus, it improves radiance and treats brown spots by acting directly on melanin synthesis.  
The product to start with: Sunday Riley Luna Sleeping Night Oil 
It's The treatment to transform your skin upon waking. Wrinkles are reduced, complexion is radiant, skin is velvety to the touch, pores are photoshopped. The ideal treatment oil to get to know retinol in a soft version.
The Extra tip: since retinol is already a powerful active ingredient, we recommend pausing fruit acid treatments during our retinol treatment.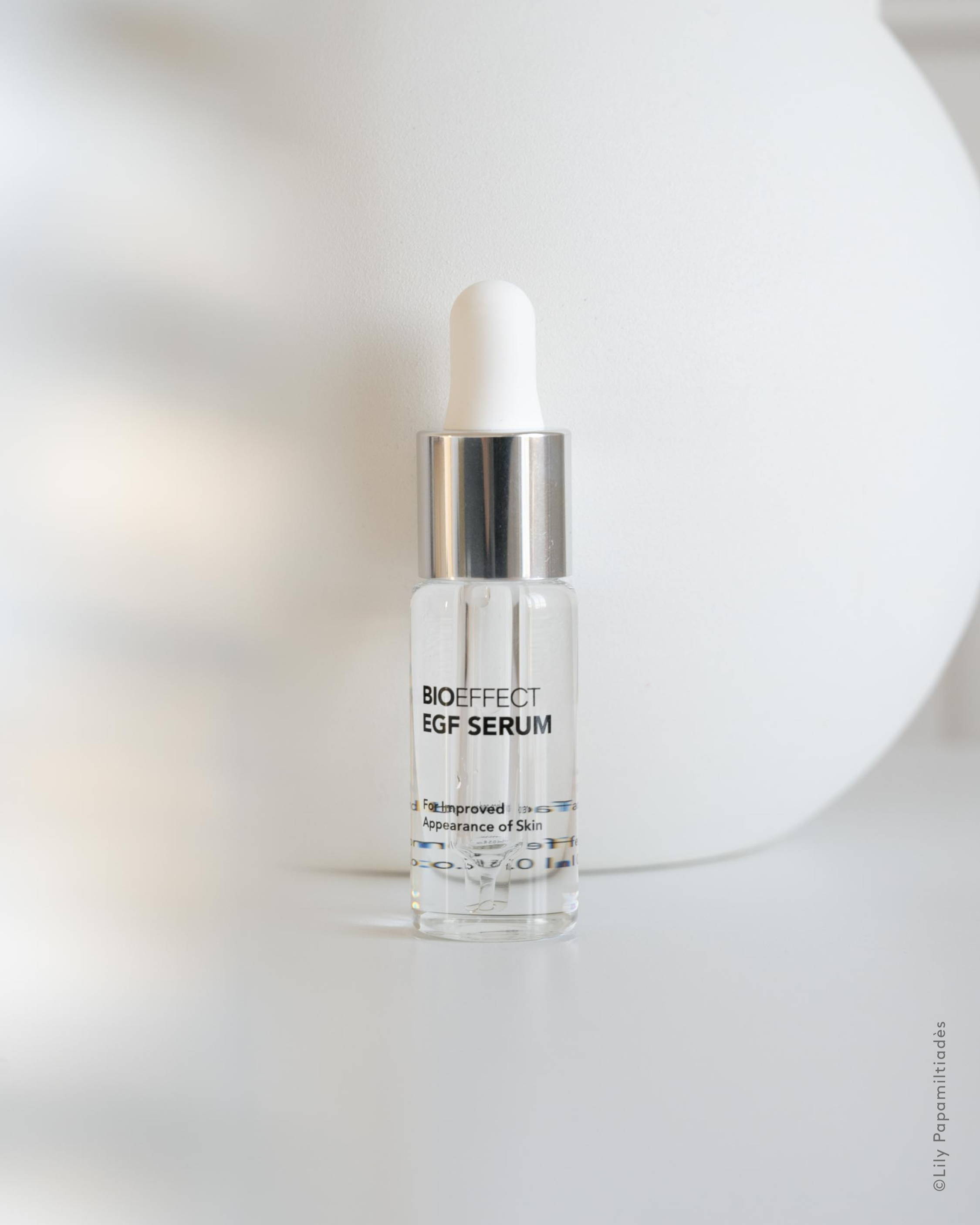 Hyaluronic acid to hydrate
Why it works every time: Because hyaluronic acid is a molecule already produced by your skin and guarantees its plumpness and hydration. The problem is that its production decreases with time. Fortunately, you can give it a hand ;-)    
The product to start with:  BioEffect EGF serum  
Thanks to its minimalist composition but high active concentrations, this cult serum is a delight to the skin! Its combination of hyaluronic acid and the star ingredient, the EGF molecule, attacks signs of ageing, reduces fine lines and wrinkles, moisturises deeply and improves the firmness of the skin. 
The sweeter? Sensitive skin tolerates it!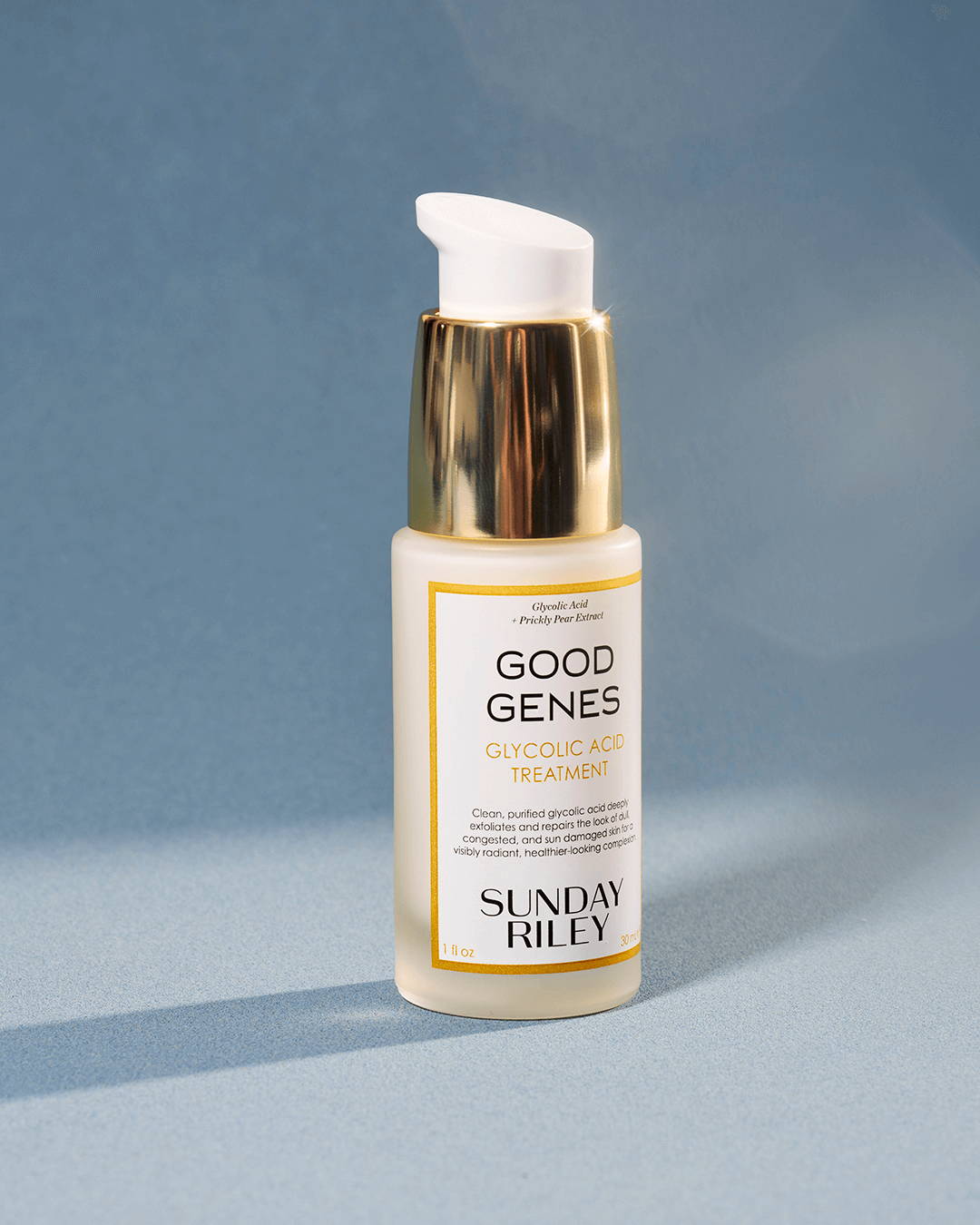 Glycolic acid for blemishes
Why it works every time: Because it exfoliates dead skin cells on the surface of the epidermis which free pores from little excess of sebum that causes pimples. The molecule is really small therefore it goes deep down to prevent bacterial proliferation. This acid has a preventive and treating action!
The product to start with: Sunday Riley Good Genes Glycolic Acid Serum 
It is the champion of (almost) perfect skin texture, the solution in a bottle to be drawn when the skin slips. In addition to the anti-blemish glycolic acid, it also reduces stubborn residual marks. 
The extra tip: Glycolic acid is quite stimulating and exfoliates in a powerful way. Therefore, we recommend applying it in the evening so it's 100% efficient.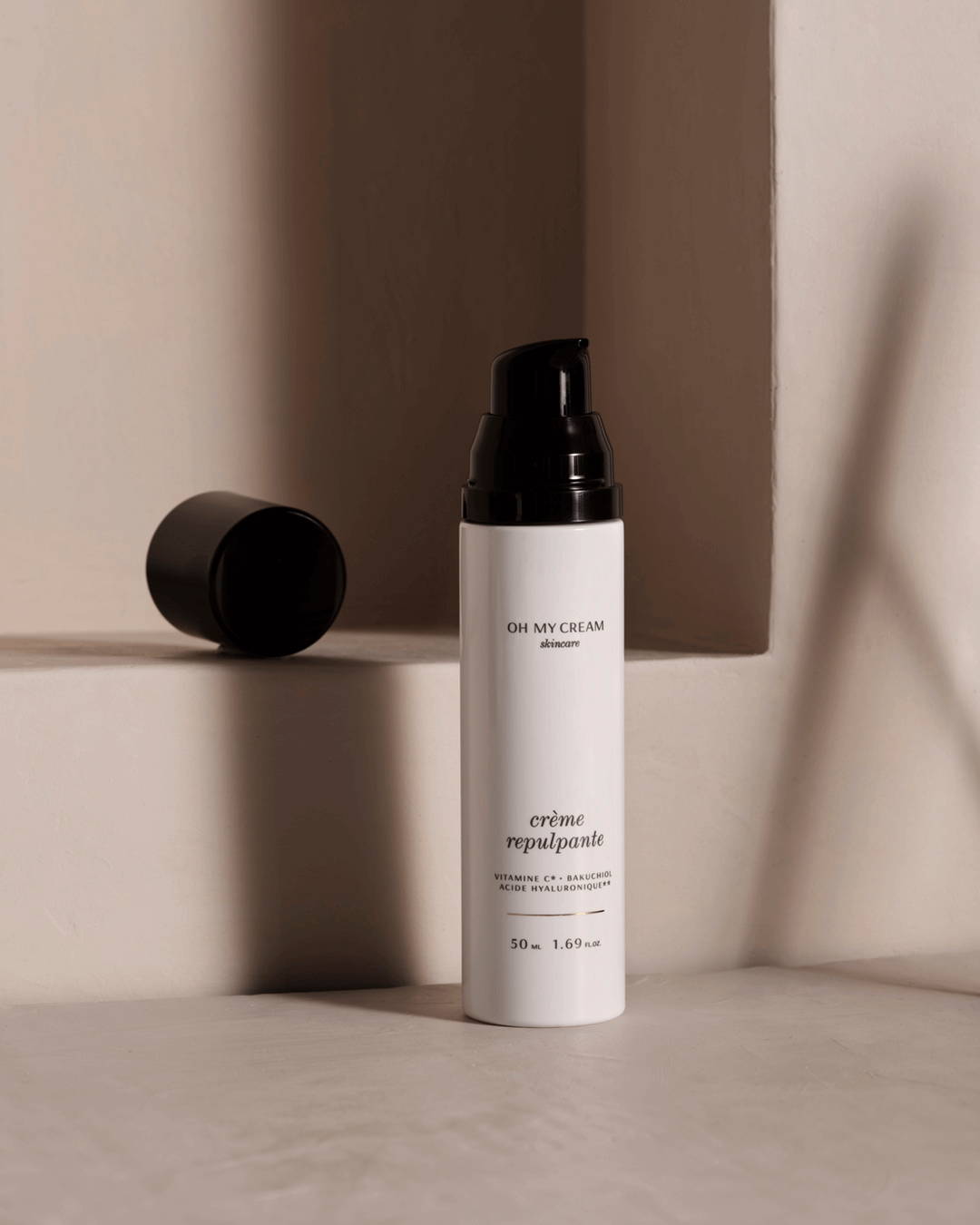 Backuchiol for sensitive skin
Why it works every time: Because it offers a green and more gentle alternative to Retinol! Bakuchiol is a plant-based ingredient that has many of the same anti-ageing benefits as retinol and is well-tolerated by sensitive skin and skin that simply can't tolerate retinol. 
The product to start with: Oh My Cream Skincare Plumping Cream
With its combination of vitamin C, hyaluronic acid and Bakuchiol, this creamy moisturiser is the perfect ally to start an anti-ageing routine, as it firms the skin, boosts radiance and reduces the appearance of wrinkles while leaving the face nourished and comfortable.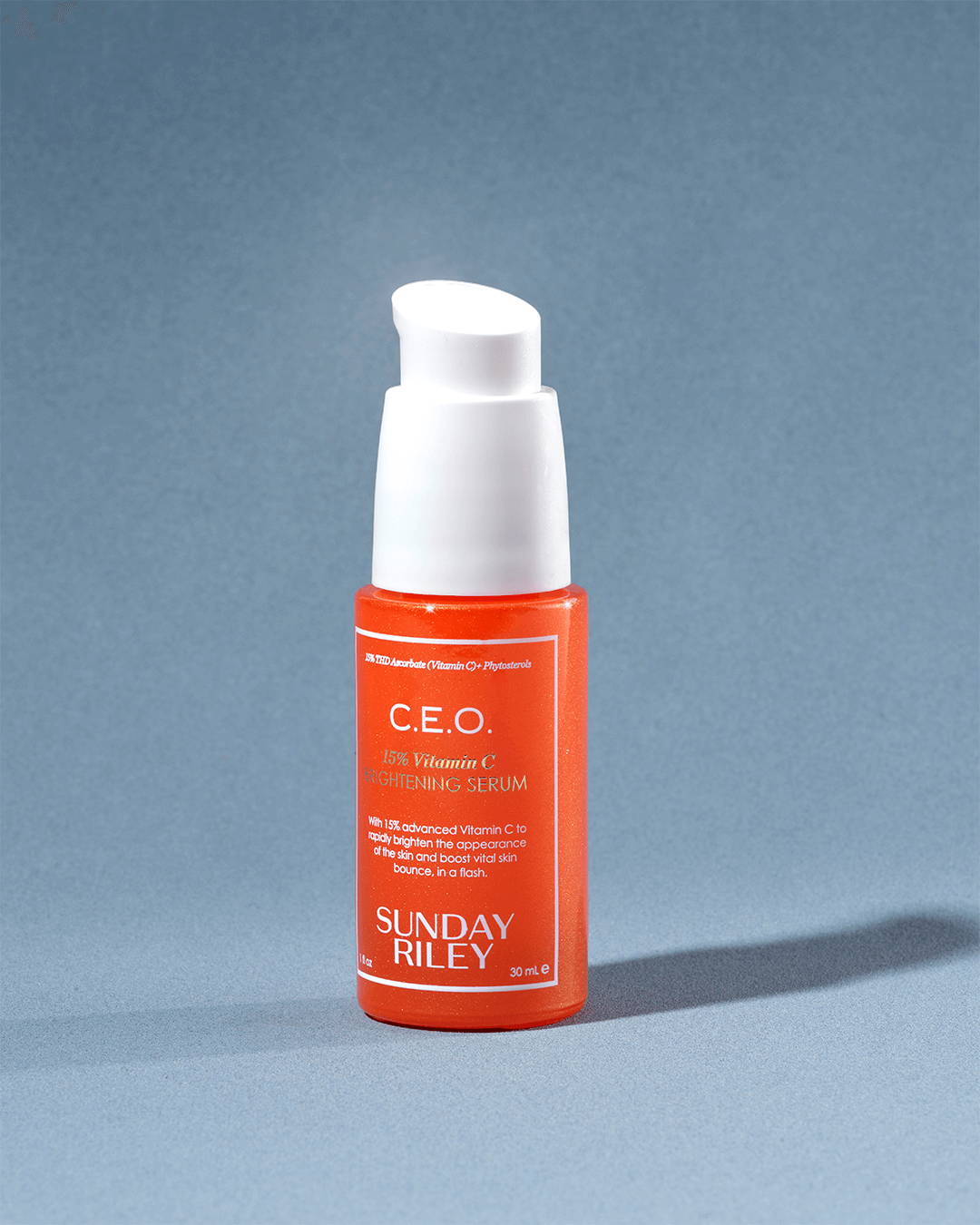 Vitamin C to brighten
Why it works every time: It's a real antioxidant shield which protects the skin from external aggressions responsible for a dull complexion (pollution, excessive UV rays, tobacco, etc.), or cause pigmentation spots. Vitamin C is very fragile, so always choose a stabilised form! 
The product to start with: Sunday Riley C.E.O. 15% Vitamin C Brightening Serum 
This serum is a safe bet thanks to its high concentration of vitamin C: top for boosting radiance and even reducing post-inflammatory spots by inhibiting pigmentation. We're also a fan of its tightening action on the pores!
The extra tip: Vitamin C is the well known morning ingredient! Its powerful anti-oxidant properties provide the skin with a protective shield for the whole day.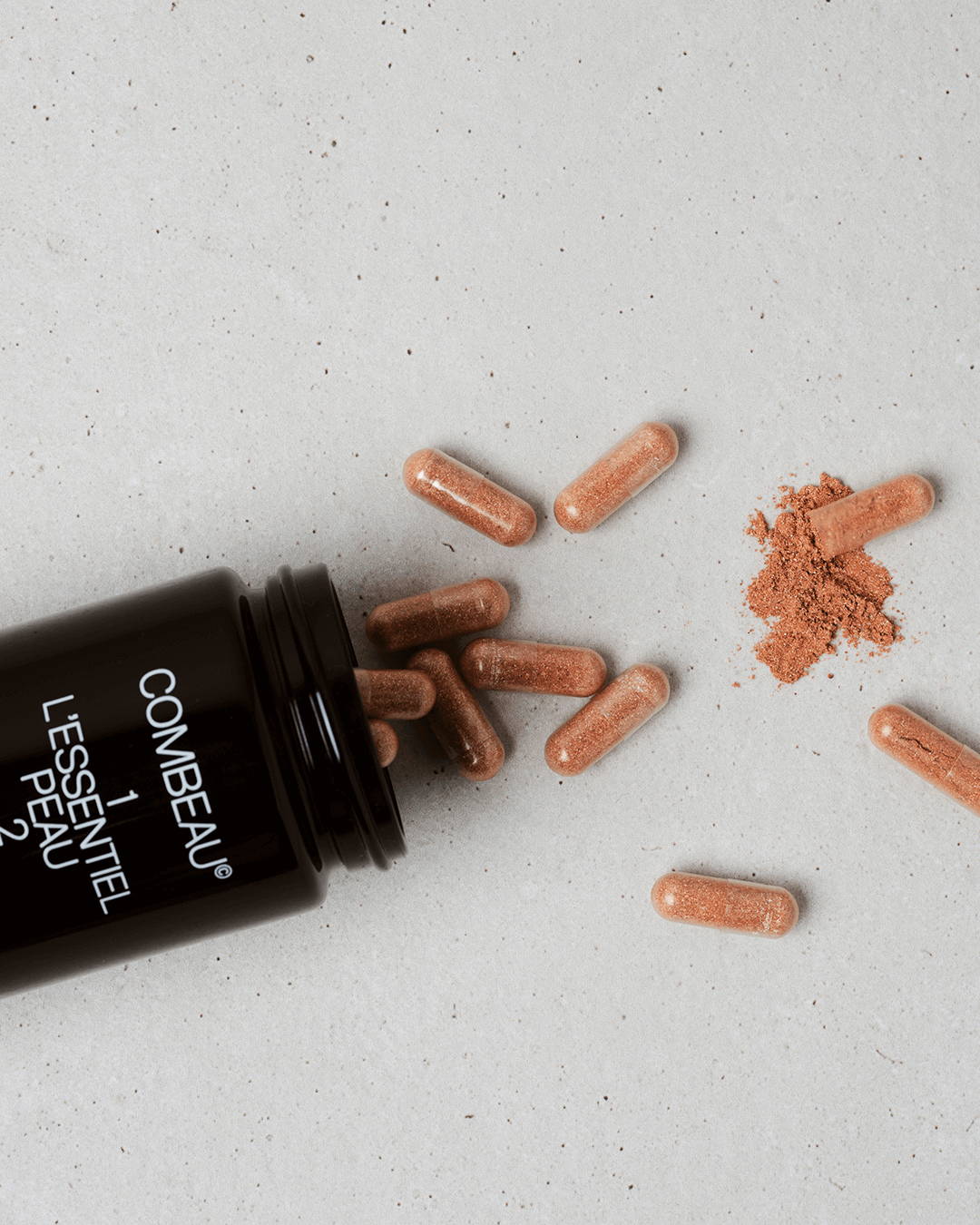 Antioxidants  for "beautiful skin"
Why it works every time: Because antioxidants protect us from the evil of the century: free radicals (mainly caused by pollution). Premature skin ageing, dull complexion, blemishes and even spots... Antioxidants act as bodyguards to prevent all these problems.   

The product to start with: Combeau L'Essentiel Peau  
Red algae, acerola, melon... get your 2 capsules a day to protect the skin from pollution and UV damage. It will slow down the signs of ageing and even boost hydration from the inside thanks to another star ingredient, hyaluronic acid ;-) 
The selection for immediate results