Beauty Posts
Superkind: sensitive skin by Tata Harper
Nothing so powerful has ever been so kind! Discover Superkind, the range dedicated to sensitive skin, by Tata Harper. Super-concentrated, perfectly safe formulas to treat the signs of ageing, soothe and strengthen more reactive skin.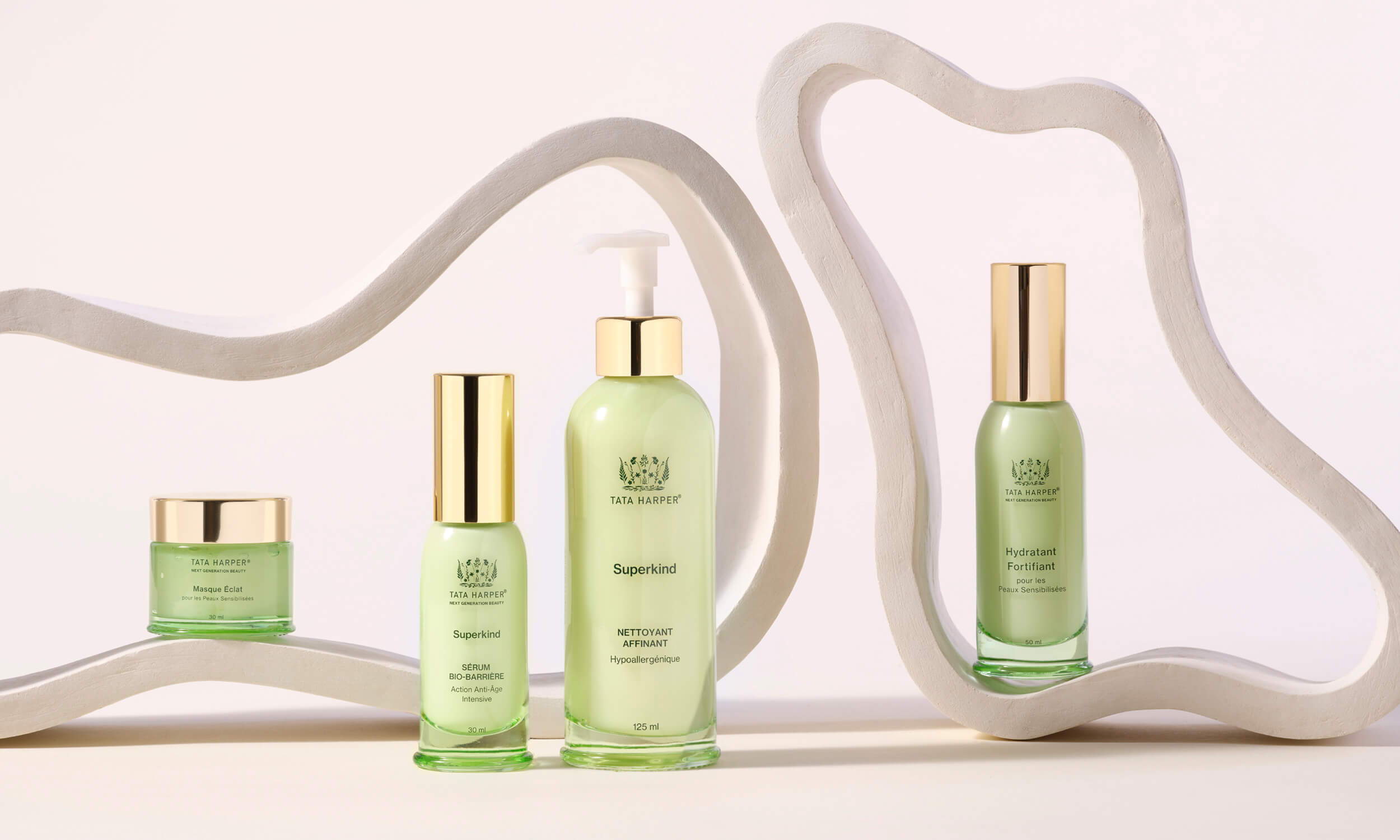 Super-concentrated formulas finally in a high-tolerance version!
Just because skin is sensitive doesn't mean it doesn't have the right to highly concentrated formulas. Although Tata Harper eliminated 85 allergens from Superkind and excluded essential oils in particular, the same range philosophy applies to this new product : to integrate 100% natural and super-powerful active ingredients into the formulas. And treating the signs of ageing effectively, even with sensitive skin, is finally possible...
These 5 Superkind skincare product that made us fall in love...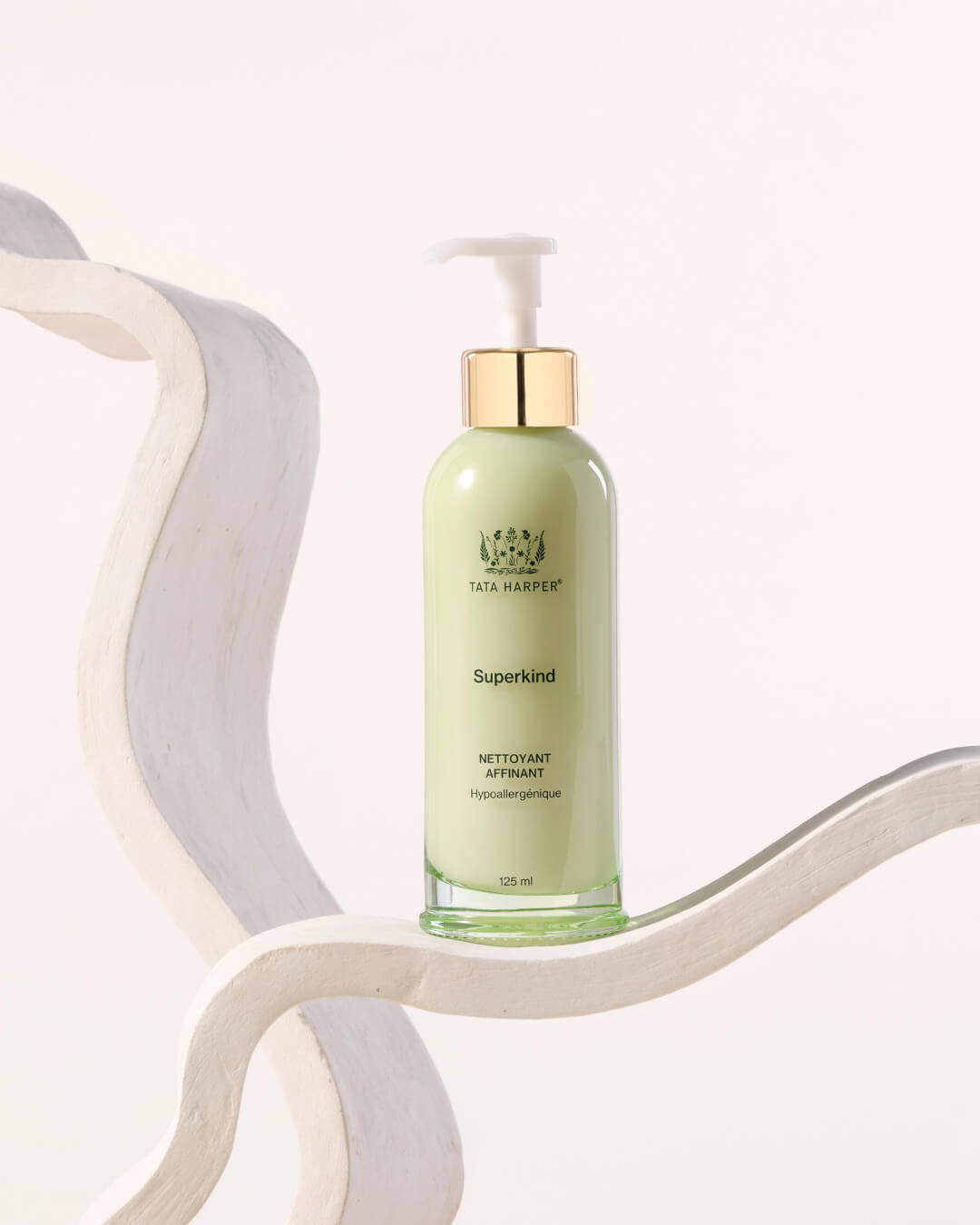 The Refining Cleanser
What is it? An ultra-gentle exfoliating cleanser that gently removes impurities and refines skin texture with no irritations.
A review: "I was already a fan of the Regenerating Cleanser from the same brand but couldn't use it every day due to its small grains and my reactive skin, this one is exfoliating but gentler so I can finally use it every other night after removing my makeup with the Nourishing Oil Cleanser." ;-)  Jessica
The Softening Cleanser
What is it? A cleansing cream that pampers sensitive skin while gently removing impurities and pollution. 
A review: "Usually recalcitrant to cleansing milks, I must admit that I really liked this one because it is very light, non-fat and super fresh. A perfect balance between freshness and comfort! And a real pleasure for my redness, which it limited well." Pauline
The Bio-Barrier Serum, Anti-ageing serum for sensitive skin
What is it? A serum that offers intensive anti-ageing protection to the most reactive skin. It calms and strengthens the skin barrier for soothed skin, smoothed features and a healthy glow.
A review: "The serum that has become a must-have in my bathroom! It soothes, plumps and smoothes my fine lines in no time. A good point for its formula without essential oils which tend to give me little pimples!" Chloé
The Fortifying Moisturizer 
What is it? A protective moisturising cream that soothes and softens sensitive skin while strengthening its defences against aggressions. 
A review: "I have very sensitive skin with occasional bouts of rosacea... With the Fortifying Moisturiser, my skin is well hydrated, plumpy, as if strengthened and the redness is gone! " Marion 
The Radiance Mask
What is it? The mask is based on prebiotics that boosts the radiance of reactive skin, moisturises and strengthens its defences without ever irritating it. 
A review: "I'm particularly in love with this version, which is free of essential oils and perfume, and which I leave on for 30 minutes (or more) in a thick layer. I love its creamy gel texture that is full of water, my skin drinks it all up, it is fresh, very moisturised and plumped up. A real rejuvenating treatment, to be used once or twice a week ;) " Fanny
The Superkind selection :