Beauty Posts
Post-summer blemishes: meet routines that actually work
Upon back-to-school season, you are either part of the team who comes back from holidays with an overall summer glow and a photoshopped skin or be part of the unlucky whose skin faces a different reality. Uneven skin texture, blemishes and small inflammations… Discover our post-summer routine for spotless complexion.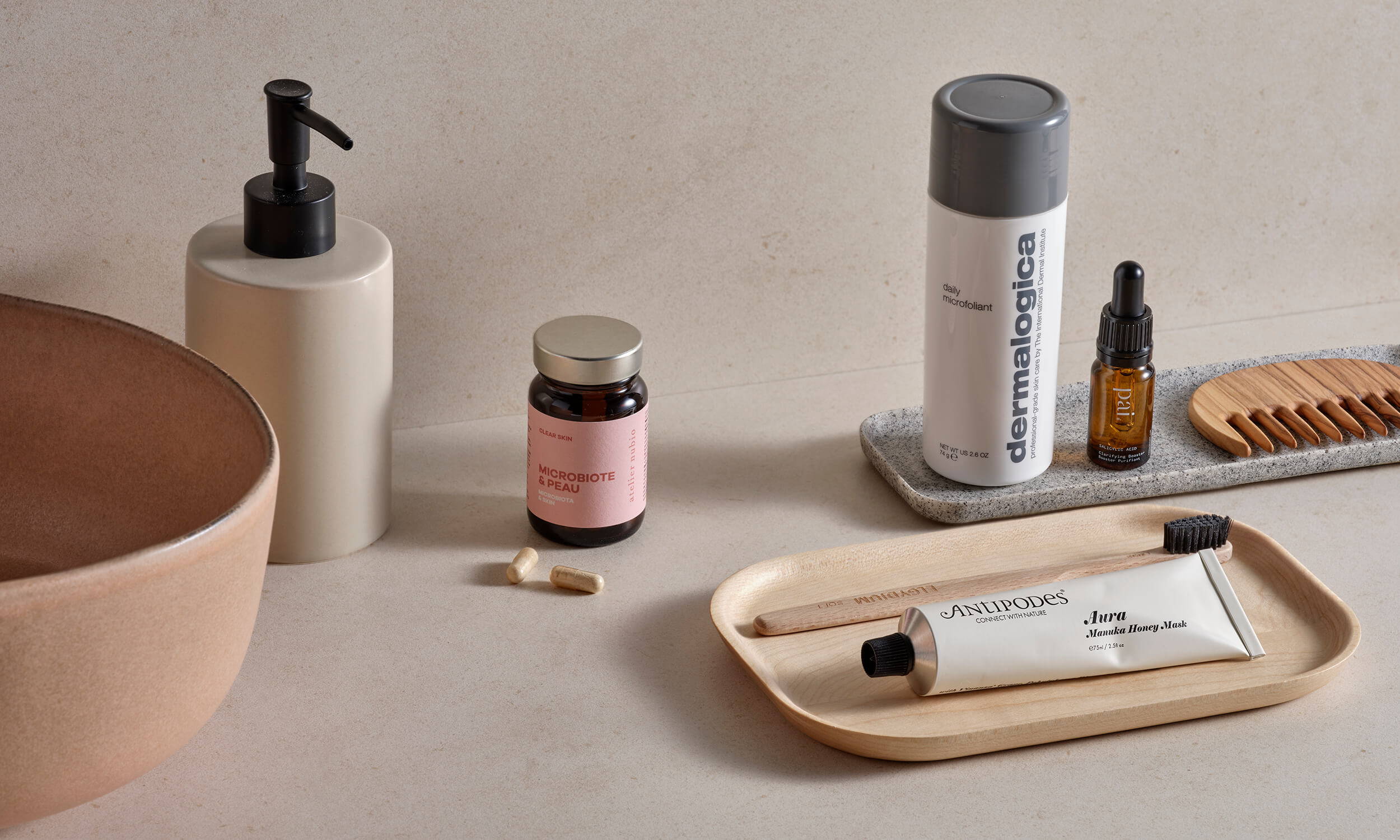 Why do blemishes emerge after summer?
As days get longer, brighter, sunnier, the skin thickens to protect itself from summer effects : UV rays. Therefore the skin accumulates sebum and dead cells under its stratum corneum. Under this corneum, bacteria flourish and the skin has to produce even more sebum which creates inflammation… Once vacations are over and skin returns to its normal thickness, it's time for blemishes and microcystins (the ones who impact the texture of your skin) to have a vacation of their own on your face. Adding the stress of getting back to work, and you're in for a pimples ride…
The fail-proof anti-blemish routine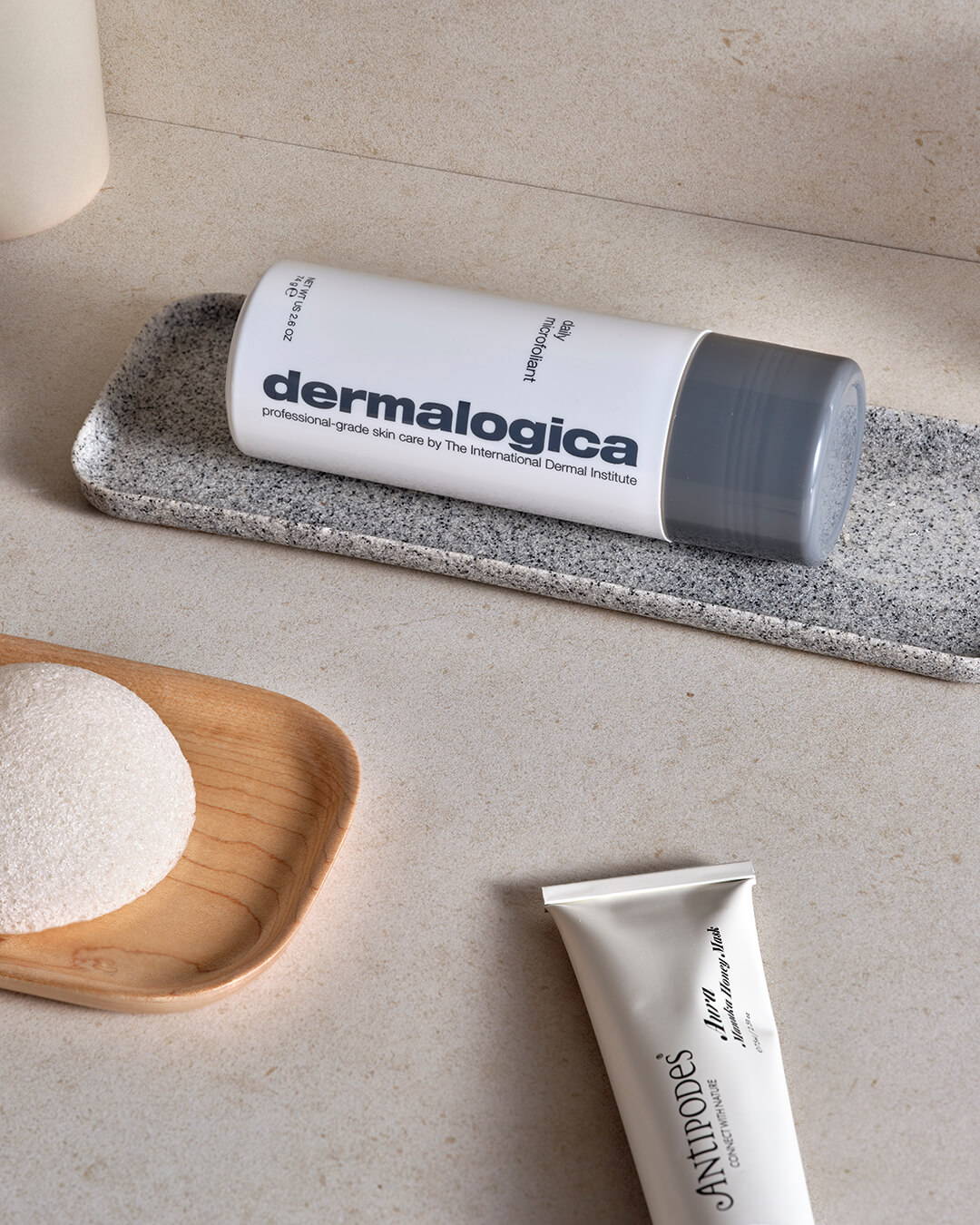 The exfoliation saviour:
To protect your skin from accumulating dead cells and your skin renewal process from slowing down, exfoliation is your best ally! Once to twice a week, apply Dermalogica Daily Microfoliant on clean skin. This cult exfoliant is the best-in-class treatment for clear complexion and smooth skin!
The powerful anti-blemish serum:
Salicylic acid to purify and target blemishes and a thyme, pine essential oil and vitamin B3 complex to regulate sebum production… Dermalogica Age Bright Clearing Serum is your fighter if you're looking to prevent and treat residual marks left by pimples and retrieve clear complexion.
The final step to your back-to-school routine? A lightweight moisturising cream to hydrate without clogging your pores such as Dermalogica Active Moist. This hydrating fluid targets shine and avoids inflammation while leaving skin smooth and soft!
The resurfacing routine for a post-summer glow
Prone to scars and post-inflammatory marks? We have the skin-perfecting treatment for a clear complexion! Meet Sunday Riley Good Genes Glycolic Acid Serum. Cult-favourite night serum is a true gem enriched with glycolic acid and "beautiful skin" ingredients, to reduce imperfections, plump and smooth, while still boosting skin radiance. To follow your night (and day) routine, let us introduce you to Sunday Riley CEO After Glow Brightening Vitamin C Cream. Just like a vitamin-packed smoothie, this moisturising cream protects the skin and tightens the pores while fighting damage caused by sun exposure, thanks to its powerful antioxidant action.
The soothing alternative in case of sensitive skin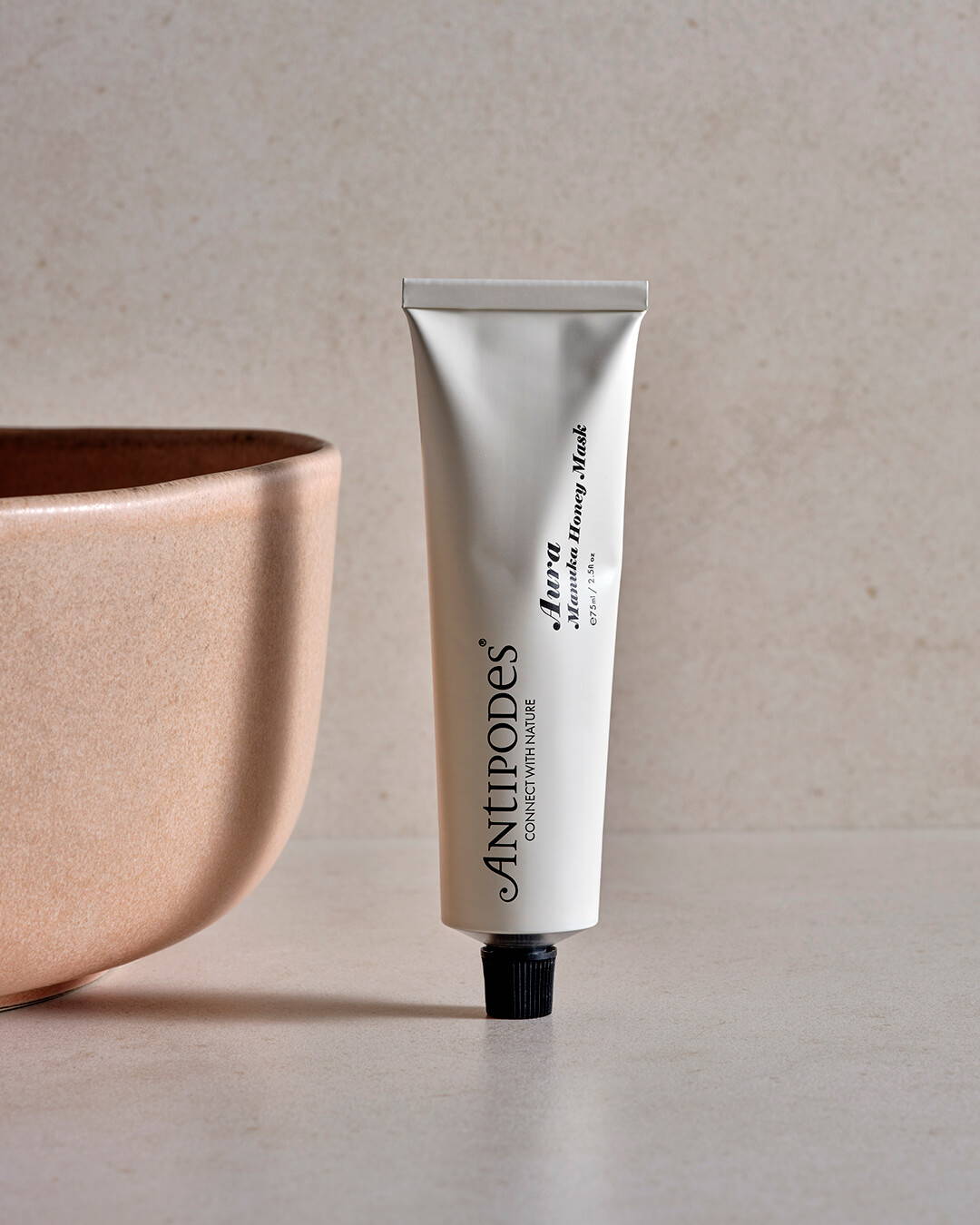 The hydrating purifying mask:
Antipodes Aura Manuka Honey Mask is pure softness in a bottle to fight blemishes, hydrate and plump. Once a week, leave it on your cleansed skin for 10 to 15 minutes before rinsing it off.
The cocooning balancing serum:
Used locally as a night serum, Pai Skincare All Becomes Clear Serum targets both causes and effects of persistent blemishes by helping accelerate the healing process while reducing shine without irritating the skin.
The anti-blemish booster serum:
Concentrated with 2% of salicylic acid, Pai Skincare Salicylic Acid Clarifying Booster is a soft but terrific ally to help reduce imperfection by eliminating dead cells that clog pores and tarnish the complexion.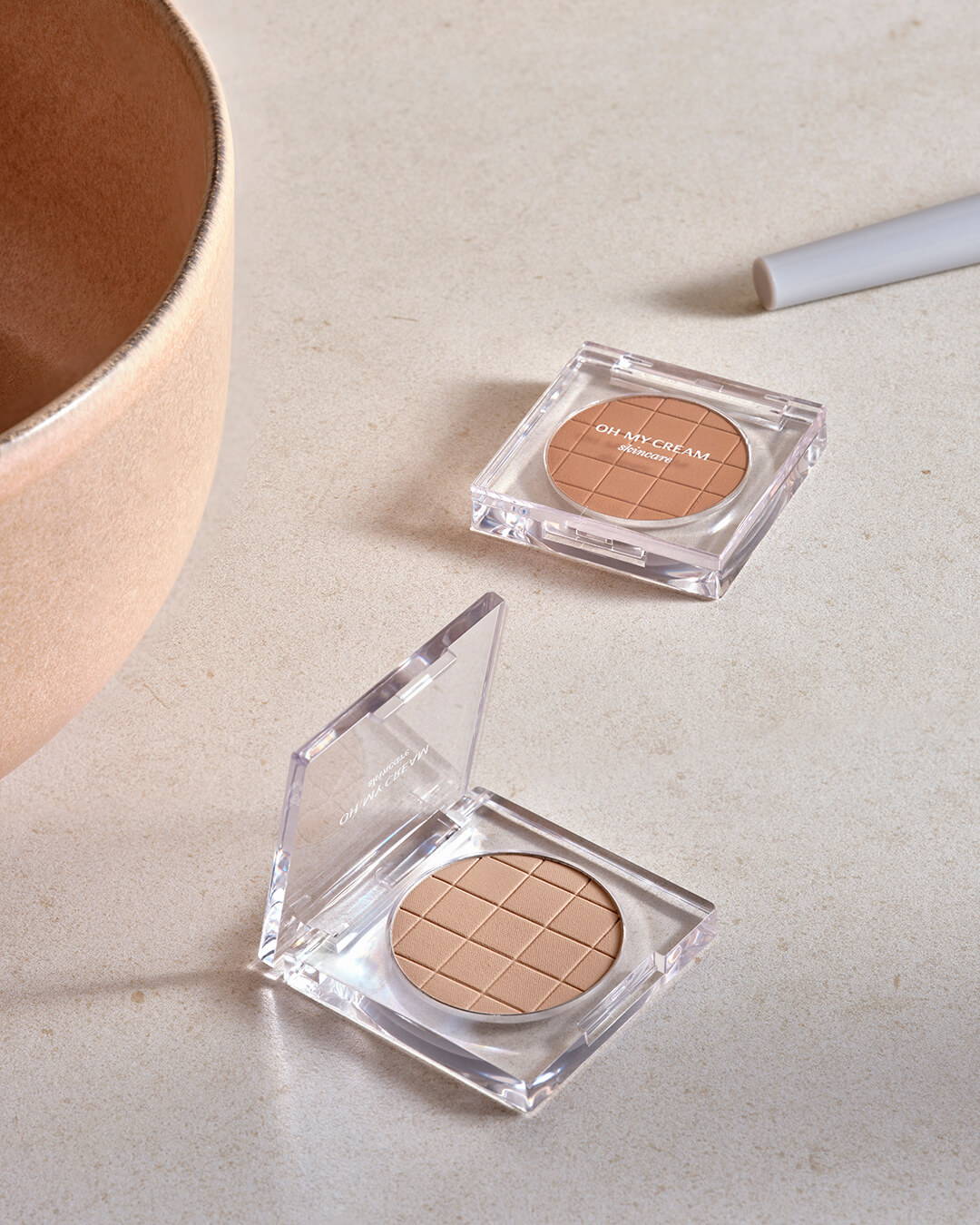 The concealing duo to make blemishes disappear
Sometimes you need a bit more than 48 hours to see the effects of even the most effective routine, clean makeup might therefore be the best solution to cover up your blemishes. Our tip to make your pimples go away in just a few brush strokes?
Start by applying a few touches of Oh My Cream Skincare Concealer on your blemishes, and leave it on for a few minutes before blending. This will allow your makeup to last longer. To unify your complexion, reduce shine and ensure a long-lasting result, apply Oh My Cream Skincare Mineral Powder Foundation SPF20 by dabbing into the zone with your Complexion Brush.
All year-long tips for a blemish-free complexion
Find the suitable SPF to protect your skin from post-inflammatory mask: combining the effects of a hydrating treatment, sunscreen protection and a tinted serum, Odacité Mineral Drops Tinted Sunscreen SPF50 is the 100% mineral sunscreen that will make you forget you're wearing sun protection!

The right supplement: enriched in probiotics chosen for their ability to balance the intestinal microbial flora which, when unbalanced, can be responsible for skin inflammation, Atelier Nubio Microbiome & Skin is the supplement with bluffing efficiency you might want to add to your routine!

The game-changing beauty tool: while LEDs are well known for their effectiveness on blemishes, there's no need to book an appointment with your dermatologist when you can have your own 15 minutes of LEDs from the comfort of your home with Solaris How To Glow Led Mask. Start with a few minutes of blue LED light to help treat blemishes and regulate sebum production, and follow up with a few minutes of orange LED light to help reduce rednesses for a unify and radiant complexion.
The anti-blemish selection