Beauty Posts
The day-to-night routine to make dark spots and hyperpigmentation fade away
Meet the consequences of days spent under the sun… At the end of summer, skin loses its summery glow, dark spots seem set to be more and more visible. To reduce their appearance, discover our day-to-night routine and miracle treatments to fade hyperpigmentation away!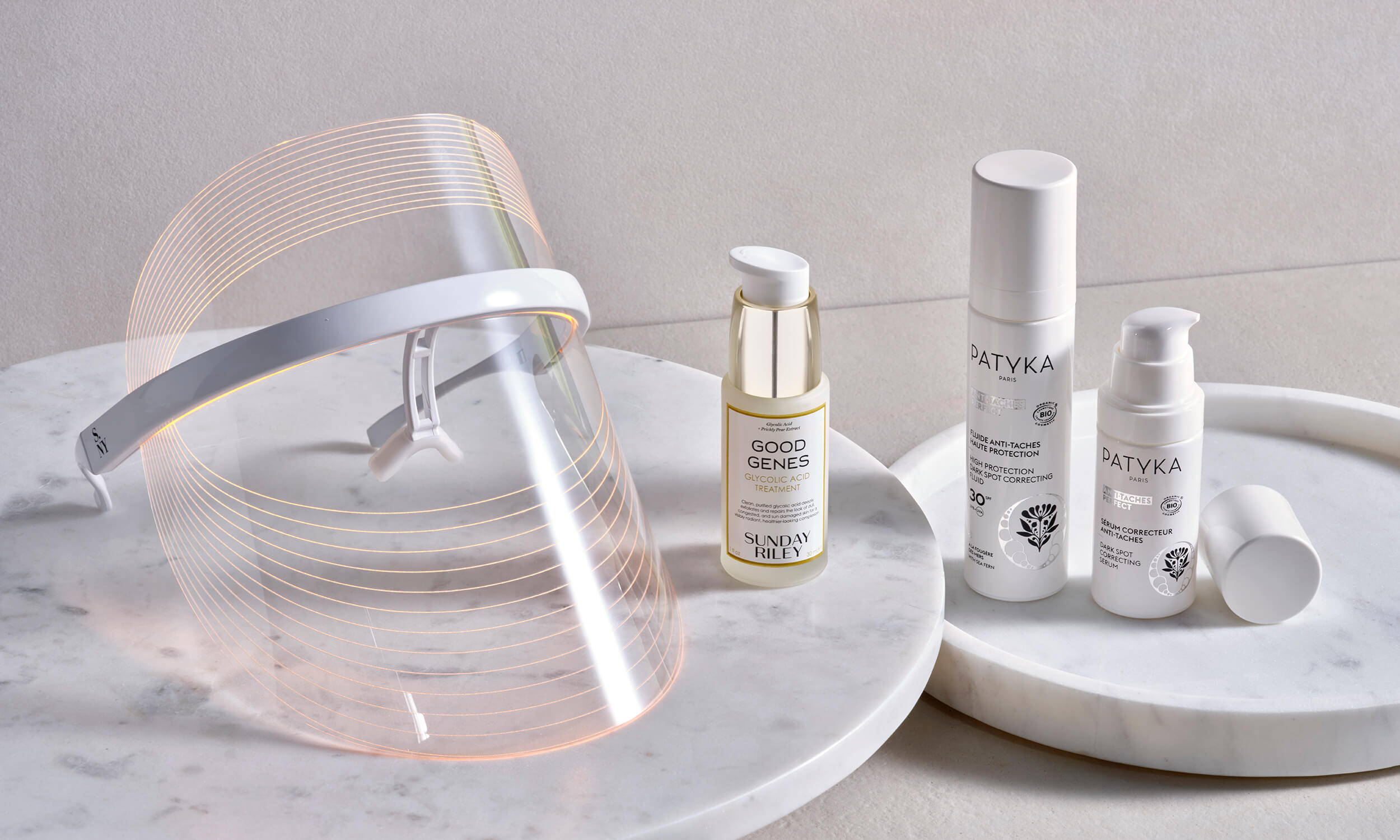 Why do dark spots and hyperpigmentation appear?
Nature is quite well-done: to protect itself from UV rays, the skin has melanocytes, which produce melanin that determines the colour of our skin. However, when we're tanning and therefore a bit too exposed to the sun, melanocytes have a tendency to go over the edge and produce way more melanin pigments… Inevitably, giving birth to dark spots!
However, if summer can increase the risk of hyperpigmentation, there is a chance of predisposition to dark spots. Indeed, some skin needs to be even more careful from the start of summer as some medication (such as birth control pills), hormonal changes or darker tones can increase the chance of developing dark spots.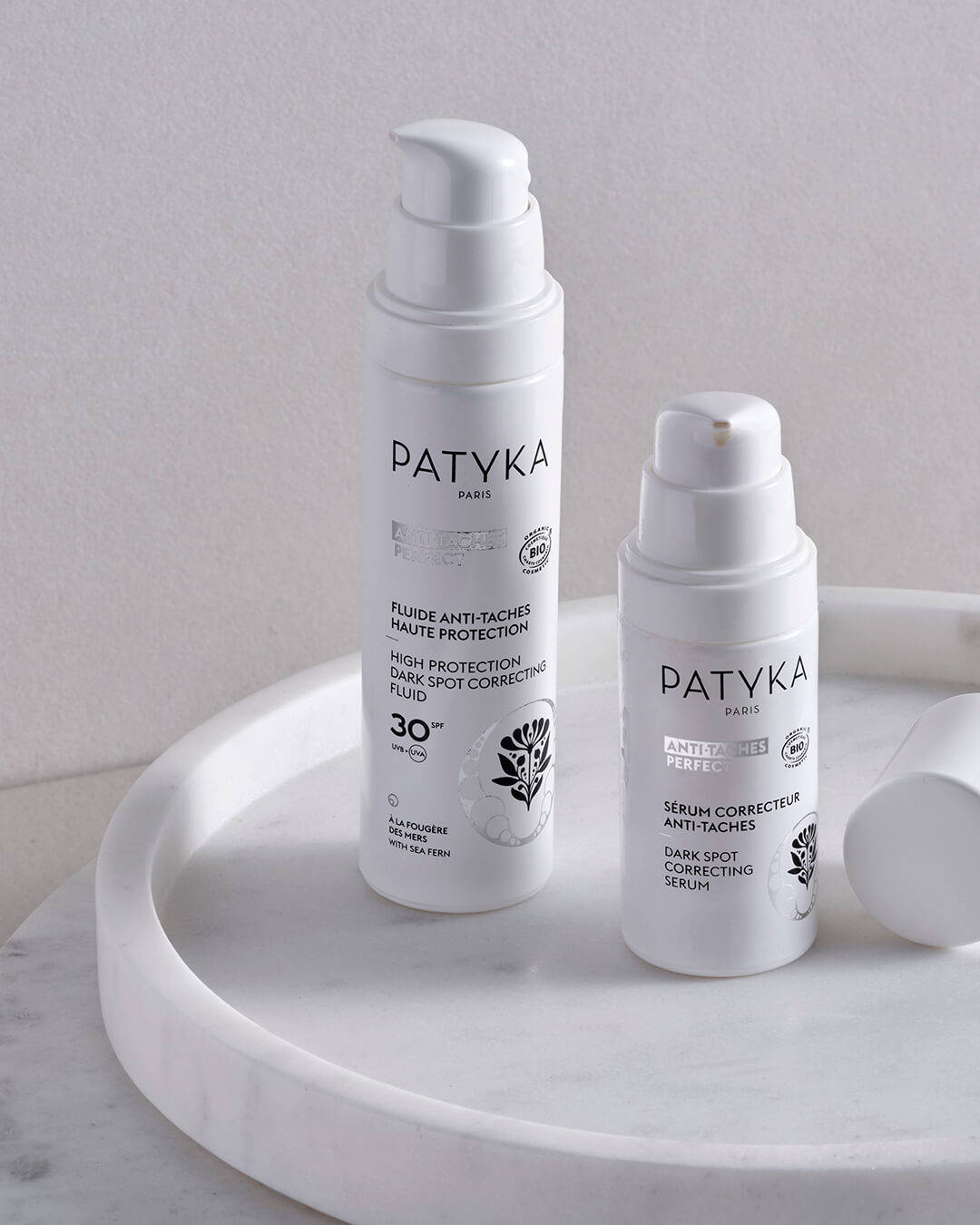 7:15 a.m - Protect with your anti-dark spots duo
In the morning, to avoid the Dalmatian effect, you might want to switch to a serum enriched with antioxidants and a moisturiser with an SPF to protect your skin from dark spots. Our cult-favourite duo? Patyka Dark Spot Correcting Serum and Anti-Spot Fluid High Protection SPF30.
Start your morning routine with a few pumps of the Dark Spot Correcting Serum to avoid new dark spots and fade old ones. Next, with its formula enriched in powerful antioxidants, the Anti-Spot Fluid High Protection SPF30 helps reduce the size and intensity of dark spots while diminishing damage caused by UV rays.
Is it a dark spot or a mole?
Wondering how to identify a dark spot? A dark spot is often lighter than a mole and doesn't necessarily have this round shape. Its size might be different from one dark spot to another: from the size of a sand grain to a dime or even larger!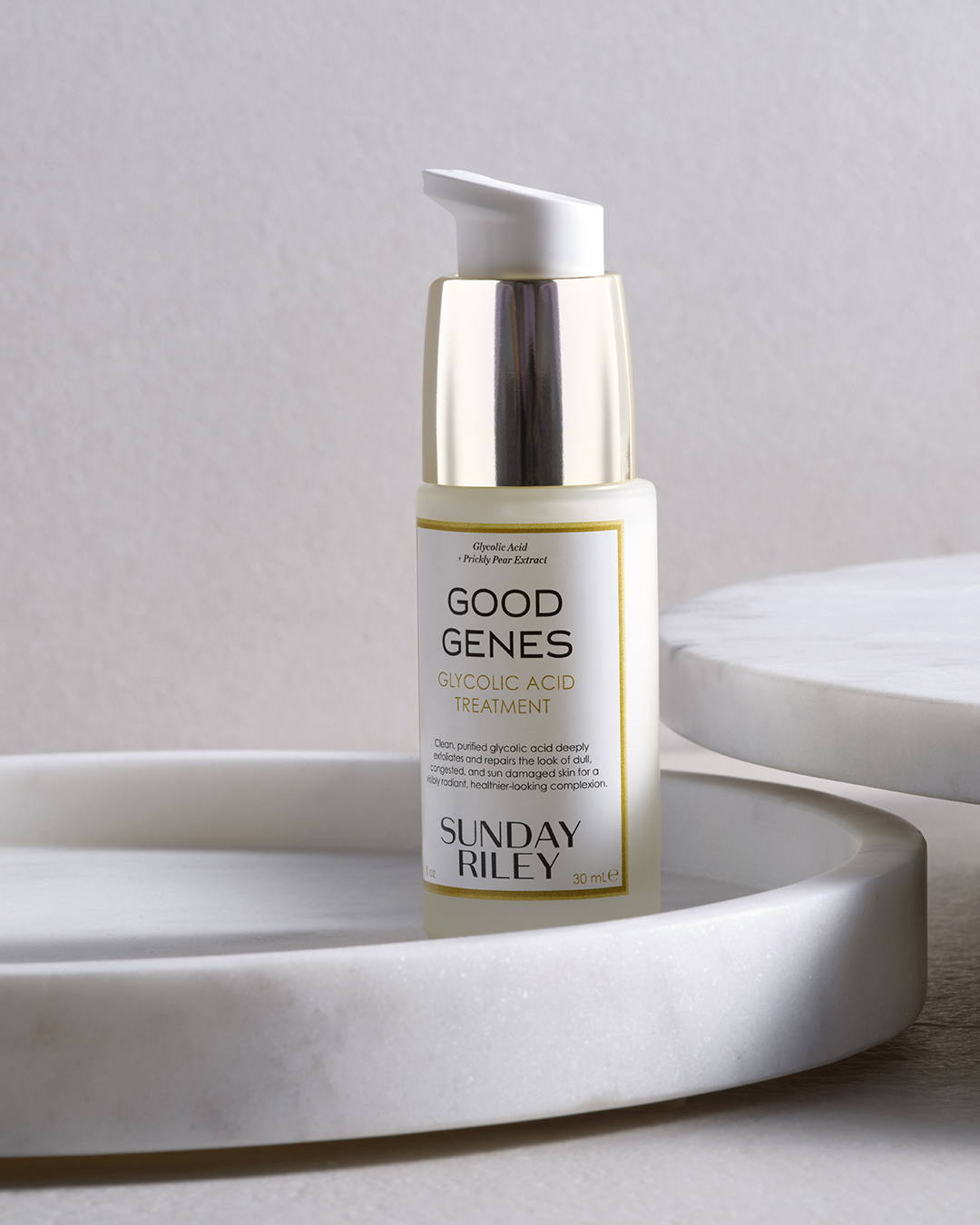 8:45 p.m - Exfoliate with the cult night serum
At night, leave it to Sunday Riley Good Genes Glycolic Acid Serum to work its magic while you sleep! Thanks to its formula enriched in glycolic acid, this nighttime cult serum works its way deep down in the pores to exfoliate, tighten and reduce hyperpigmentation, while evening out complexion. Moreover, its liquorice extracts lighten dark spots! The ally for luminous skin upon waking up.
The weekly skincare tips:
Scrub: Once to twice a week, swap your Sunday Riley Good Genes for Dermalogica Daily Microfoliant. Thanks to the rice bran powder in its formula, it refines the skin's texture while leaving the skin smooth and soft.

Turn to technology: Thanks to its green LED light, Solaris How to Glow Led Mask helps fight dark spots, while orange LED light acts on skin radiance.

Supplement your skin: With its hyaluronic acid and antioxidant-rich formula, Atelier Nubio We Want a Radiance Booster hydrates deeply and protects skin glow for a long-lasting luminous complexion.
The anti-dark spots selection