oh my cream backstages
Our founder Juliette Levy unveils her favourite Oh My Cream memories
Oh My Cream is celebrating its 10th anniversary! And who better than Juliette Levy, our founder, to look back on these 10 lovely years and share her best memories as well as her well-kept secrets?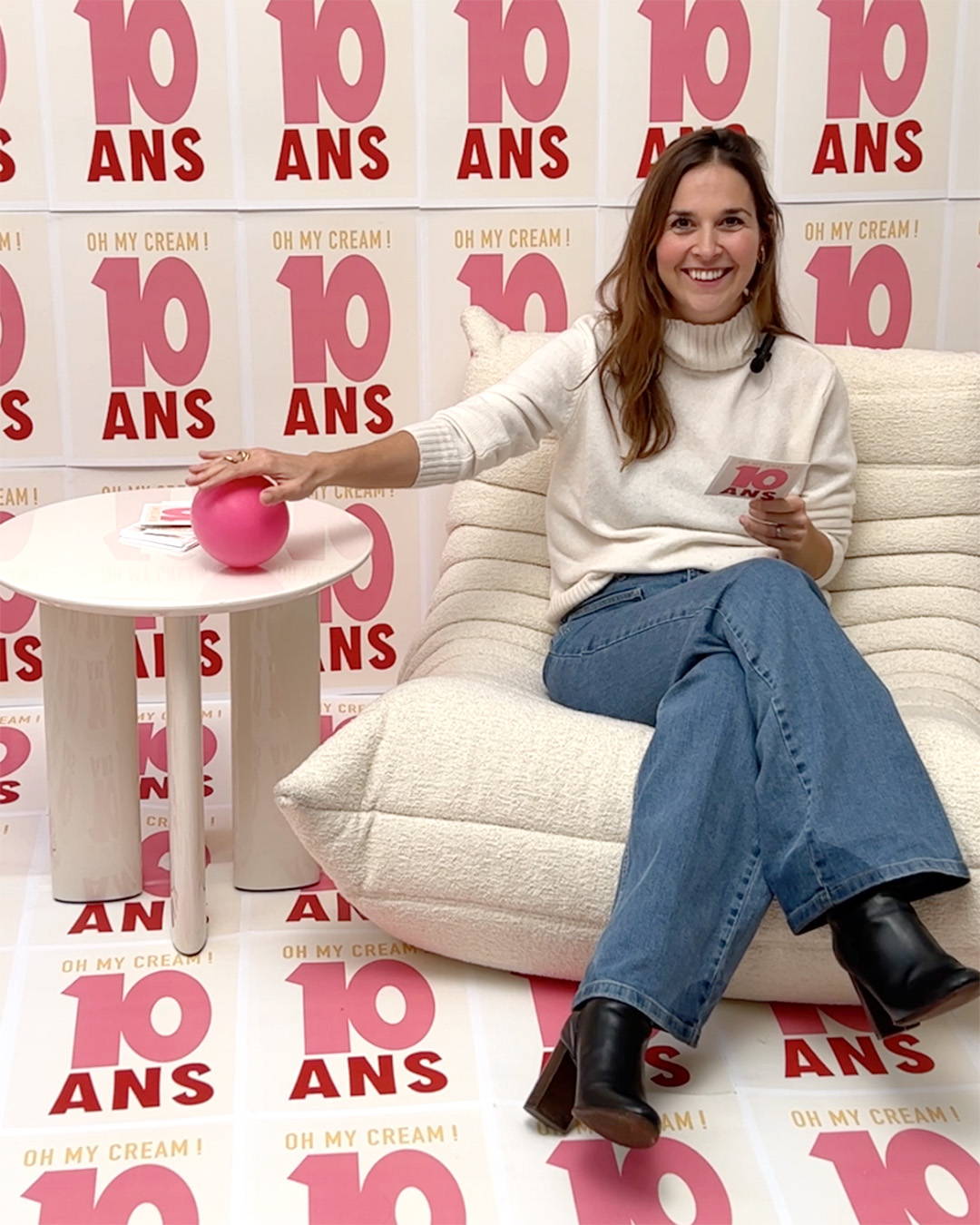 What is your first memory at Oh My Cream? 
"The first day I finally decided to take the plunge, I settled in an office that was lent to me. I bought a brand new computer, because I didn't have any, and I started to cry because I had no idea where to start."
What about the creation of Oh My Cream? 
"There are many but I think the one that impacted me the most is when we opened the first store rue de Tournon at Saint Sulpice, Paris. We had set up the store all night long with Marion and Fleur, and then Jeanne, a journalist from Elle wrote to me saying « It's all good I found a small spot in Elle's news page. I need a picture, I don't care, you can take a selfie with your iPhone, you can do whatever you want but I need it. » I had the worst face since we stayed up all night but it's my favourite memory. "
Do you remember the first product you ever recommended to a customer in our store rue de Tournon?
Not at all, but I could tell you who was our first customer... It was my mother.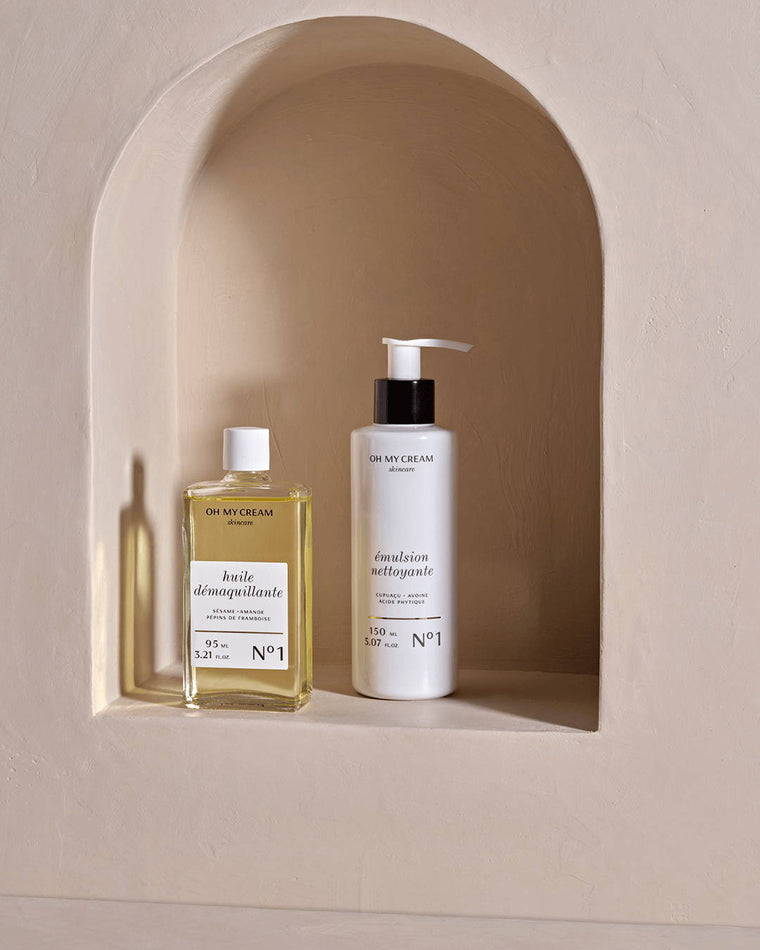 What is your best memory from the creation of Oh My Cream Skincare?
"I think it's the Launch Party. We had been working on the products for two years and we did an event in stores. I remember all these people saying that products were great, smelled amazing and were beautiful, while we were grappling with impostor syndrome. I had fulfilled one of my childhood dreams. I told myself I was going to create products I dreamed about but deep down I thought no one was going to like it. I found it pretty crazy. "
Complete this sentence, Oh My Cream Skincare for me is…
In 10 years, there were also a lot of launches, which one impressed you the most?
"I was very proud to be the first one to launch Tata Harper in France 10 years ago. And I'm very truthful, the launch that took my breath away was the Violette_FR launch that truly exceeded everything we had imagined. There were moms at the exit of my son's school who would tell me I went and bought Violette_FR Yeux Paint Twinkling Liquid Eyeshadow, I love it. "
2023 was also the London opening year. Are you team Notting Hill or Chelsea? 
"I think I'm team Notting Hill, I love this neighbourhood. I fell in love. Talking about London, I always find an excuse to stop at the James Perse store that is right in front of our shop in Notting Hill when I'm there. The least we can say is that Paris/London trips were quite frequent this year, I often went with Fanny, our Communication Director, and every time we went we had a small ritual. There's a small shop called Daylesford Organic where we get soups, broths and bone broths and we love it."
2024 looks to be just as eventful. Is there a special highlight you are particularly looking forward to? Valentine's Day for example? 
So this one is a private joke because everyone knows I hate Valentine's Day and the Communication Team girls are forcing me to talk about Valentine's Day next year. I find it horrible. 
Is there a brand you dream about having at Oh My Cream for the past 10 years? 
"Well, honestly, I think, for some, it's wear and tear, but we all had them and I couldn't be more proud. "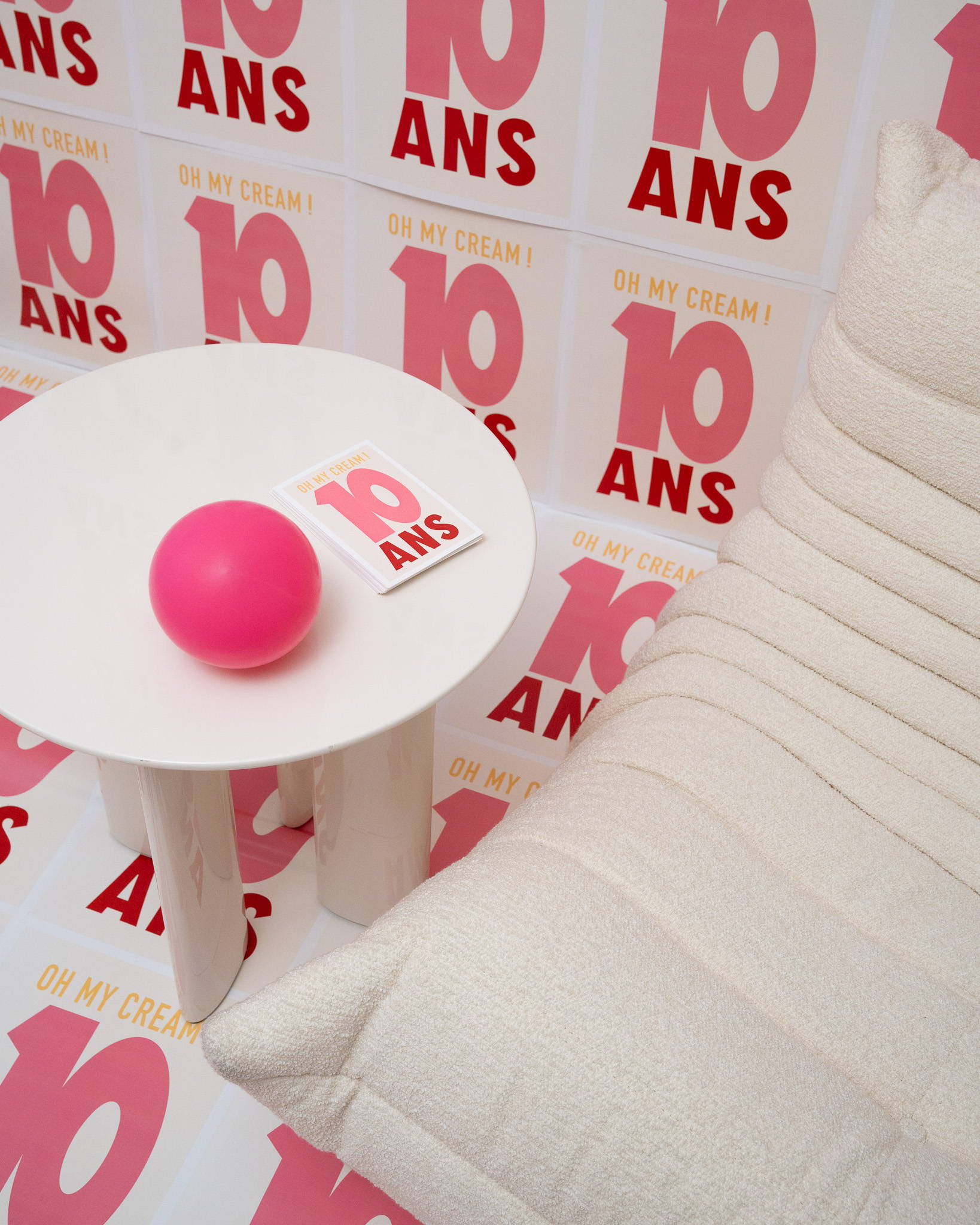 After 10 years of Oh My Cream, what are you the most proud of?
"Of my rockstars team. I take a lot of pleasure in walking into the office on Mondays' mornings, when I think about seeing the team of girls, who are all wonder women to whom you can talk about everything and with whom we share so much, from women's topics to mom's topics. Honestly, it's great. I love it. "
Discover 10 years Anniversary Vanity, a (very) limited edition with its 13 clean and cult gems  to celebrate Oh My Cream's 10th anniversary.