beauty posts
10 dazzling gift ideas for the Holiday season
Under the Christmas tree, these gifts promise to dazzle many. To offer or simply to treat yourself, we reveal epic gifts ideas to fill with happiness the one you wish to spoil.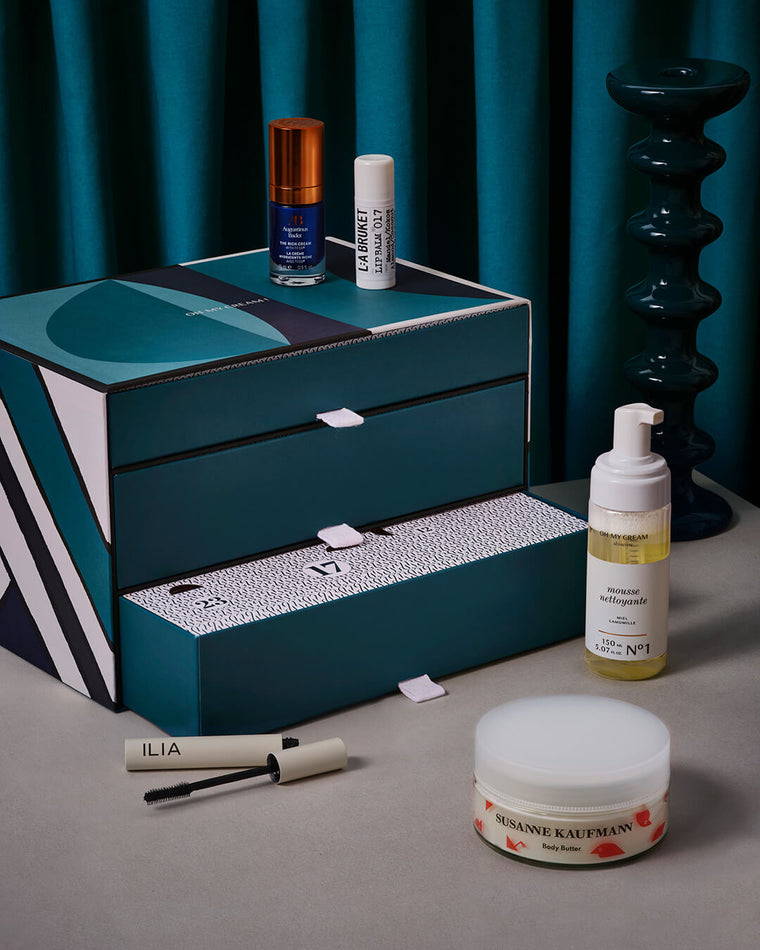 The Advent Calendar filled with 25 cult beauty finds
The gift that promises to truly delight and that you'd wish to keep for yourself this Christmas? Our Maison Sarah Lavoine x Oh My Cream Advent Calendar. An exceptional set and a true decorative item in the iconic blue, featuring 25 clean and cult favourites, including 11 full-size products. Iconic skincare, body care, hair care, and even makeup items for a total value of over £600.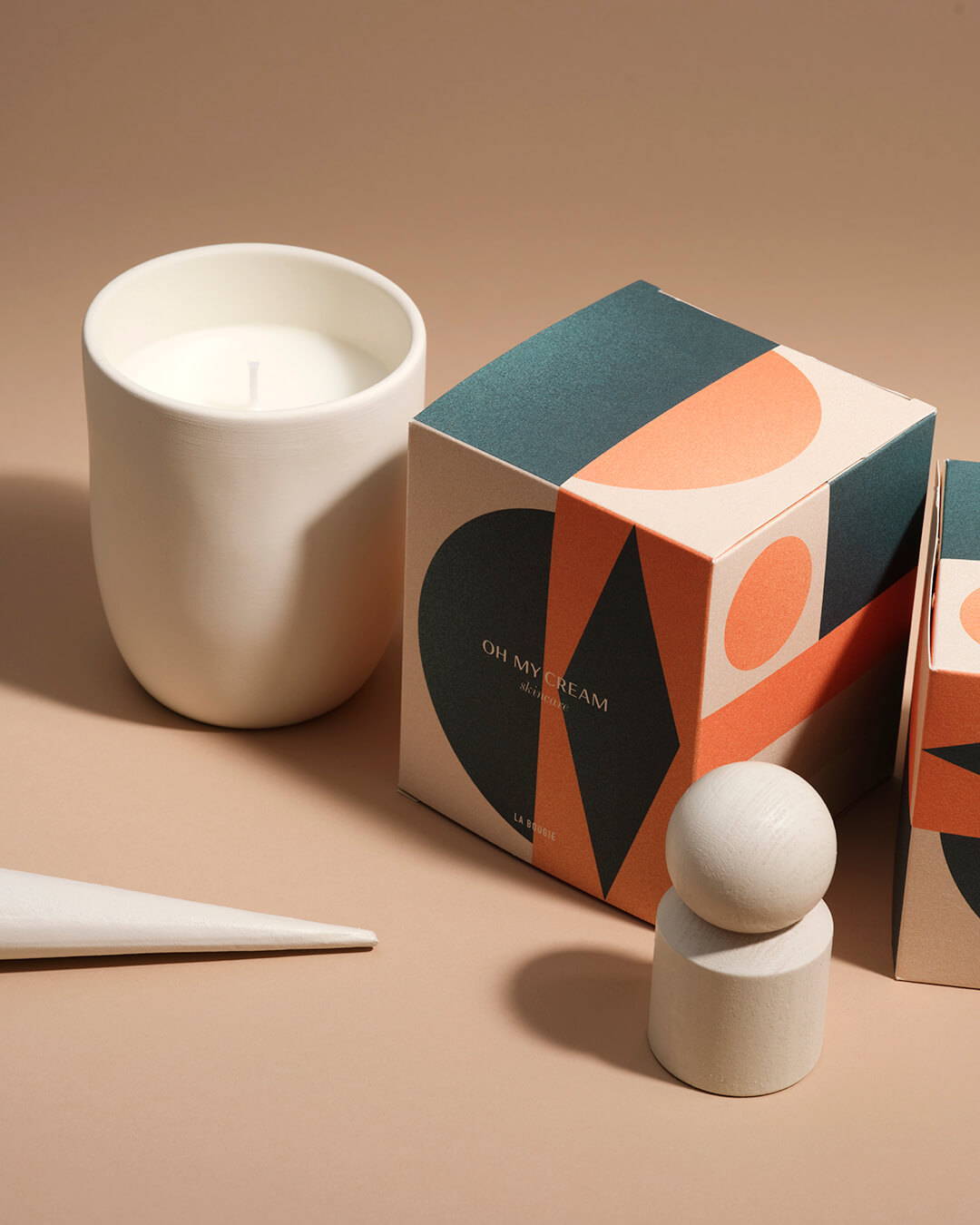 The heartwarming candle
With its spicy and woody fragrance, the Oh My Cream Skincare Candle is the perfect gift to warm up your home all winter (and even beyond). A sweet gesture in a beautiful ceramic pot, blending top notes of bergamot and pink pepper, cedarwood at the heart, and a mix of amber, patchouli, and labdanum at the base.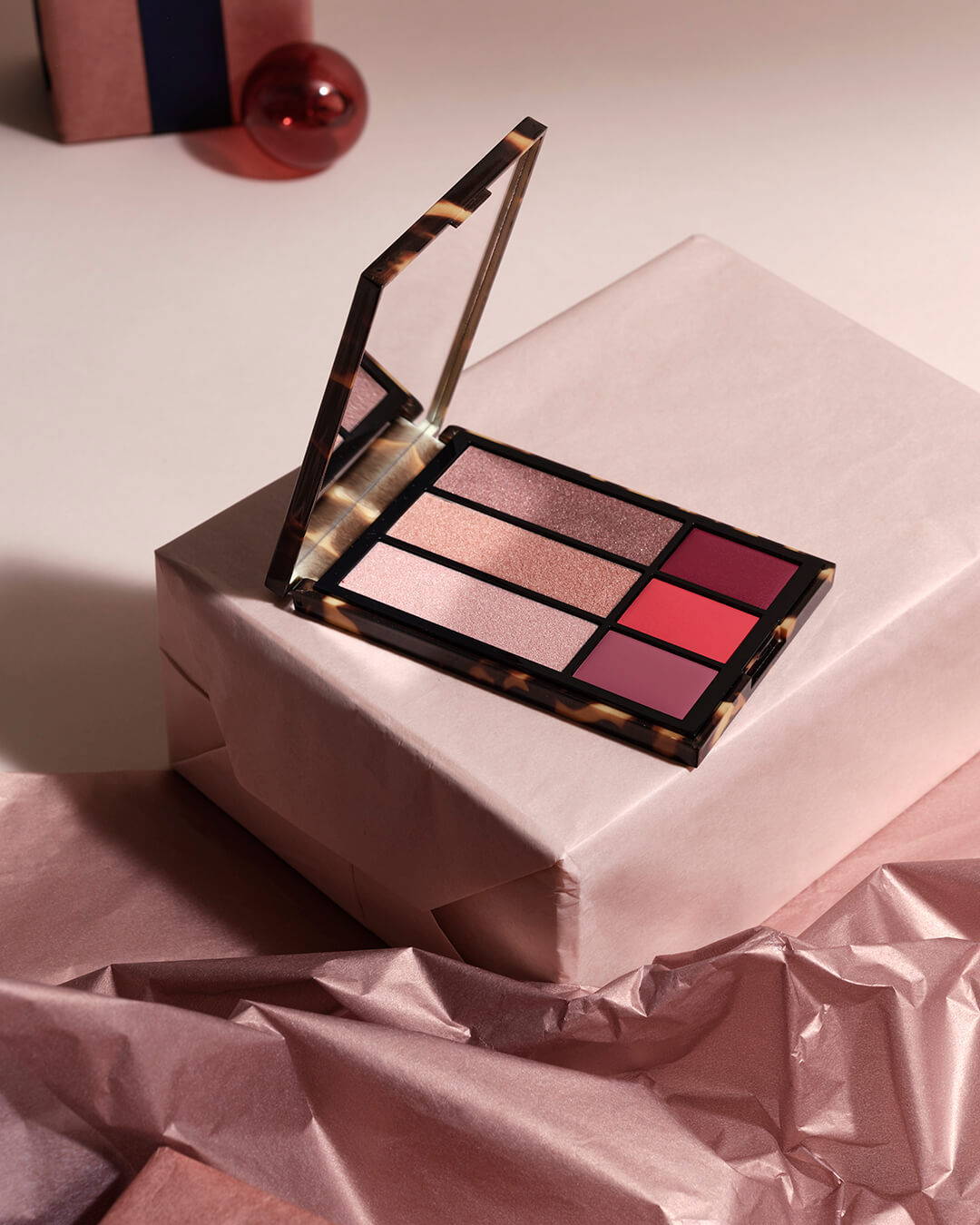 The multi-purpose palette
With its beautiful golden case and cream eyeshadows that melt onto the skin, the Les Filles en Rouje Blush Highlighters Palette is a gift that will delight makeup enthusiasts. A palette that you'll love to keep in your handbag to quickly illuminate your cheeks, lips, and eyes.
The beauty tool to delight the accessory fan
Known for its smoothing and firming properties on the oval of the face, the gua sha is the ultimate and above all legitimate accessory to give the skin a glow. An original reference that we are offering in a high-tech version this Christmas to delight a beauty fan with Solaris It's LIT Led Gua Shua Facial Massager. This new generation gua sha combines vibration, heat and LEDs for plump, luminous and relaxed skin.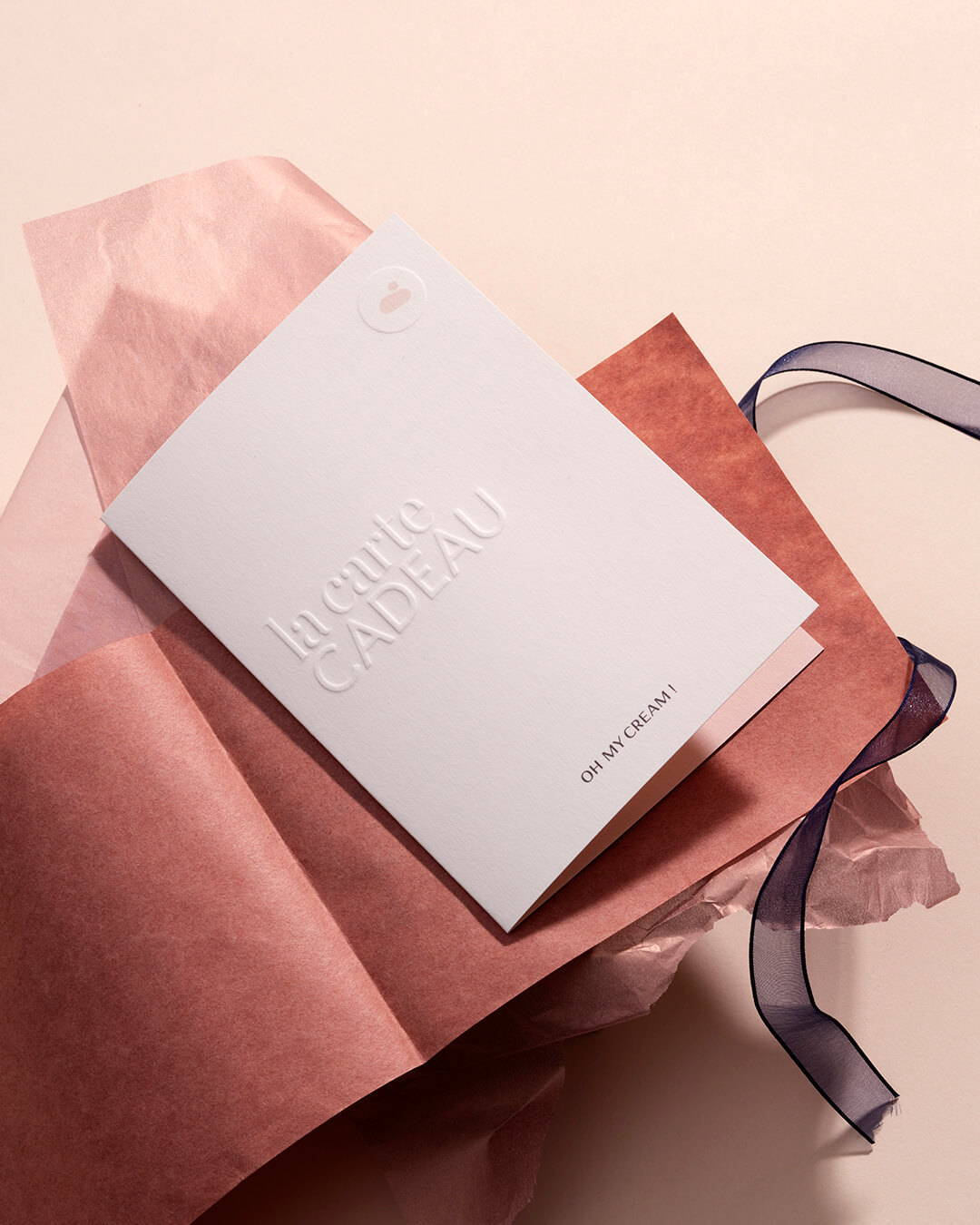 The gift card that (really) pleases you
It's a greeting card that promises to bring the most beautiful of smiles. Now, you just have to choose between a gift card with a specific amount or a spa gift card* to delight your loved ones.
Valid on our e-shop and in all our stores, the Oh My Cream Gift Card (from £30 to £150) is the perfect way to introduce your loved one to clean beauty products or indulge them in an exceptional spa treatment in one of our boutiques!
If you want to offer a truly memorable beauty experience, opt for the Tata Harper Facial Gift Card This personalised facial treatment, which combines sensory pleasure with effectiveness, will surely please all green beauty enthusiasts.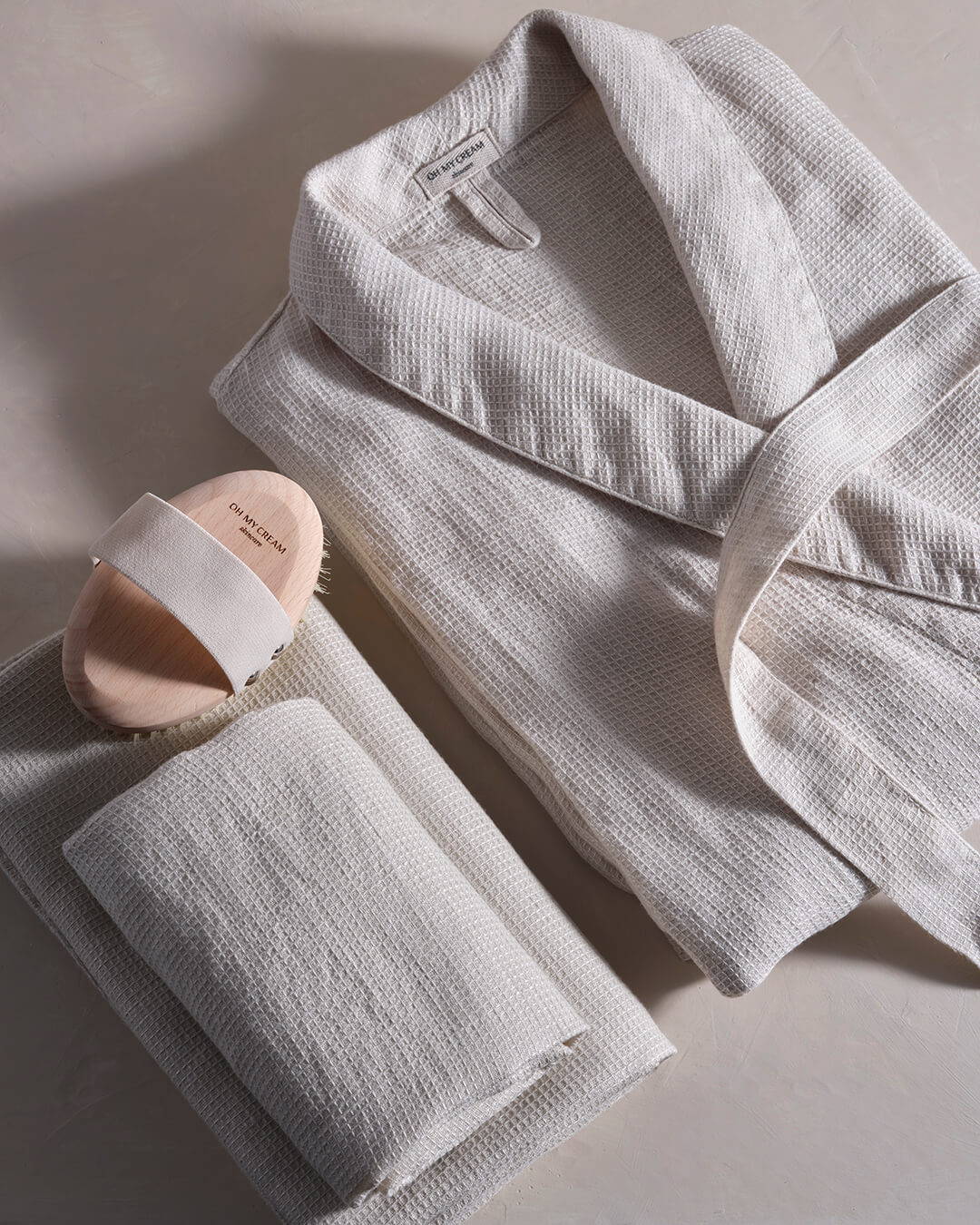 The universal and timeless trio
Ideal for your daily skincare routine or for a spa moment at home, our universal and timeless linen bath trio is the perfect gift, suitable for both men and women. Soft and better for the skin and hair, linen absorbs water faster and also dries much quicker than cotton! Our Oh My Cream Skincare  Bathrobe with its unisex cut envelops the body in its softness. And for a complete set, we love the Oh My Cream Skincare Bath Sheet and Towel, with its soft, supple and with a honeycomb pattern. 
The high tech skincare mask
For the high-tech fans and self-care enthusiast Solaris How to Glow Led Mask is the perfect gift! This  LED light therapy mask with red, blue, green and amber colours, was clinically proven to have a smoothing, anti-inflammatory, anti-spot and anti-blemish effect. The perfect accessory for a pamper night at home! 
The brush of a lifetime
The perfect beauty tool for soft and shiny hair. La Bonne Brosse N°01 Universal Hair Care Brush
has won over the heads of hair in the entire Oh My Cream team because of its transformative capabilities. Made with natural boar bristle fibres, it cares for the lengths, provides a deep and gentle scalp massage, and ensures the absence of static electricity.
Are you running low on ideas and still in need of inspiration? Our Gift Finder is here to assist you. In just a few questions, it helps you discover the perfect gift. And for finding an ultra-original gift idea, check out our guide to the 6 gifts set to put under the Christmas tree. 
*Our Gift Cards are sent in paper format and give you the option to write a personalised message to the fortunate recipient! They are valid for one year from the date of purchase.