beauty posts
Find the Pai Skincare booster made for your skin!
An espresso shot for your routine, and a boost for your skin! Discover Pai Skincare boosters; highly concentrated serums to customize according to your skin's needs and concerns. Are you looking for radiance, hydration, firmness, or a lasting solution to tackle imperfections? Find out which booster serum is right for you.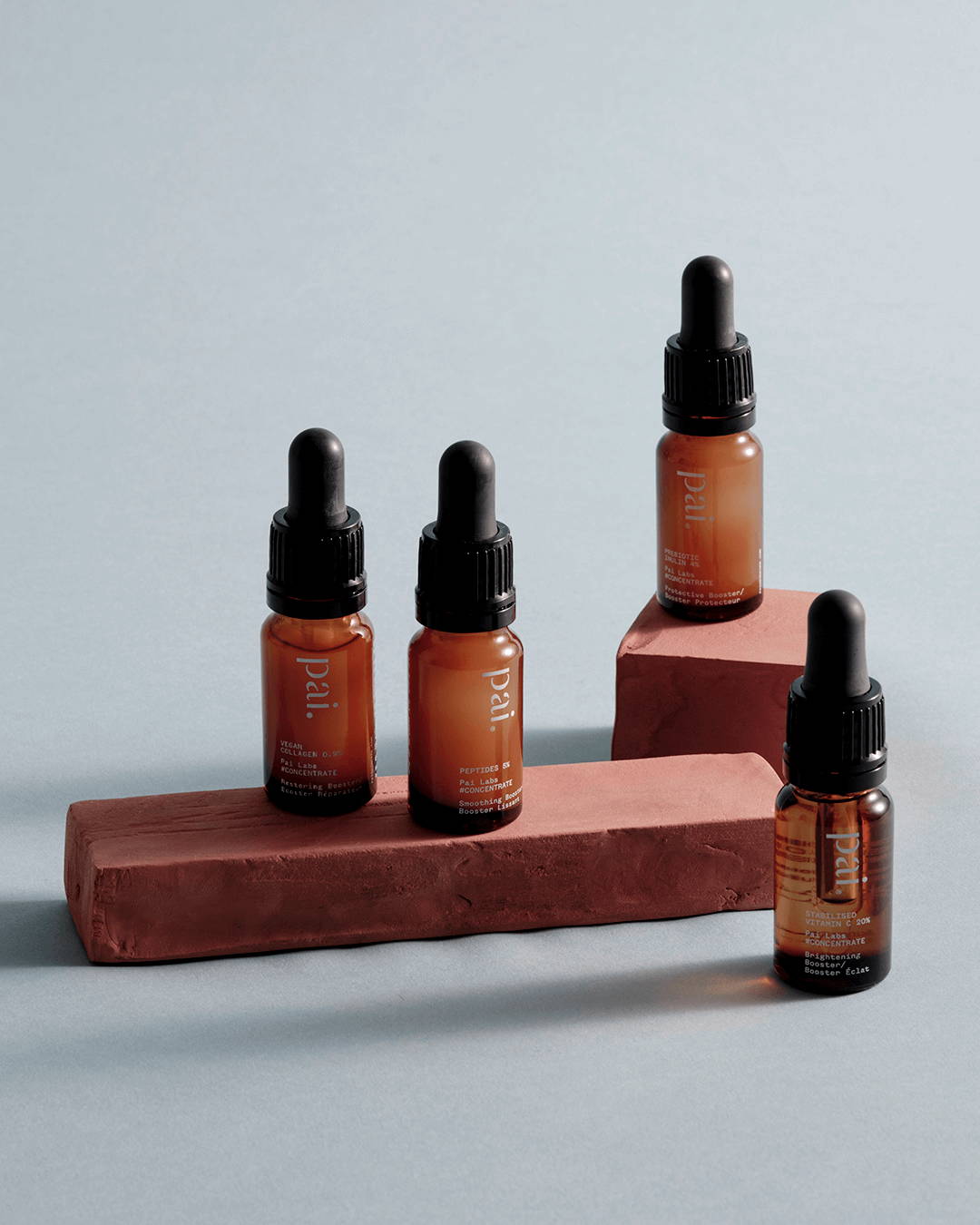 What are Pai Skincare's new boosters?
Ultra-performing natural serums to boost your skincare routine without taking up more time in the bathroom. Suited for sensitive skin, they're formulated with highly concentrated active ingredients to help meet your skin's needs without drying it out or causing irritations. Vitamin C, hyaluronic acid, salicylic acid or prebiotics… These customizable gems, tailored to your needs, promise to create a little revolution in your beauty routine! The only question is which one will be best suited for your skin and its concerns. 
How to use Pai Skincare boosters?
Designed as actual routine boosters, these highly concentrated serums can be customised according to your skin's needs and concerns. They can be used in several ways:
Mixed with your serum, moisturiser or face oil to boost your routine.

Applied on their own to enjoy the benefits of their active ingredients. 

Applied locally on specific areas of the face (on blemishes or around the eye).
I have dull skin and hyperpigmentation
The right booster for your skin: Pai Skincare Stabilised Vitamin C Brightening Booster
Like freshly pressed orange juice, this brightening and antioxidant serum acts as a radiance booster thanks to its formula rich in Vitamin C. Say goodbye to dull complexion, hyperpigmentation, and residual marks! Skin is glowing and protected against external aggressions. 
I want hydrated and comfortable skin
The right booster for your skin: Pai Skincare Hyaluronic Acid Hydrating Booster
Ideal for quenched skin in search of comfort, this serum, concentrated in hyaluronic acid, works in different layers of the skin to improve hydration and strengthen the skin barrier and hydrolipidic film. A hydrating booster that also helps to smooth fine lines and retain water in the tissues, leaving the skin plump, soft, and radiant.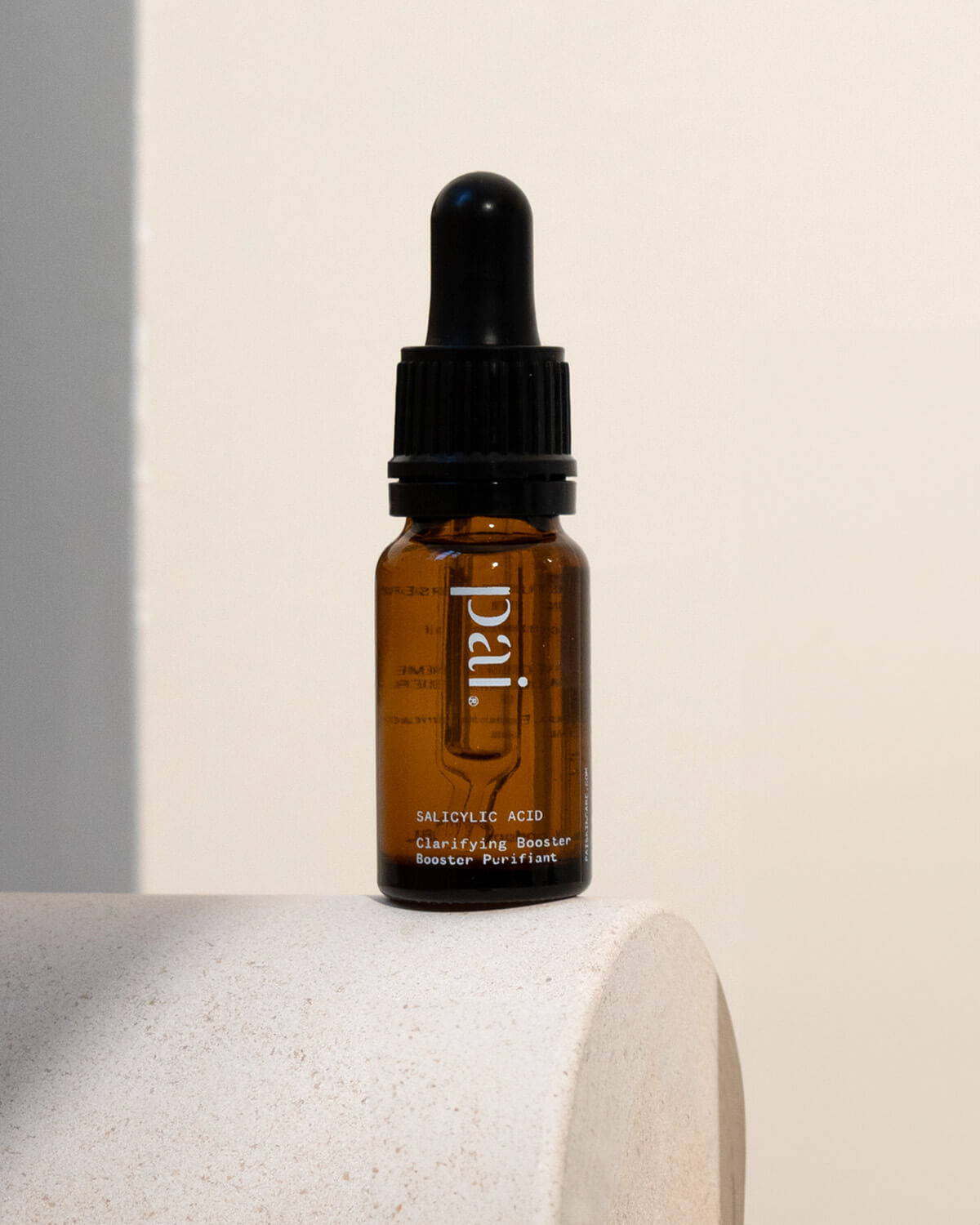 I have blemishes
The right booster for your skin: Pai Skincare Salicylic Acid Clarifying Booster
With its gentle yet effective formula against blemishes, this concentrated booster, concentrated in salicylic acid, is the ally of sensitive skin. It gently works to remove dead cells that clog pores and thus improve the appearance of the skin's surface while reducing imperfections and soothing inflammation.
Our tip? Apply it locally on blemishes or apply 1 to 2 drops in your serum or daily moisturiser. 
Don't forget to apply sunscreen at the very end of your skincare routine as the BHA in its formula can increase the sensitivity of your skin to the sun. 
I have sensitive skin
The right booster for your skin: Pai Skincare Inuline Prebiotics Protective Booster
The protecting serum shield for sensitive and sensitised skin! Concentrated in inulin, a plant-derived prebiotic with hydrating action, it helps reduce sensitivities and redness while strengthening the skin and rebalancing the skin's microbiome. 
I want to firm and repair
The right booster for your skin: Pai Skincare Retinal Anti-Ageing Booster
Enriched with retinol, a form of vitamin A better tolerated by sensitive skin, this serum works in the various layers of the skin to hydrate, firm, and plump the skin, visibly improving its repair and reducing the appearance of ageing signs.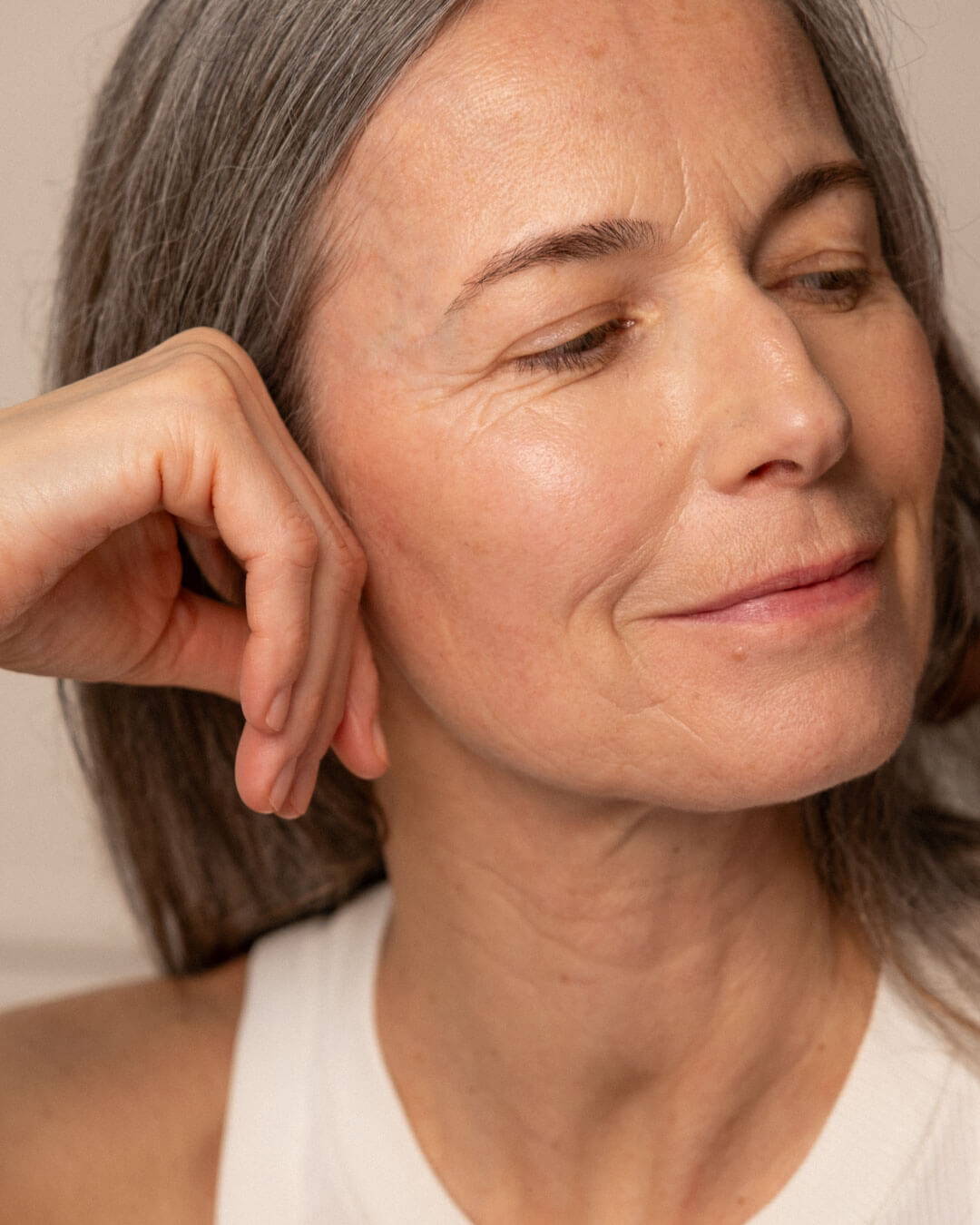 I have mature skin
The right booster for your skin: Pai Skincare Peptide Smoothing Booster 
Your better-ageing routine might not be complete if you haven't added this booster serum to it. Concentrated in peptides, it helps smooth, tighten, repair and reduce the appearance of fine lines and wrinkles, and stimulates collagen and elastin production, while improving the skin's hydration.
Our additional tip for a perfect anti-ageing combo? Add a few drops of this booster serum to Pai Skincare Salvation Jane Omega Rich Moisturiser, a moisturiser dedicated to mature skin.
I want to repair and plump
The right booster for your skin: Pai Skincare Collagen Restoring Booster 

This protective serum, concentrated with vegan and plant-based collagen, is the ally of dry and/or dehydrated skin in search of a cocoon of hydration. It works on the surface of the skin to strengthen the hydrolipidic film, revitalise, and improve hydration for soft, comfortable, and plump skin.
Our tip to fully enjoy its hydrating benefits? Apply it around your eye area to bring an immediate radiance effect to your eyes. 
Pai Skincare's booster serums
Do you still have a question or need help finding the right skincare routine for your skin? Write to us at hello@ohmycream.com. Our beauty experts can assist you. ;-)