beauty posts
Why you need to start taking Combeau Skin Supplement right now!
Flights and hotel rooms are booked, the suitcase is almost packed and the vacation mode is on! However, your skin is ready to take off just yet. The good news is you still have time to take care of it before enjoying cocktails on the beach with Combeau L'Essentiel Peau. Here are 3 reasons to start taking the most effective skin supplement right now!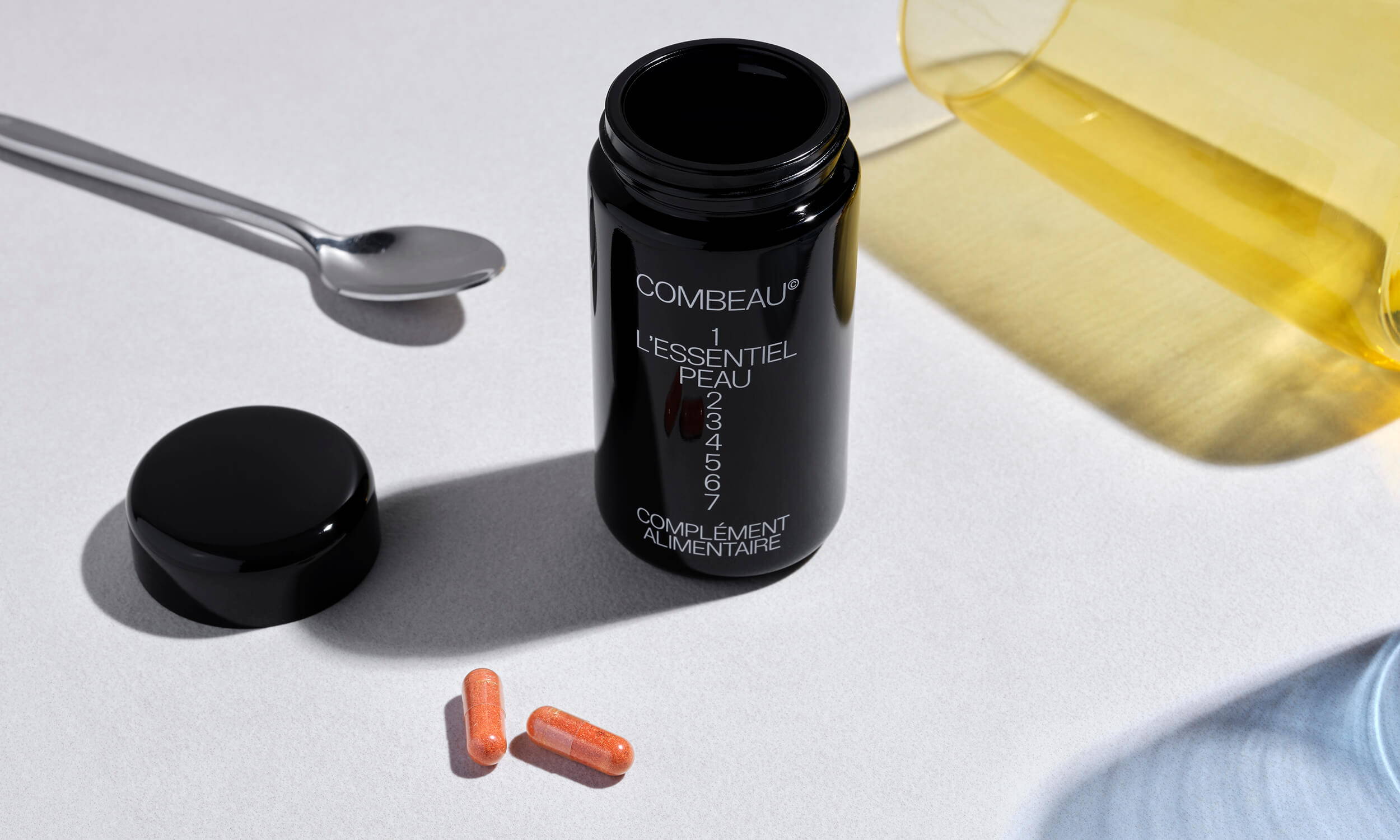 Before take-off
As Vogue said so well: "If you only had to choose one, it would be without a doubt this one!".  Because Combeau L'Essentiel Peau Skin Supplement is a true skincare ally for your skin thanks to its 7 patented ingredients that support the well functioning of your skin! And believe us when we say that you'll be truly happy to have it in your toiletry bag this summer! Before leaving, it is the right supplement to deeply hydrate your skin, boost collagen production, and protect it from daily environmental aggressions. A different kind of cocktail enriched in antioxidants to get your skin strengthened against UV rays while also boosting your body before taking off!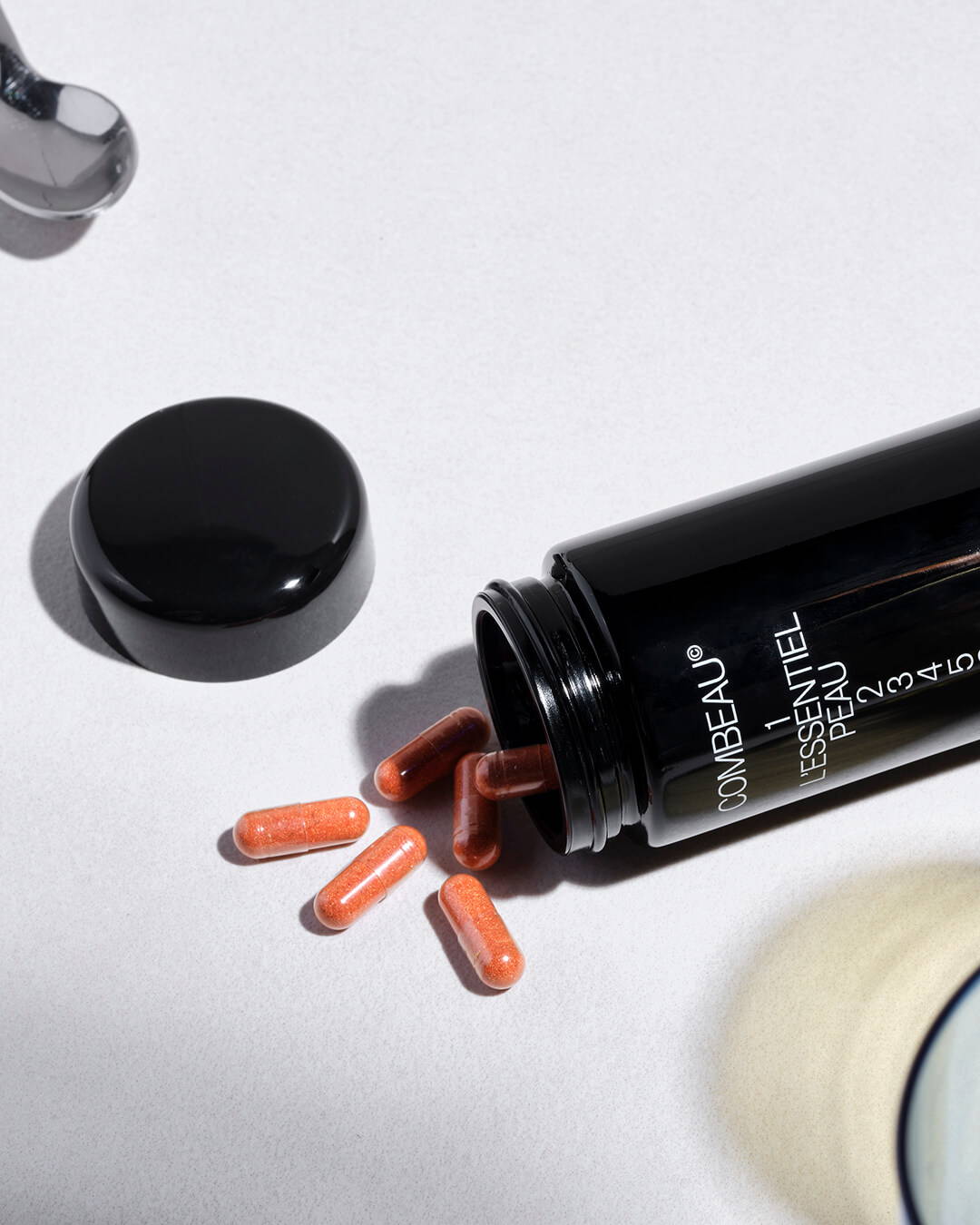 Its star ingredients:
Patented hyaluronic acid: obtained by organic fermentation, it acts in depth to hydrate, smooth and strengthen the skin barrier, while protecting the skin from external aggression, for plumped skin. 

Acerola: known for being the richest vitamin C natural source, it's the ideal collagen booster! This impressive antioxidant is also a good source of beta-carotene to contribute to the well-functioning of the body, reduce fatigue and boost the immune system. Perfect for a vacation abroad! 
Organic sea buckthorn: good source of vitamins C and E, this antioxidant superfood helps maintain skin hydration and soothe inflammations. Enriched in essential fatty acids, it also promotes healthy digestion! 
While you're on vacation
Before getting your tan while on vacation don't forget to protect your skin with a good SPF and pack  L'Essentiel Peau Skin Supplement in your beach bag! With its combination of carotenoids, antioxidants and ultra-hydrating hyaluronic acid, this skin supplement is your summer ally for healthy looking, soothed and protected skin and also more resistant to UV rays. 
Its star ingredients:
Red algae: naturally enriched in carotenoids, its unique molecular structure allows it to act in depth to help soothe inflammation, counteract oxidation phenomenon, encourage skin regeneration and protect the skin from UV damage and pollution.  
Melon SOD B: this patented antioxidant has the ability to stop the production of free radicals and counteract inflammation, therefore protecting damages caused by UV rays exposition. It is the perfect summer ally as it encourages the skin's antioxidant defences and reduces inflammation caused by oxidative stress. 
When you've come home
Coming home from vacation is never easy. From fighting jet lag to our skin dealing with blemishes and dark spots in the aftermath of days spent in the sun, without forgetting the stress to getting back to our daily routine and an offbeat sleep schedule… Our body (and mind) demand a detox to get energy, digestion and skin back on the right track. Leave it to L'Essentiel Peau Skin Supplement to be your help in your homecoming. 
Its star ingredients: 
Saffron: made out of over 25 bioactive nutrients, this patented extract acts on neurotransmitters to encourage a better emotional balance, improve sleep quality and reduce the sensation of stress, while still encouraging liver detoxification for better digestion and soothing intestinal inflammation. 

Zinc Bisglycinate: this anti-blemish ingredient helps tissues to heal and purifies the skin while limiting blemishes' appearance. A powerful antioxidant, it also strengthens Melon SOD B's action and fights against free radicals and skin ageing.