beauty posts
Everything you need to know about the (amazing) benefits of collagen
As a star ingredient of recent years, collagen is known for its multiple benefits on the skin. But do you really know what it is? We're shedding light on marine collagen therapy and treatments that will transform your routine...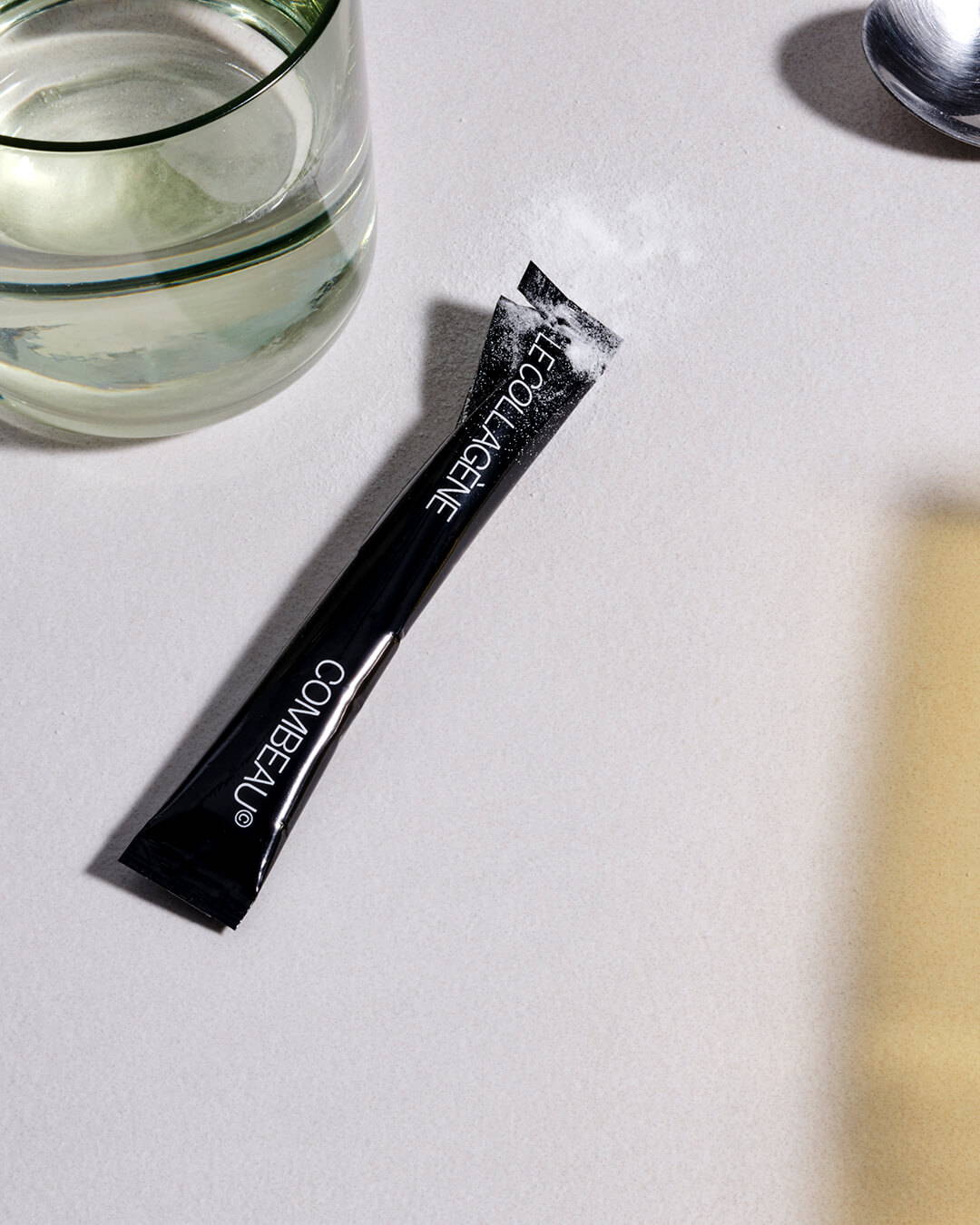 What is collagen?
Collagen is a protein naturally present throughout our body, responsible for the elasticity and regeneration of our skin tissues. Starting from the age of 25, its concentration decreases, leading to the appearance of the first signs of skin ageing: a dull complexion, more pronounced features, localised wrinkles or fine lines, and slower skin recovery.
Traditionally reserved for aesthetic medicine, collagen has been the star ingredient for its anti-ageing properties and its ability to slow down the skin ageing process, for several years. It is frequently found in creams or in the form of marine collagen products, which help stimulate its natural production. The benefits of this protein are numerous, both for the skin and the body, as well as for hair.
What are the benefits of collagen for the skin?
On the skin
It improves skin's elasticity for a plumping effect.

It reduces signs of ageing such as wrinkles and fine lines. 

It reduces blemishes. 


On the body 
It reduces joint pain.

It strengthens nails, preventing splitting.

It enhances hair health for a shiny and healthy mane.
Anti-ageing at Oh My Cream
At Oh My Cream, we don't advocate anti-ageing or anti-wrinkle solutions at any cost. Instead, our idea is to support the skin with specific treatments to age beautifully. Therefore, we are dedicated to offering you collagen-based products that we are certain of their effectiveness. It's important to mention that it is recommended to consume collagen in conjunction with vitamin C, which enhances its absorption by the body.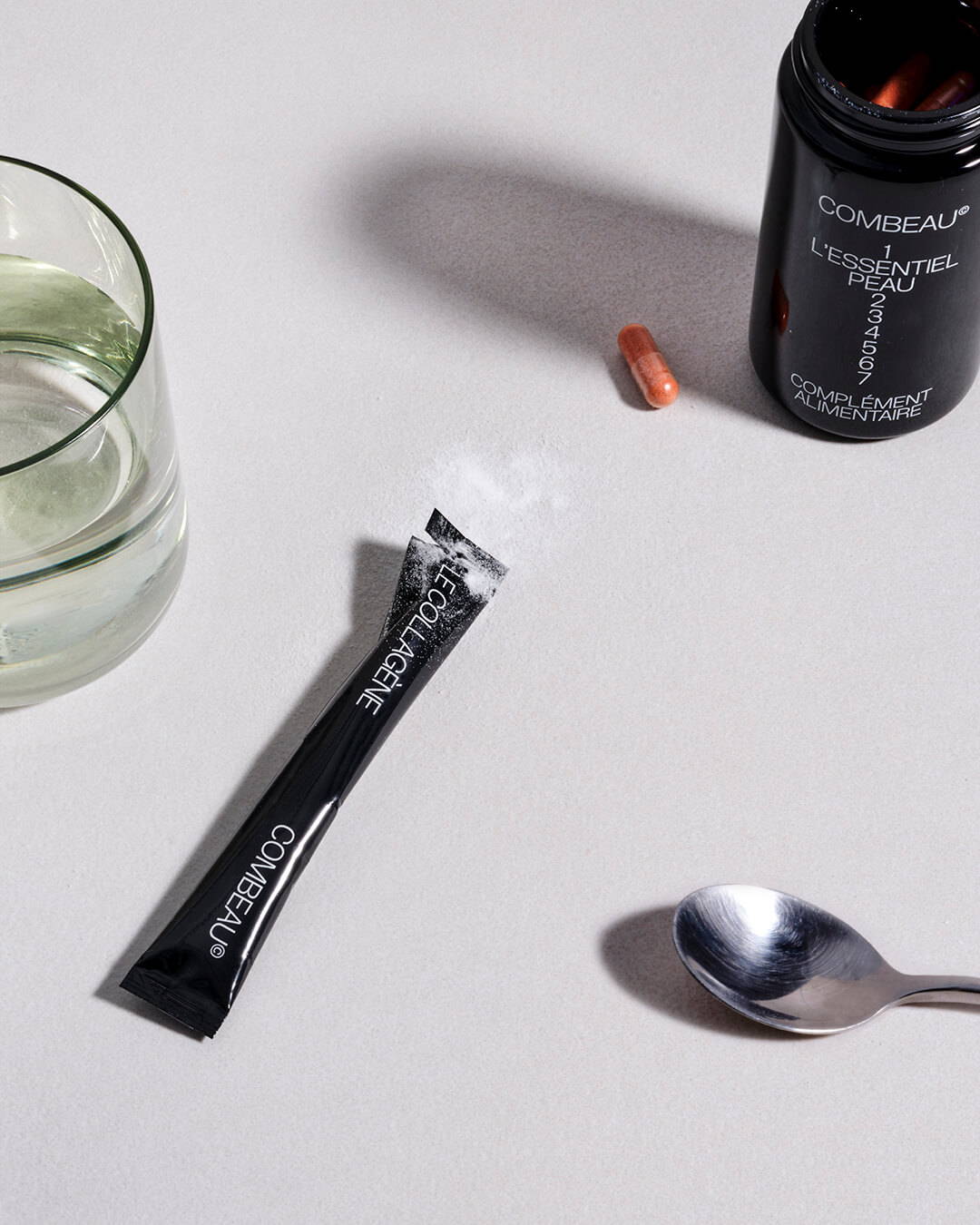 The marine collagen supplement with no taste or odour.
The latest addition to our shelves, Combeau Le Collagène Universal Collagen is a food supplement made from highly assimilable, precisely dosed, and eco-friendly marine collagen! With its formulation of 100% pure collagen with clinically proven effectiveness, this supplement in the form of an odourless and tasteless stick fits seamlessly into your daily routine to target the radiance and elasticity of your skin. Taken as a course for one to three months, it's the collagen supplement that you'll enjoy at any time of the day and that adapts to your routine.
The extra tip? Take it in addition to Combeau L'Essentiel Peau Skin Supplement to protect the internal collagen reserves from degradation, boost its formation, and reduce damage caused by free radicals. A 360 anti-ageing action to fight the causes of skin ageing!
Collagen-boosting skincare for the skin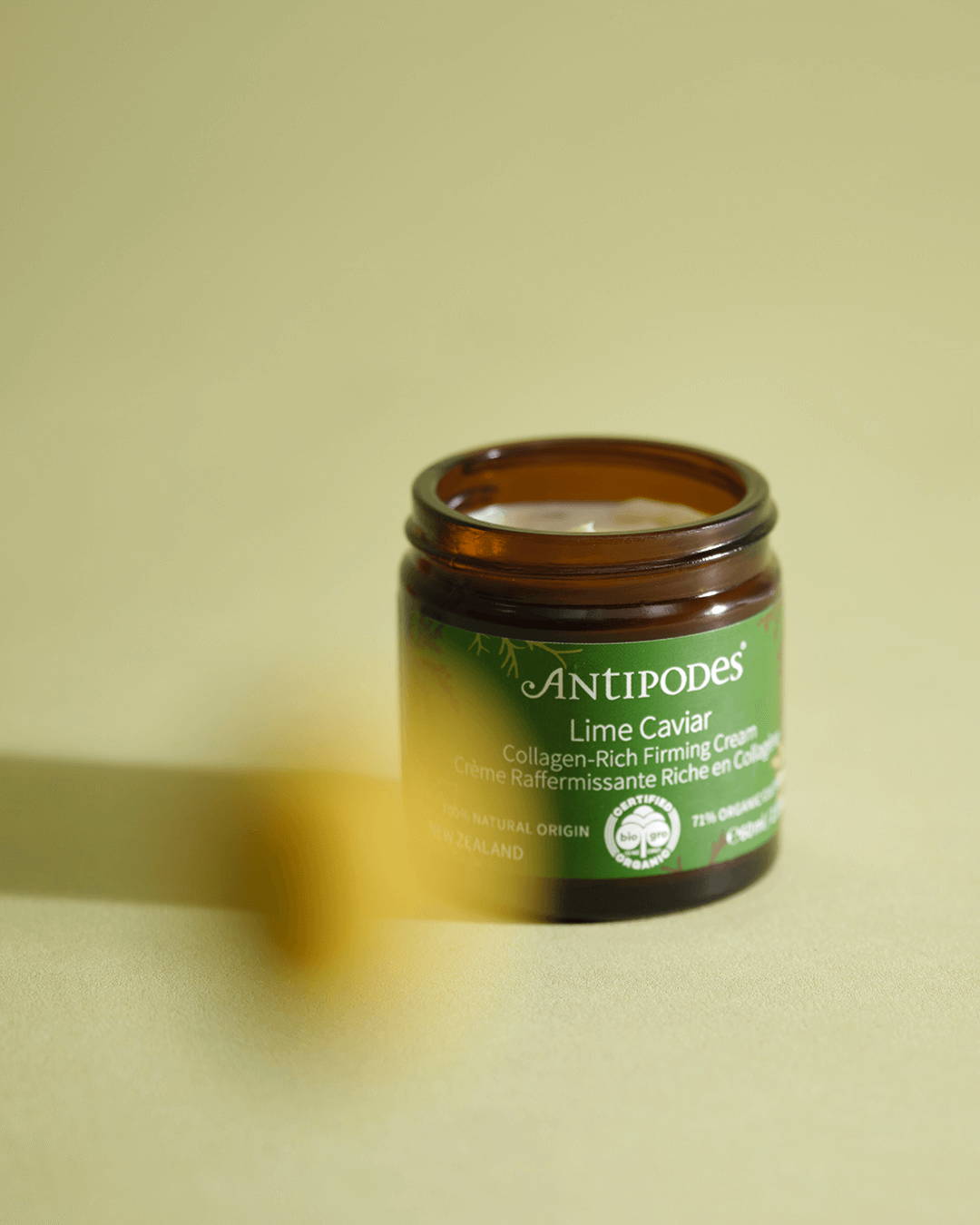 The collagen-boosting night cream
Formulated with Lime Caviar, a superfruit rich in fruit acids (AHAs), Antipodes Lime Caviar Rich Firming Cream strengthens the skin barrier and boosts collagen production in skin fibroblasts by up to 65%* for radiant skin. Additionally, its ultra-nourishing avocado oil helps reduce the appearance of wrinkles and fine lines while promoting skin firmness and elasticity.
To complete your routine: before your night cream, apply Antipodes Eve Bio-Retinol Line Reduction Serum. This concentrated treatment with bio-retinol helps reduce and prevent wrinkles and fine lines while firming and smoothing the features.
The protective booster enriched with plant-based collagen
Leveraging the protective properties of collagen, Pai Skincare Collagen Restoring Booster acts on the surface of the skin like a protective veil to retain water in the tissues, ensuring hydrated and radiant skin with an even complexion.
The vegan collagen-rich plumping serum
Thanks to its plant-based collagen combined with the antioxidant action of strawberry extracts in its formula, Herbivore Botanicals Cloud Jelly Serum intensely plumps the skin while preventing the first signs of ageing. A freshness and hydration booster that gives the skin that 'plump' effect.
The pro-collagen night mask
With its 'retinol-like' effect, Patyka Pro-Collagen Lift Mask boosts collagen production to firm, restore skin elasticity, and fill in wrinkles. A night mask that provides a radiant boost for luminous skin in the morning.
If you have a question about the skincare suitable for your routine to boost your collagen, please write to us at hello@ohmycream.com, our beauty experts will be delighted to assist you.
Collagen-boosting skincare