beauty posts
Transform your skin in 10 minutes or less with 3 essential steps
Among rituals that can transform your skin, we believe that a simple routine with just 3 essential, clean and efficient steps is the key. Discover how these 3 steps can actually be a game changer for your skin in only 10 minutes or less. 
What are the 3 essential steps?
The 3 essential steps are pillars of a perfect beauty ritual! Three steps for a complete routine. They are the first elements to embrace before delving into specific treatments and everyday basics: double cleansing, exfoliation, and hydration.
Our goal? Introducing you to these essential steps, often overlooked despite their potential to change the skin, without taking too long in your bathroom. Trust us: in just ten minutes, your skin will be transformed and you will be thanking us. ;-)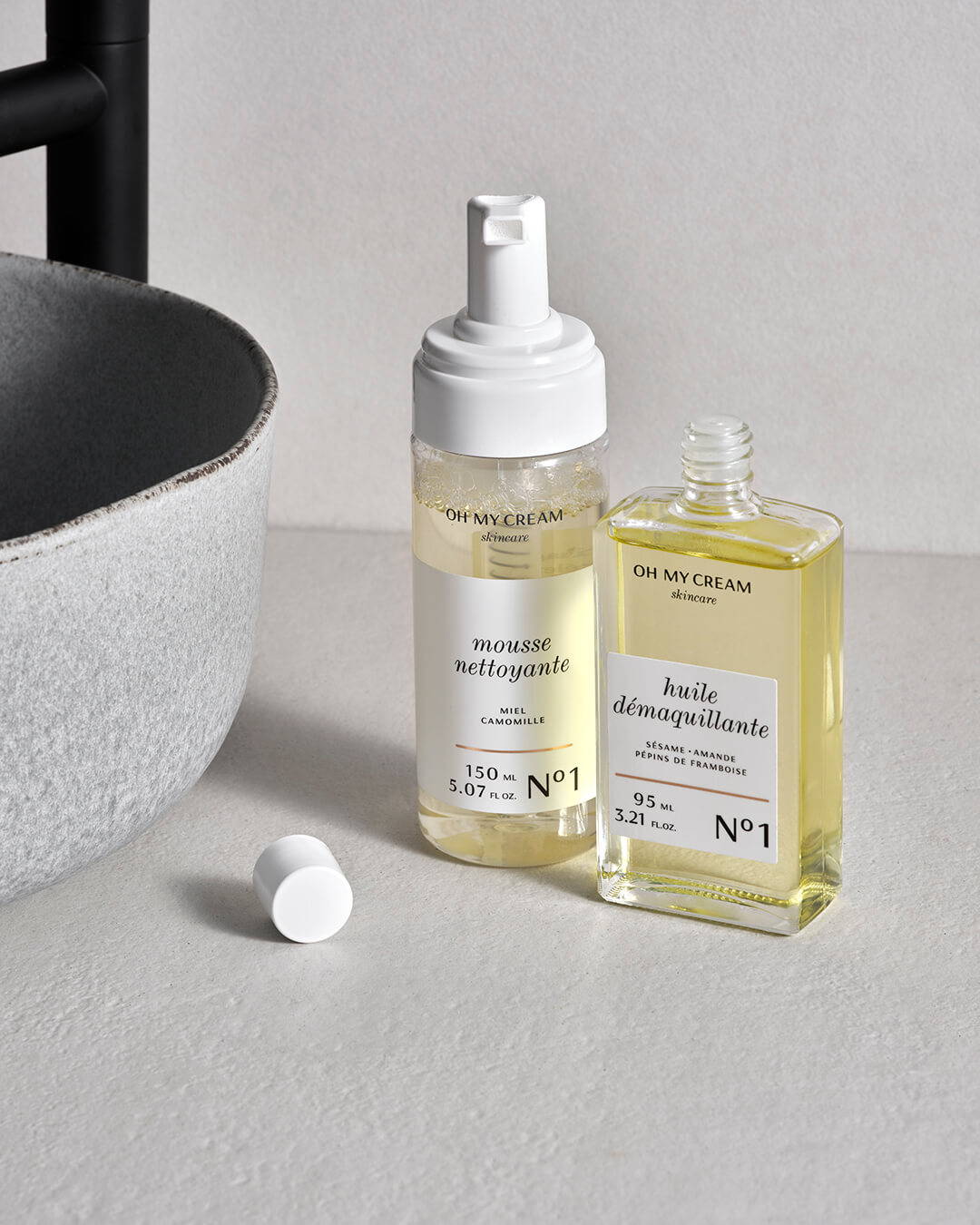 First step: double cleansing
Let's be real, using a single cleanser could be compared to taking a shower with your clothes on... Double cleansing initially removes all impurities that have accumulated throughout the day (makeup, pollution, excess sebum), before completing the cleansing process and starting to address a skin concern.
The goal? To rely on two different textures: an oily texture is ideal for capturing oil-based impurities, while a watery texture eliminates remaining impurities (such as sweat, dust, etc.). With these two complementary products, you can be sure that everything has been thoroughly cleaned! Discover how to find the double cleansing duo that's perfect for you. 
The cult duo to get started with double cleansing: Oh My Cream Skincare Makeup Removing Oil and Cleansing Foam
What if I'm a fan of micellar water?
Originally created to quickly remove makeup from models in between runway shows, micellar water is a quick (and damaging) cleansing product. The issue with it? These types of lotions are rich in detergents that disrupt the hydrolipidic film. Recommended for no-rinse use, their cleansing agents remain on the surface, disturbing the skin's natural balance. This is why we often notice dehydration and sensitivities in the skin of those who use them.
Double cleansing is a more respectful way to cleanse your skin, and it doesn't take that much time.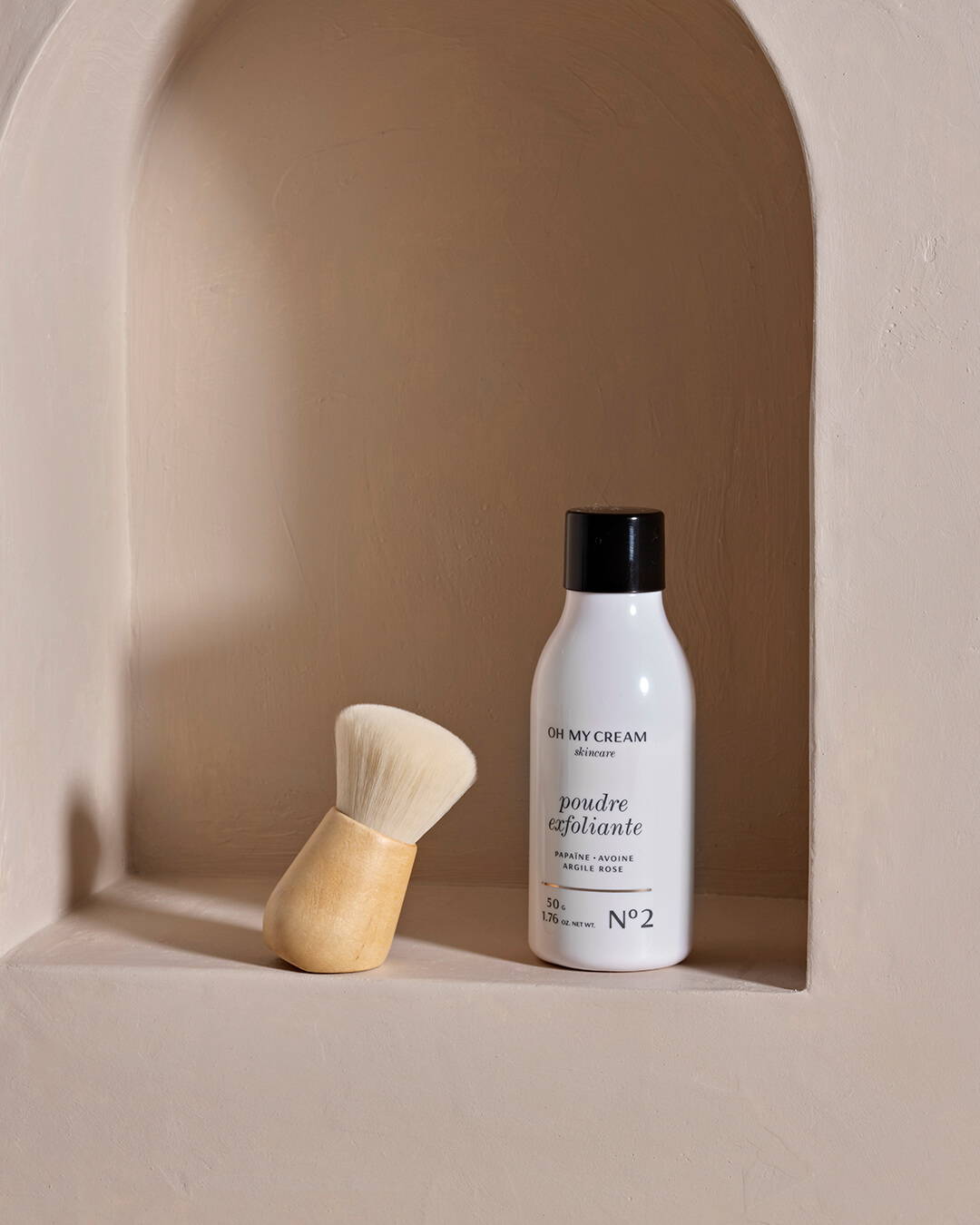 Step 2: exfoliation
We tend to forget it, but exfoliation is the key step to achieving a glowing complexion! By exfoliating your skin, you remove dead cells that dull the appearance of your skin and block at the same time the super ingredients in your creams or serums. Moreover, exfoliation is an anti-ageing step not to be overlooked, as it boosts the production of new cells.
The easy-to-use treatment to start exfoliating your skin: Oh My Cream Skincare Exfoliating Powder, a gentle exfoliant that brings radiance and softness to the skin while still purifying and preventing blemishes. 
Looking to take exfoliating to the next step? Discover our complete guide to find the right exfoliant for your skin!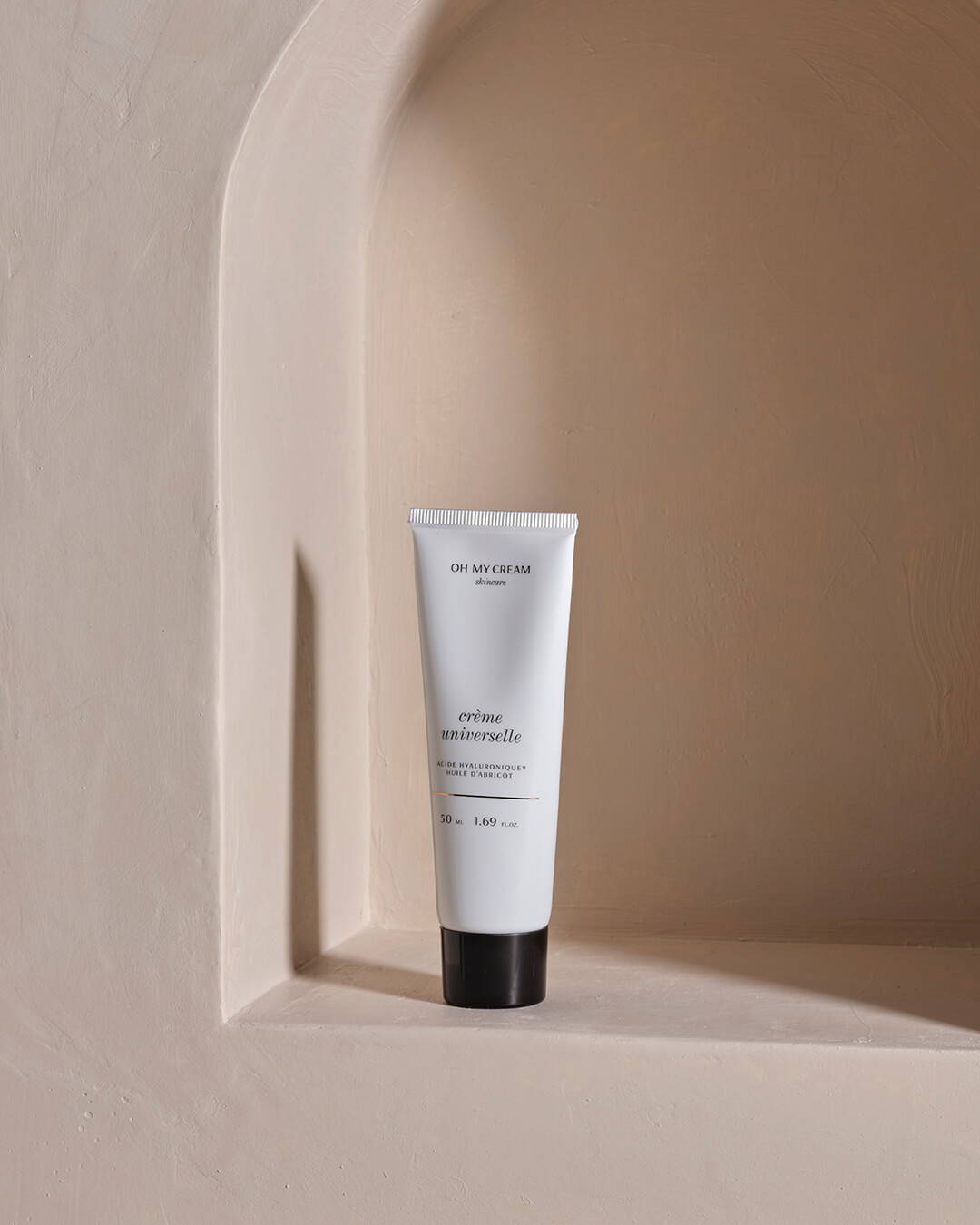 Final step: hydration
This is the essential step in any beauty routine because a moisturiser not only hydrates! A hydrating skincare product forms a protective barrier against external aggressors that weaken the skin, leading to dehydration, sensitivity, or premature ageing. A moisturiser also helps reducing blemishes and dark spots, enhances the complexion's radiance, rebalances sebum production, and restores comfort to the skin. As you can see, it's a crucial step to address all your skin concerns!

The cult and universal moisturiser: Oh My Cream Skincare Universal Cream, the ideal moisturising cream for any type of skin! Enriched in hyaluronic acid and apricot oil, it nourishes, hydrates, comforts and plumps the skin.