Lifestyle
Beauty encounter with…. Maria de la Orden, cofounder of studio Maria de la Orden
Driven fashion designer, Maria de la Orden is the cofounder of Studio Maria de la Order, a colourful brand with feminine and timeless pieces, with whom we have imagined the perfect summer collab by creating The Summer Pouch Maria de la Orden x Oh My Cream. Maria shares with us her inspirations behind this fun collaboration.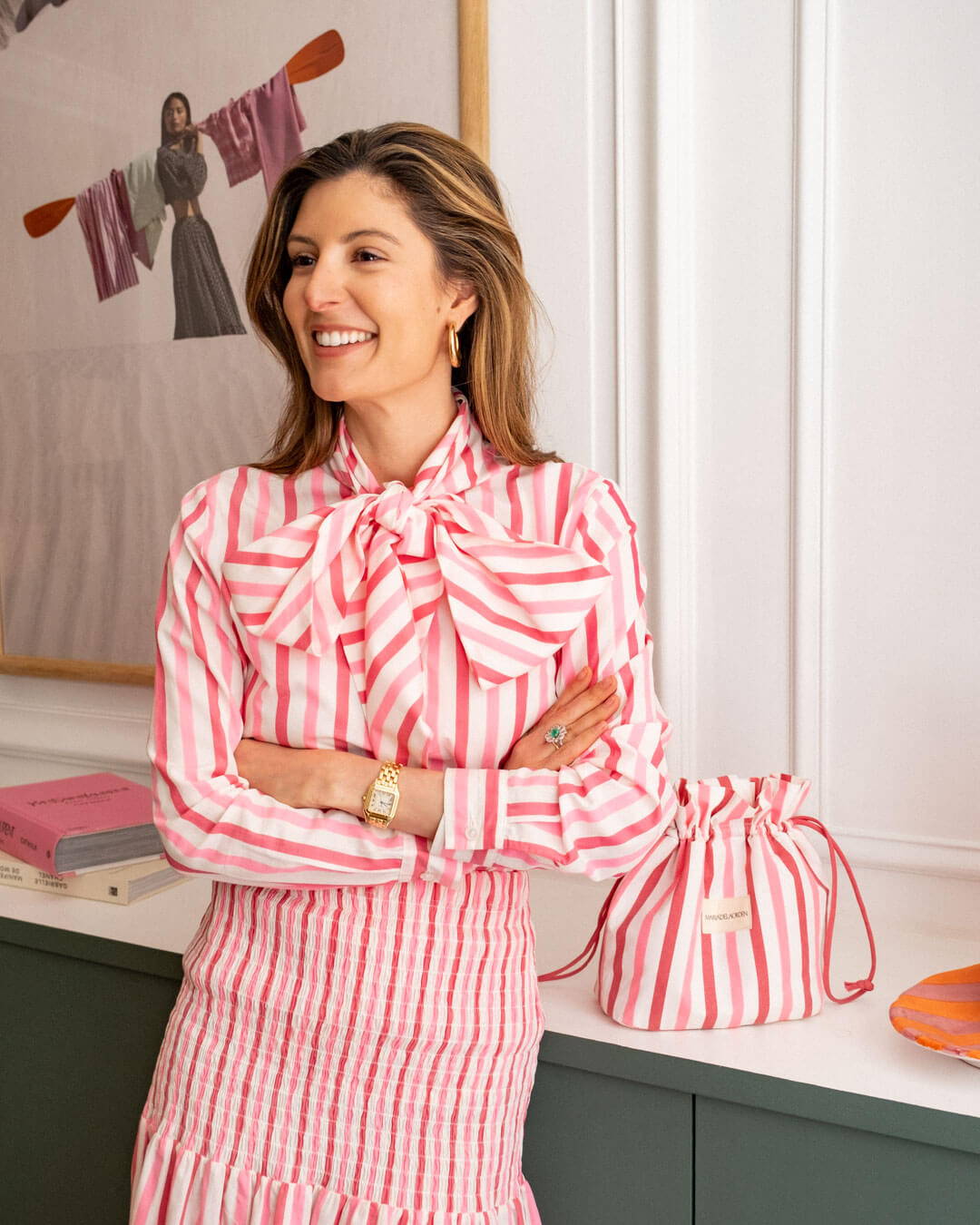 What inspired you to create Studio Maria de la Orden?
What inspired me to create my own brand… Actually, it all started during a trip to Peru with my family. I was very admirative of all the colours and the craftsmanship of the country. So I went back to Spain with some fabrics and I started to design some jackets that I sold to my network. Ultimately, it was thanks to Instagram that it all started and that the magic happened.
How do you define your brand?
Our brand is defined by our colourful, original and vintage inspired collections. We use a lot of elements from the past like smocks, big bows, turtlenecks and liberty prints. We also do very limited productions because no one really wants to end up wearing the same dress as a friend at a wedding or a dinner. And we try to use the most natural fabrics possible.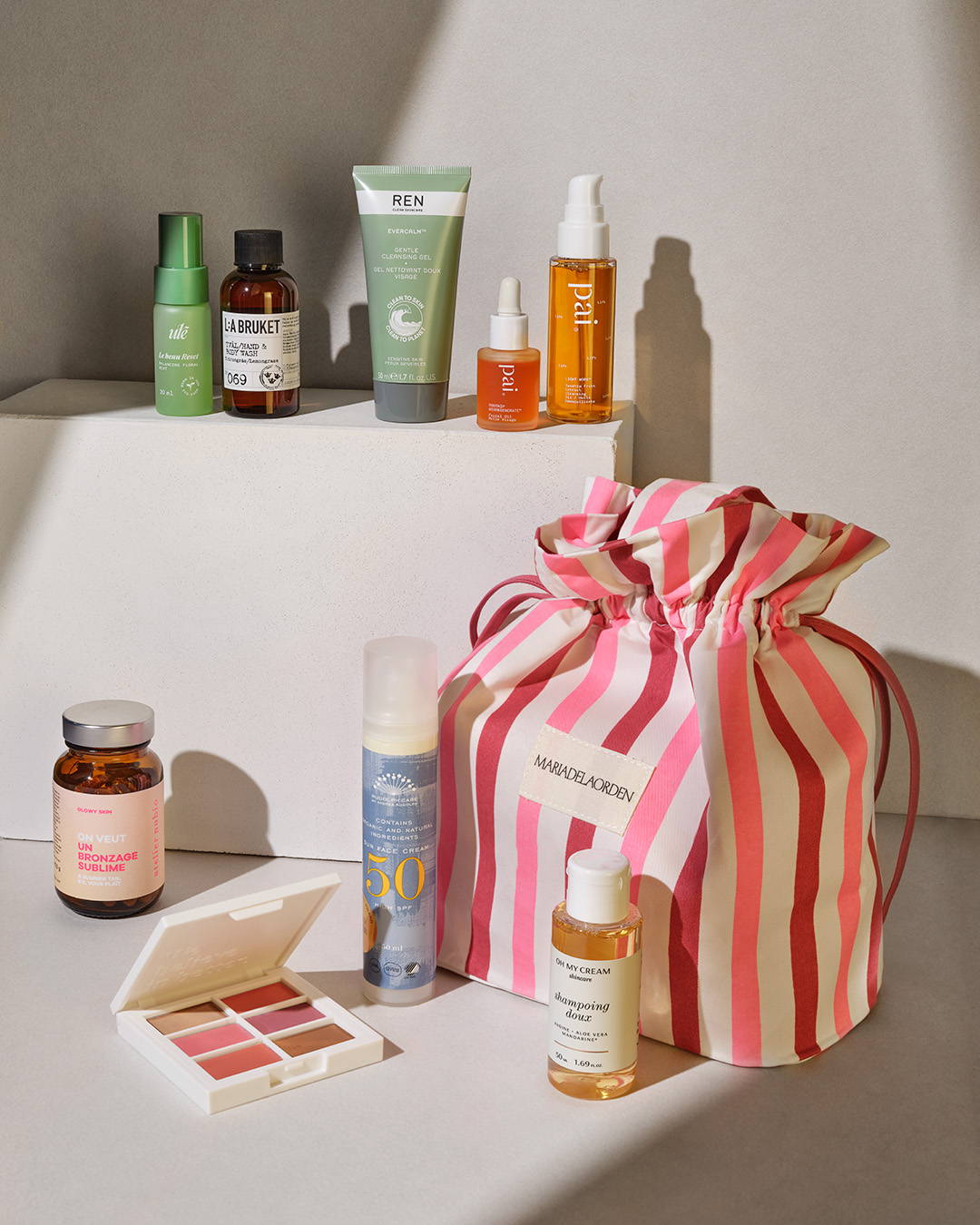 Why this collaboration with Oh My Cream?
What inspired us to collaborate with Oh My Cream is the fact that, I think, we share a lot of mutual values and common features. The very niche and clean brand selection that makes Oh My Cream, can also recall our commitment to make small production and source the most natural fabrics.
The inspiration behind The Summer Pouch
We decided to do this pouch in a very colourful print from one of our summer sets, for a genuine total look with this small pouch. It's not only a beauty vanity, we can also use it as a fashion accessory to go out at night or even go to the beach during the day, and keep our everyday essentials in it.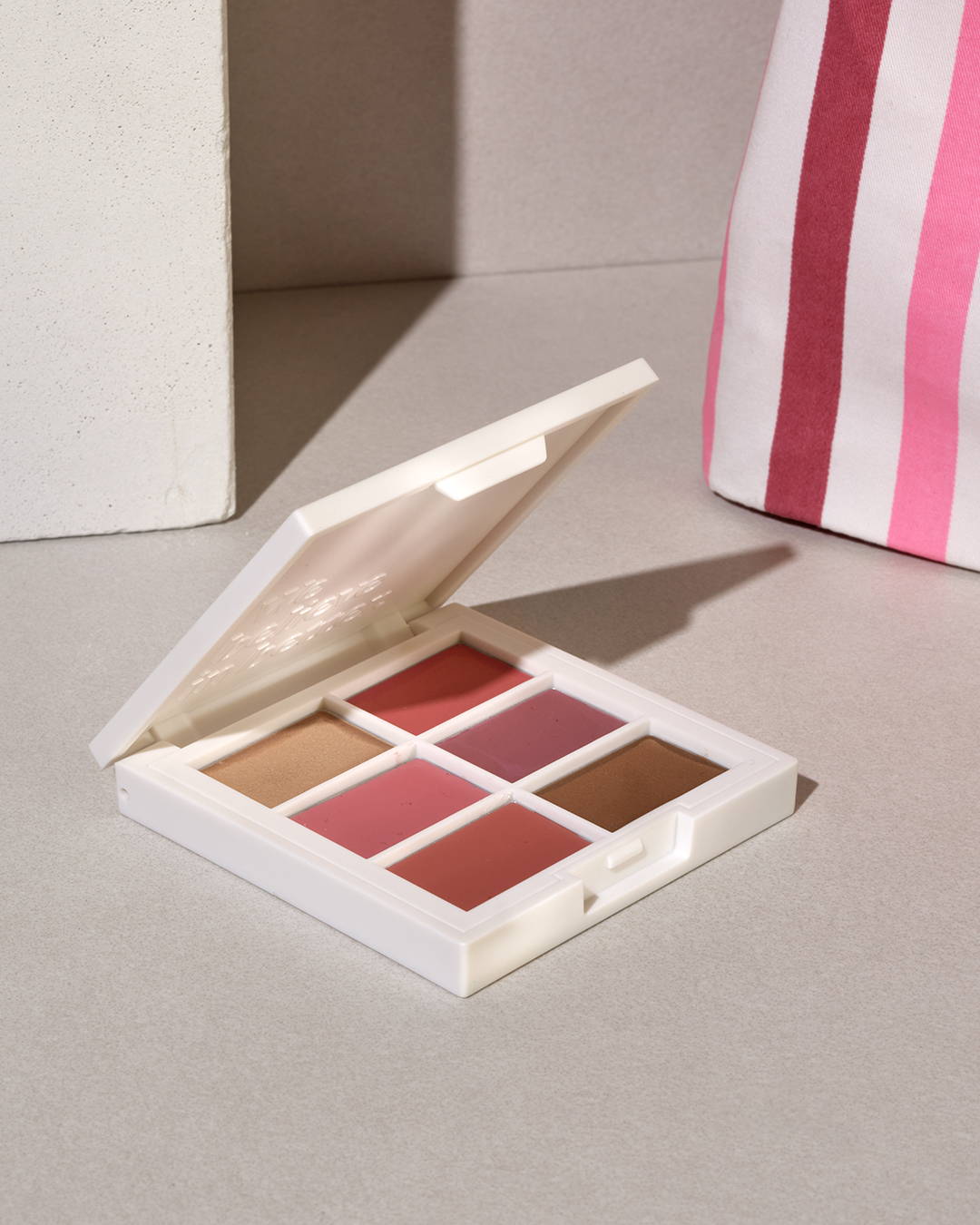 What are your three favourites from the Pouch?
Ilia Multi Stick Palette: I love this multi-use palette because it's very practical with all of its tints that we can apply on the cheeks, the lips and the eyelids.

Atelier Nubio We Want a Gorgeous Tan: I love these Atelier Nubio supplements to prepare the skin for a summer glow and a healthy tan.

Ulé Le Beau Reset: I love this mist that I apply on the streets of Paris to protect my skin from the pollution.
What is your summer essential you can't live without?
The product that I wouldn't live without this summer is Rudolph Care Sun Face Cream SPF50. It has a very light texture and a nice scent.