lifestyle
3 Christmas Recipes for a Festive and Tasteful Holiday
 Searching for the perfect festive recipes to add to your holiday menu? Discover our 3 favourite tasteful recipes that will amaze your guests and their tastebuds! On the menu? An impressive mocktail, an orange upside-down cake and delicate chocolate truffles. 
Recipe n°1: The "Oh My Pink" mocktail
To toast to the new year in style and good taste, let's have a glass in front of the Christmas tree of this mocktail, the creation of the DANICO, a cocktail bar located in the DAROCO restaurant in the 2nd borough of Paris. Alcohol-free and made with hibiscus, this delightful mocktail is the ideal drink to accompany your holiday menu.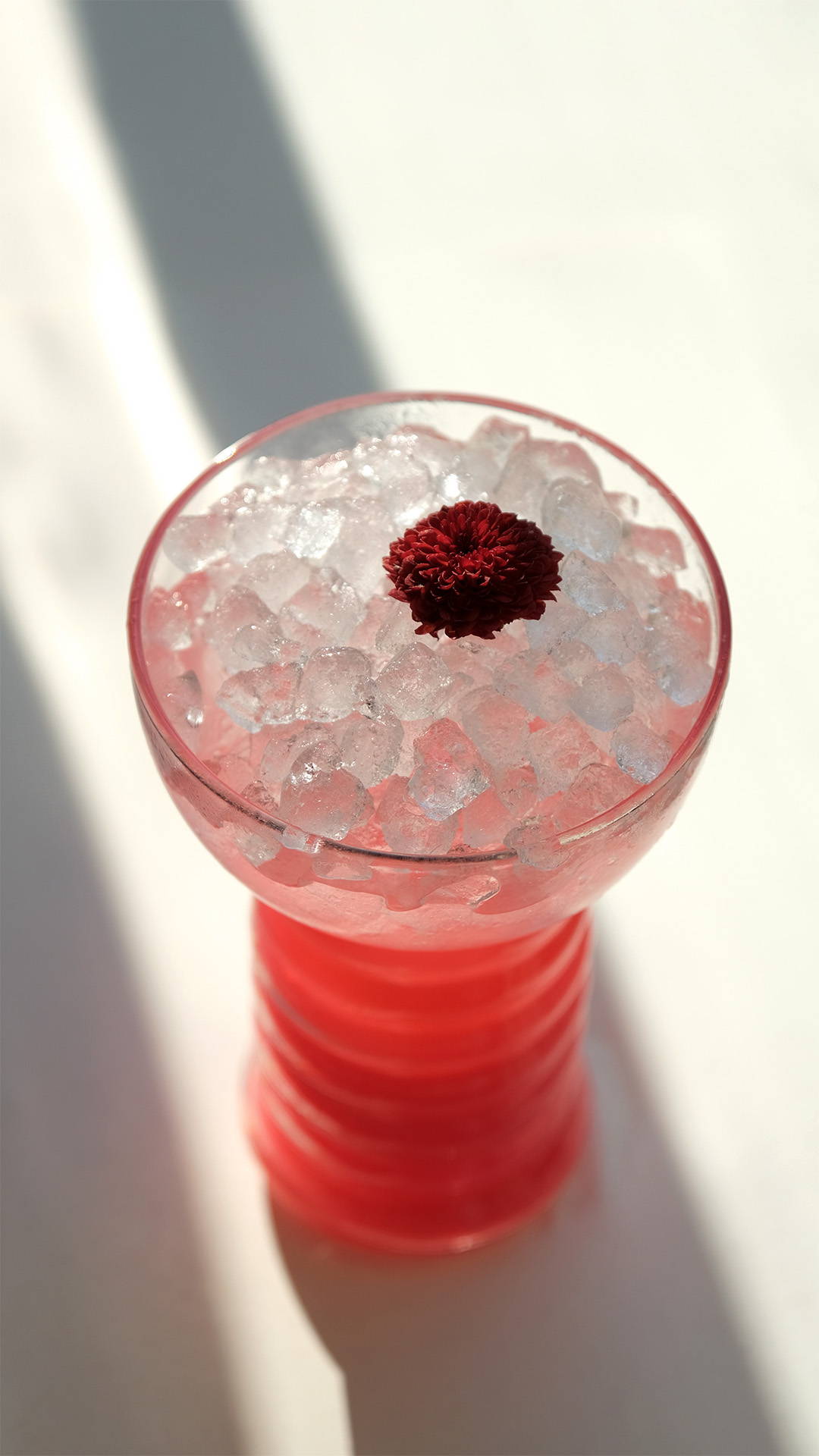 Ingredients: 
2 centilitres of rhubarb syrup

2 centilitres of lemon juice

2 centilitres of hibiscus

Gasified raspberry water
How to: 
1. In a shaker, add the 3 ingredients:
2 centilitres of rhubarb syrup

2 centilitres of lemon juice

2 centilitres of hibiscus
2. Shake while adding ice cubes.
3. Pour the mixture into a cocktail glass and add crushed ice on top. 
4. Next, pour the gasified raspberry water directly into the glass (to gasify, use a machine such as Soda Stream for example.)  
Corentin, the barman's Tip: To make homemade crushed ice, place the ice cubes in a dish towel and crush them with a bottle or a mortar. Results guaranteed! 
Recipe n°2: The orange upside-down cake
What better way to end a holiday dinner than on a sweet and sugary note? Let yourself be tempted with this orange upside-down cake, created by @jaifaim, a 2.0 cookbook account for fruity and tasty desserts! Follow along Mickaël and Sebastien, the epicurean and gourmet duo who mixt seasonal products with travels.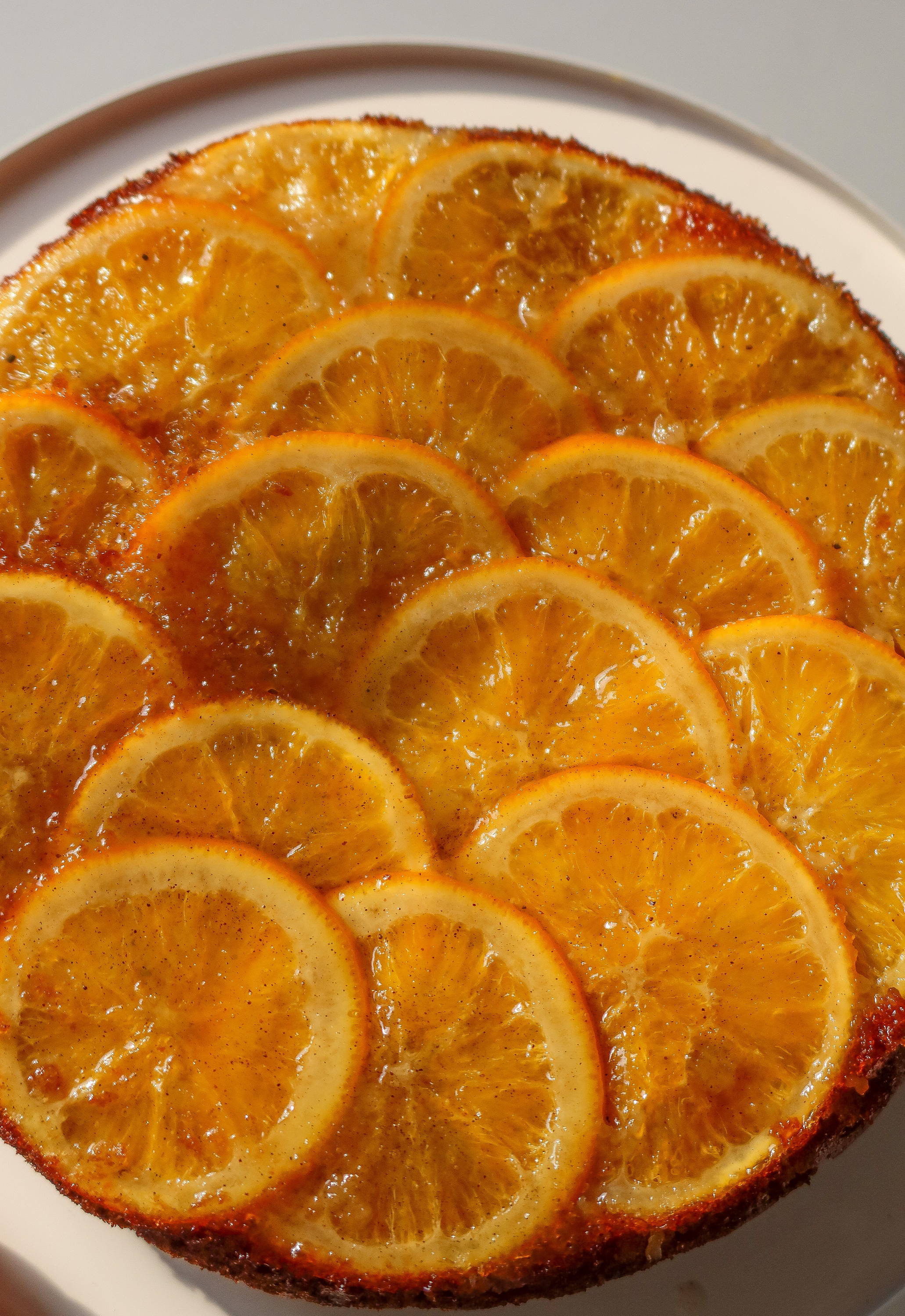 Ingredients: 
To comfit the oranges: 
200g of white sugar

 230ml of water 

1 teaspoon of baking soda

3 thinly sliced oranges 
For the cake:
 2 eggs

150g of sugar

1 pinch of salt

2 tablespoons of extra-virgin olive oil

1 teaspoon of vanilla extract

1 teaspoon of powdered cardamom

3 oranges & Orange Juice

2 teaspoons of orange zest and 

baking soda 

3g of baking powder

100g of flour
How to:
1. Preheat the oven to 180°C. 
2. With a sharpened knife, slice the orange thinly.
3. In a pan, on medium heat, mix the ingredients to prepare the icing. Bring to a simmer before reducing to medium to low heat.
4. Add the orange slices and let it simmer for 15 minutes to comfit. 
5. In a mixing bowl, whisk the eggs with the sugar until fully blended and foamy.
6. Add the vanilla extract, orange zest, cardamom and baking soda before setting it aside.
7. In another mixing bowl, mix the baking powder with the flour, then add to the mixing.  
8. Baste a springform pan with olive oil and line the pan with baking paper. 
9. Place the orange slices comfit and pour the mixture into the prepared pan. 
10. Place the pan into the oven for 30 minutes. Once cooked, let it cool down before unmolding. 
11. Brush the cake generously with olive oil. 
Dessert is served! 
Recipe n°3: Raw Chocolate Coated Pecan Tonka Truffles
For chocolate lovers, your sweet tooth will love these chocolate truffles for a little holiday snack. Created by Carrés Sauvage, an exceptional chocolate factory, those delicacies with raw and organic chocolate, are set to charm you as "end-of-the-night" sweets.
Ingredients for fifteen truffles:
100g cashew nuts 

50g of pecan nuts

2 tablespoons of maple syrup 

60g of melted coconut oil

1 tablespoon of mashed cashew nuts

20g of grated coconut

1 pinch of grated tonka bean 

1 pinch of cinnamon

1 pinch of pink salt 

100g of Carrés Sauvages Grand Cru 75-85% black chocolate 

Rose petals and Carrés Sauvages Raw Cacao Grit for the decoration
How to:
Start by mixing all the ingredients, except for the raw chocolate and decoration elements. Use a high-speed blender to reach a smooth and uniform mix.  

With your hand, create small balls of approximately 15g

Place them on a baking tray and put them in the freezer for 15 minutes or an hour in a fridge. 

In the meantime, melt the chocolate in a double boiler. 

Once the chocolate is melted and the balls freeze, with a fork, put the balls in the chocolate to coat them. 

Place the chocolate-coated truffles on a baking tray covered with a baking sheet, and add the decoration elements to the truffles while the chocolate is still hot. 

Put in the fridge for 30 minutes before serving! 
Additional tips: To continue the pleasure, you can eat your Christmas truffles up to 10 days after making them if you store them in the fridge.