Beauty posts
5 minutes for a clean and cool makeup look!
In a rush? Always applying your mascara while waiting for the bus to show up and your lipstick in the tube? Here are our tips to create a natural-looking makeup look in only 5 minutes. On the program: Ilia and Pai's cult essentials, and Oh My Cream Skincare's intuitive and easy-to-use gems to finally switch to clean makeup.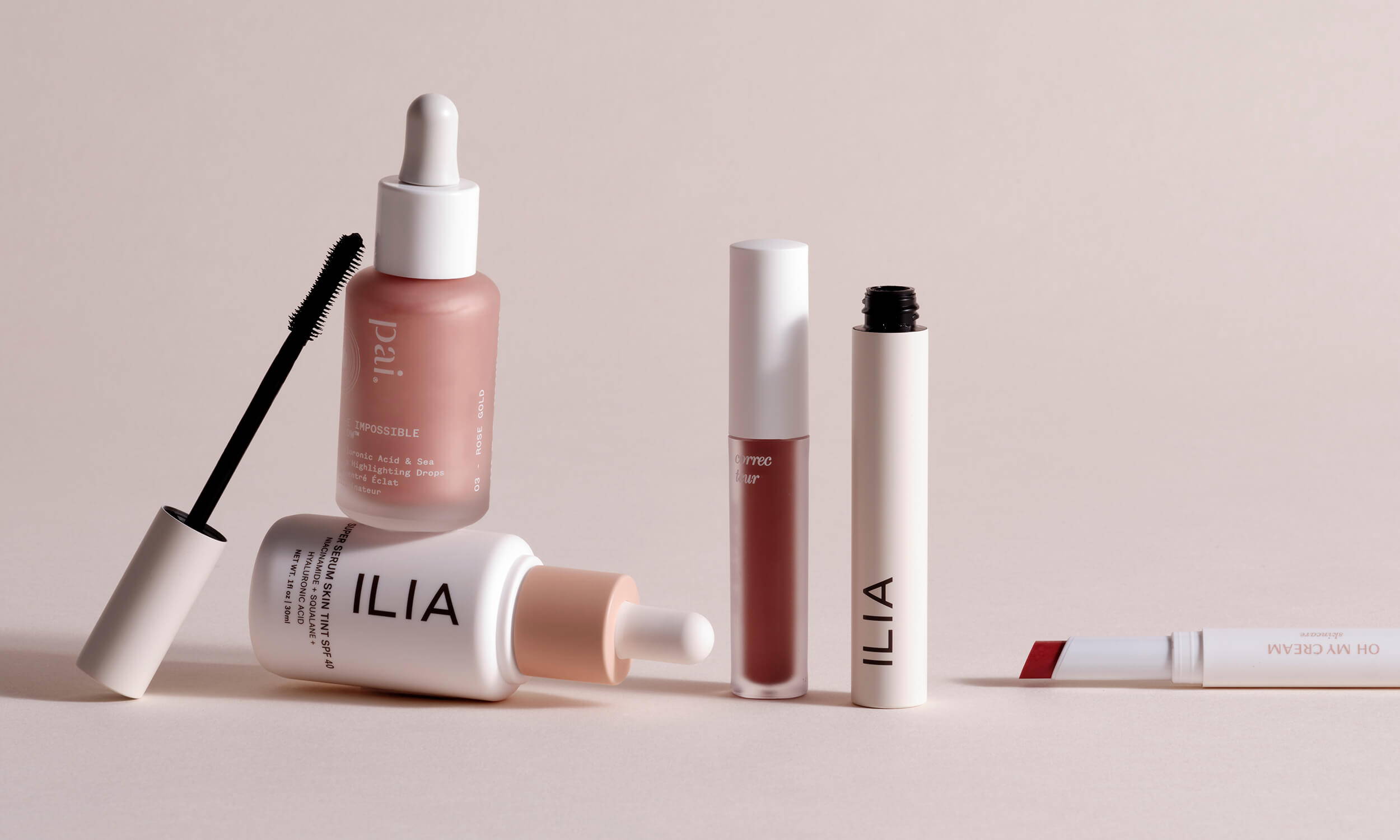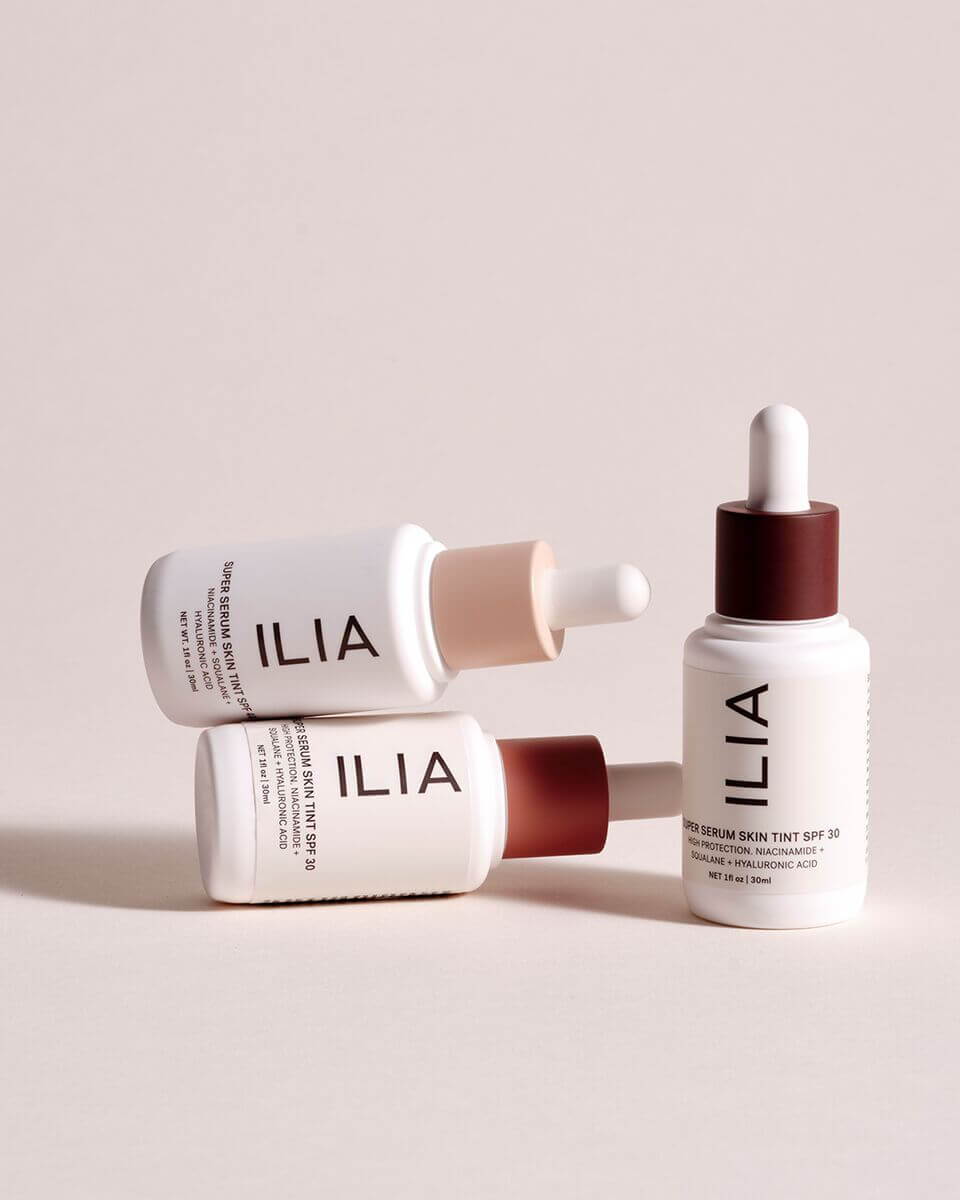 A fresh complexion in 3 minutes
Start by prepping your glowing skin by applying

Pai Skincare

Impossible Glow Illuminating Radiance Concentrate Gold

.

For an

intense radiant complexion

, massage your face with one to two drops. If you're searching for a

more subtle and lighter glow

, mix a few drops into your daily moisturising cream or foundation. 

Then apply

Ilia

Super Sérum Skin Tint SPF30

,

a lightweight foundation for a natural-looking finish, acting like a

sheer skin perfector

. If you're looking for more coverage,

Oh My Cream Skincare

Foundation

is the ideal easy-to-apply essential. With its

buildable coverage

, it unifies the complexion while giving your skin a light glow. 
To conceal dark circles or buff blemishes out of sight, apply small dots of Oh My Cream Skincare Concealer

, a mineral concealer with a fluid texture and

bright finish

. 

For the final step, use

Oh My Cream Skincare

Blush Brush

to apply the

SPF20 Mineral Powder

by lightly dabbing it on our T zone to mattify and make sure your makeup lasts longer.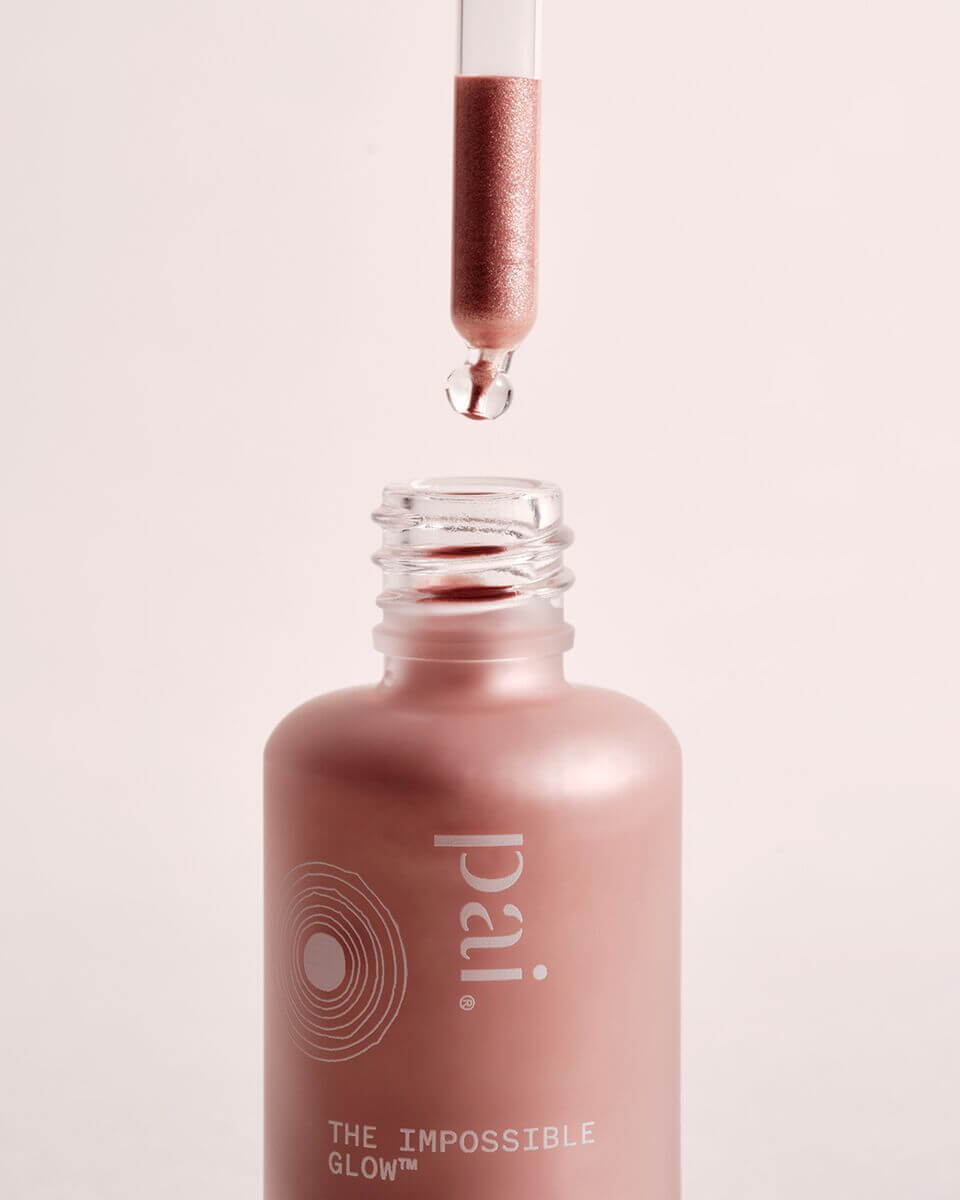 A healthy glow in 1 minute
To warm your complexion, leaving it with a natural glow, apply

Oh My Cream Skincare

Bronzing Powder

.

Using your complexion brush, apply to the raised areas of the face, drawing a "3" on each side, from the forehead to the cheekbones and the chin. 

For an immediate healthy glow, use

Oh My Cream Skincare

Powder Blush

, an easy-to-apply blush that gives a natural, luminous pop of colour to the cheek in only one sweep of your brush!

For a final luminous touch, apply one drop of  Pai Skincare Impossible Glow Illuminating Radiance Concentrate Gold on the tip of your nose, over your cheekbones and under your brow bone, and dab with your finger. ​​
Mesmerising eyes in 40 seconds
To naturally open up your eyes, apply one coat of Oh My Cream Skincare Mascara, its 100% mineral pigments, it brings immediate volume and enhances definition to the thinest eyelashes. For more intense results, use Ilia Limitless Lash Mascara and its volumizing power to wrap your eyelashes and bring intensity to your eyes.
Nicely coloured lips in 20 seconds
To deeply hydrate and subtly colour your lips, apply Oh My Cream Skincare Lip Tinted Balm, in one coat for a more natural look, or several layers to intensify the colour. Enriched in beeswax and shea butter, it nourishes and protects for irresistible lips. 
Our additional tip? For long-lasting coloured lips, use L:a Bruket Gentle Lip Scrub 270 to get rid of dead cells and hydrate your lips.  
Our clean and cool makeup selection