beauty posts
Ilia makeup we seriously can't live without
Switching to clean makeup is all about the benefits: easy application, great results... And formulas that make our skin more beautiful every day! Here are our 6 favourite Ilia products to fall for an immediate glow all year long.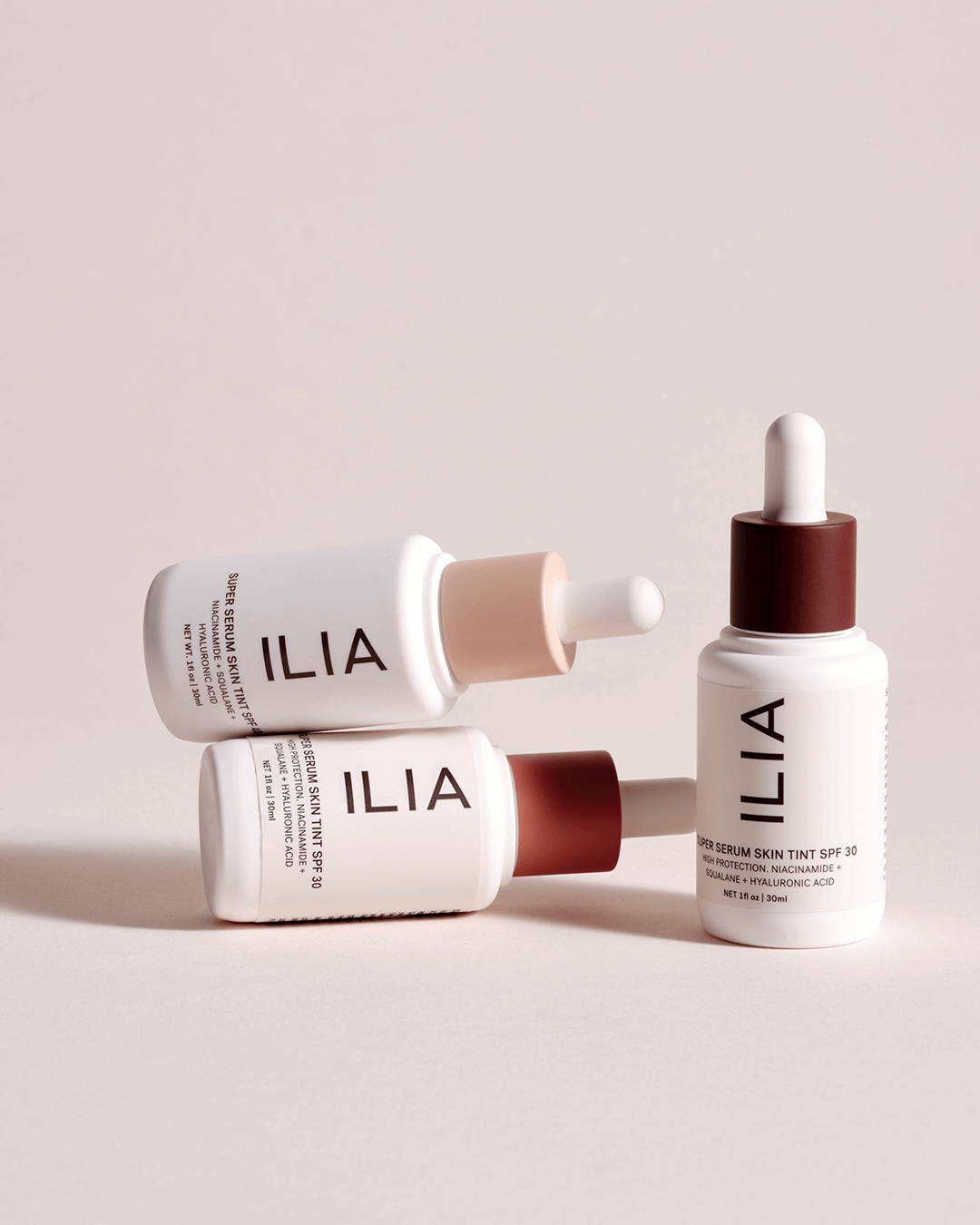 The 3-in-1 foundation that (also) protects against UV rays
For those who aren't fans of foundations, this one is a real makeup breakthrough. The Super Serum Skin Tint SPF30 provides moderate coverage for an imperceptible second-skin finish, and it even includes sun protection! The perfect solution to never forget your SPF every morning. ;-)
The foundation with the "Photoshop effect"
With its ultra-natural satin finish, the True Skin Serum Foundation is the ideal foundation for those in search of coverage without a cakey effect. It's a makeup ally with a hydrating formula to plump and soothe while blurring imperfections and pores for a naturally brighter complexion!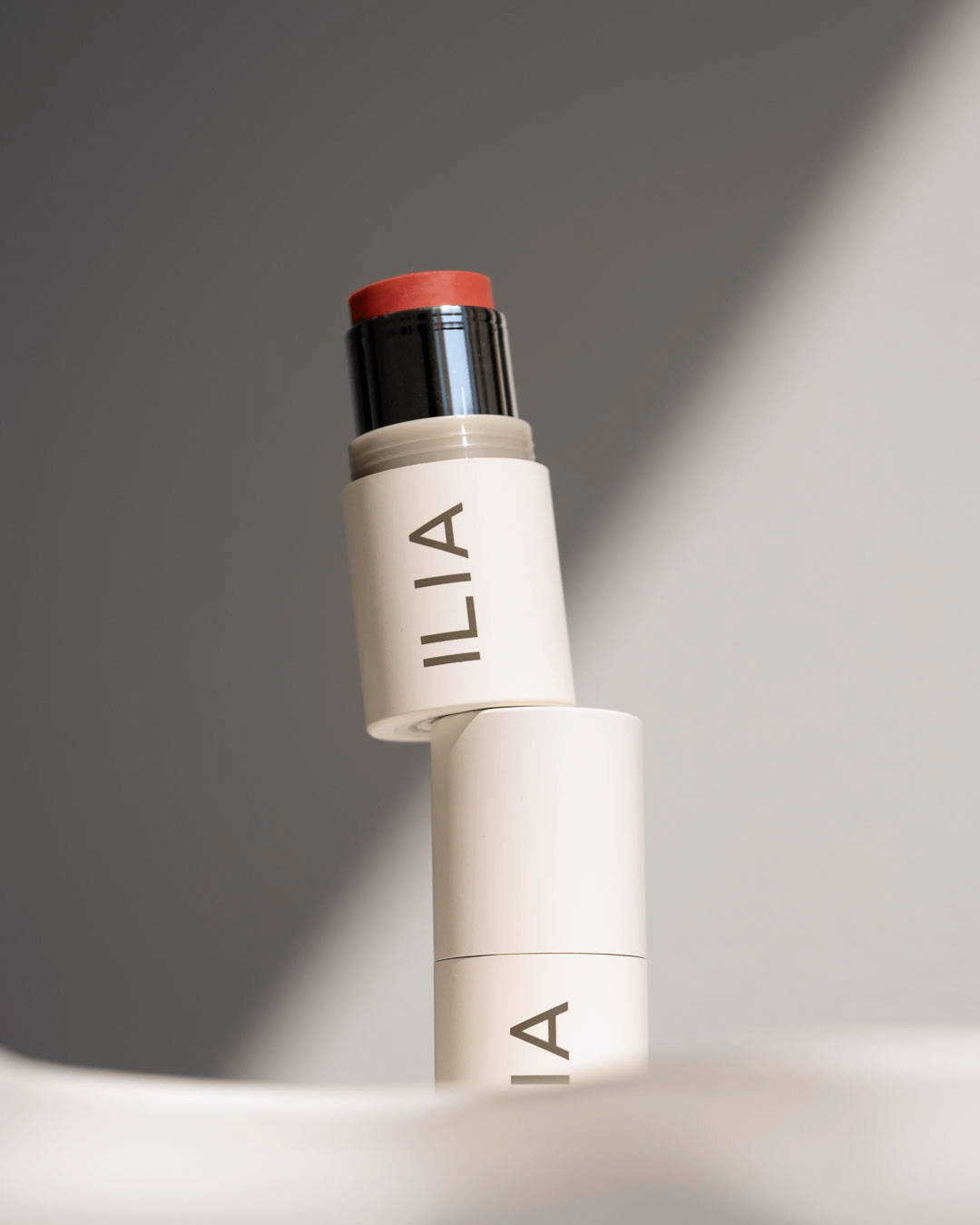 For an extra pop of colour!
If there's one essential to slip into your handbag for an instant "healthy glow" effect, it's Ilia Multi Stick. Available in a palette or in stick form, this cult cream blush can be applied directly with your finger on your cheeks, and even on your eyes or lips, to naturally enhance your look in a matter of seconds.
Eyeshadows that last all-day
The texture of a cream shadow, the finish of a powder shadow. Liquid Powder Chromatic Eye Tint applies in the blink of an eye and makes every iris sparkle with its subtle iridescent finish... It's irresistible!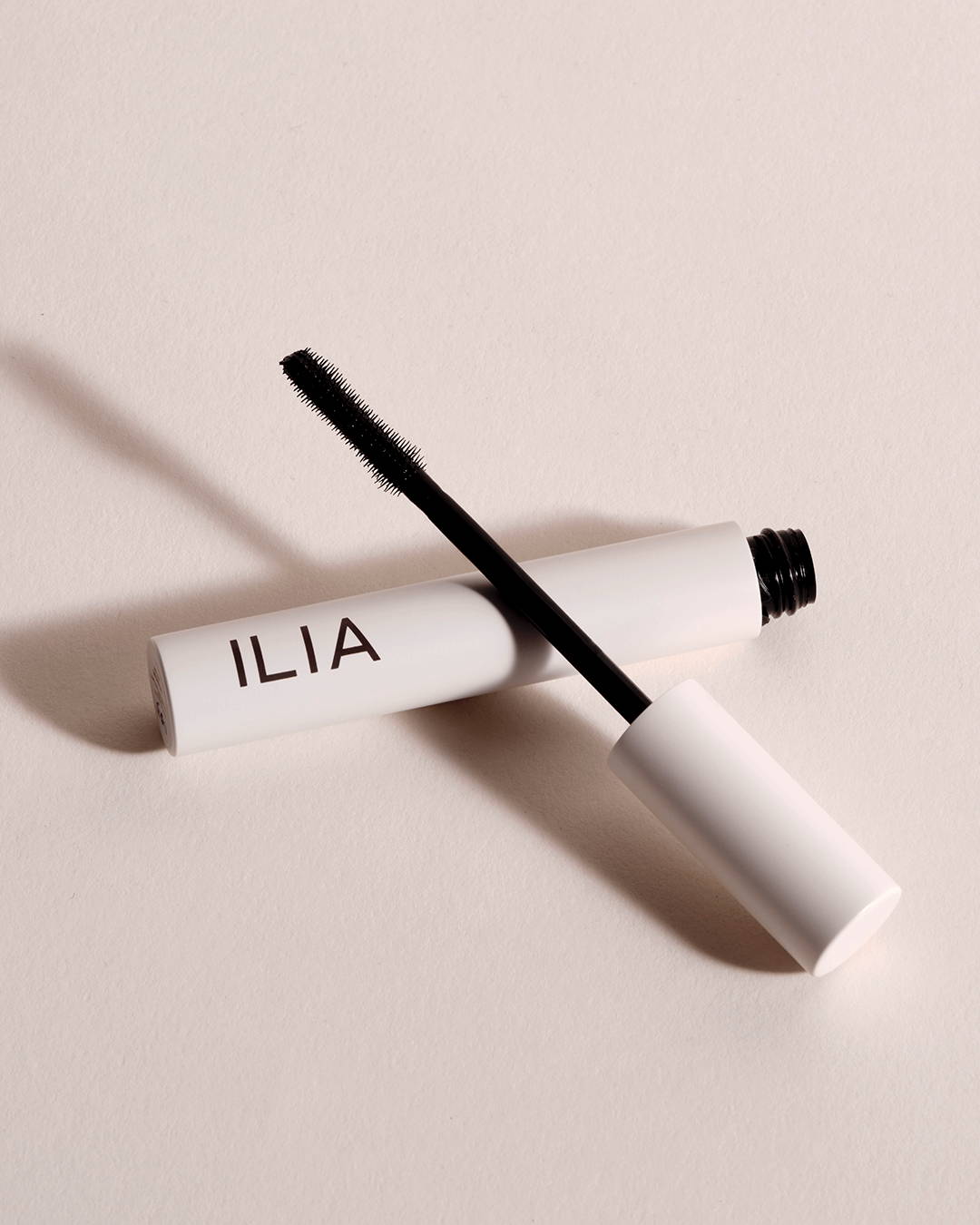 The mascara for natural volume!
With its formula derived from 99% natural ingredients, the Limitless Lash Mascara is the clean mascara that you will want to keep in your makeup bag! With its volumizing power, it opens up the eyes for a captivating effect. We'll let you check out the (443) reviews, they speak for themselves.
The mascara for real doe eyes
And if you're looking for some more intensity and volume for your eyes, you'll love the Fullest Volumizing Mascara. Enriched with provitamin B5, it thickens the lash line while strengthening them for head-turning volume!