OMC BACKSTAGES
Oh My Cream Skincare has a new solution for men
Because men also want to take care of their skin and it's time they stopped stealing our favourite products, Oh My Cream Skincare released a routine specially designed for them (but not only!) in 3 simple and effective skincare steps. Follow the guide, we'll tell you everything.
Finally a men range!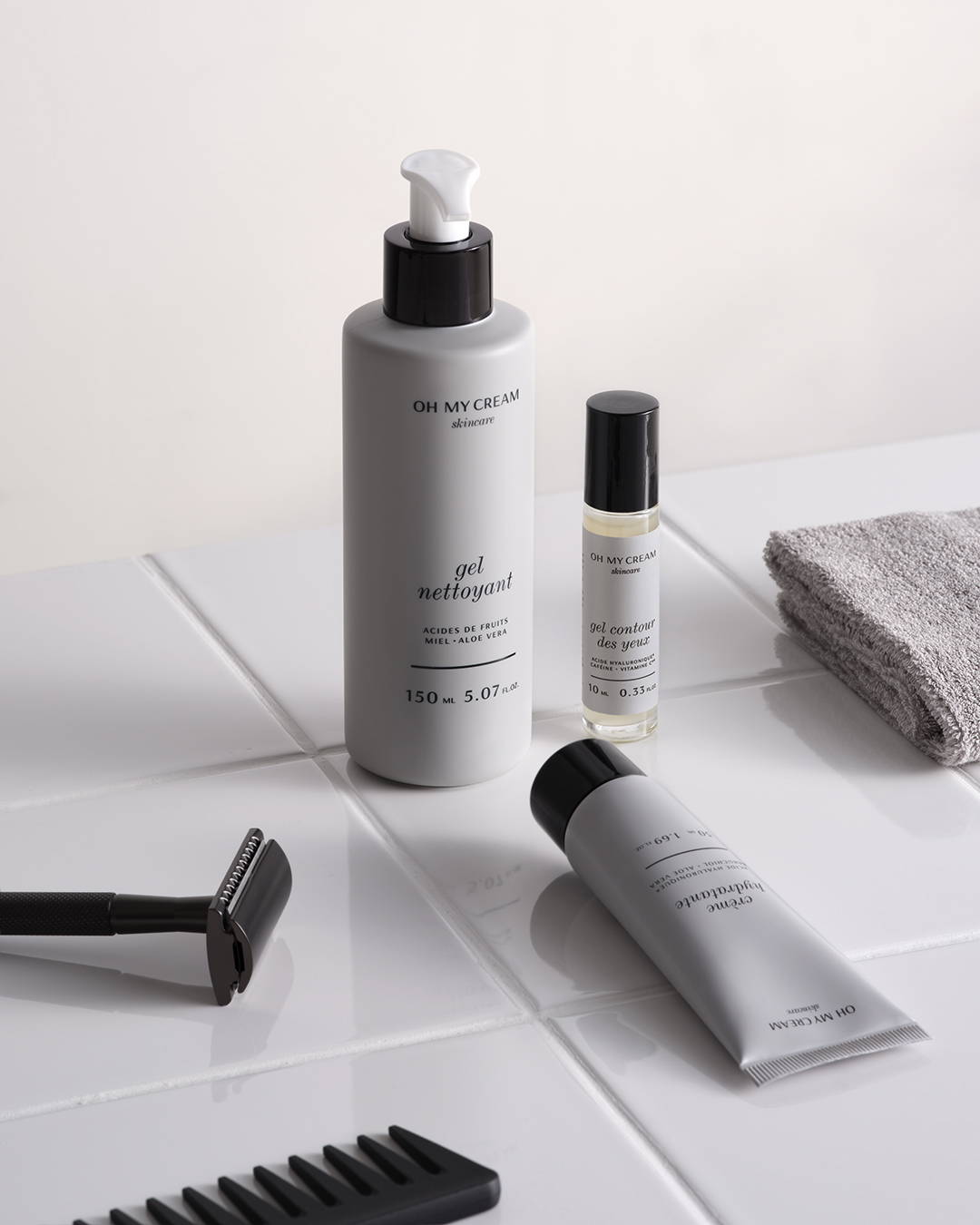 In the time of unisex products, we almost forget that men's skin has specific characteristics.
Their skin tends to be thicker, their pores are more dilated, their sebum production is greater and, as a result, their skin is oilier, shinier and often prone to impurities. It also tends to be more sensitive and reacts more quickly to regular shaving. 
Moreover, while the signs of ageing appear later in a man (due to their slightly thicker skin which marks less easily) when it starts to be visible the progress goes quickly. 
Sagging skin, puffy eyes and dark circles, men are also affected. It is these specificities that have helped us to formulate this new range for men...but which can be used by all skin types with similar problems!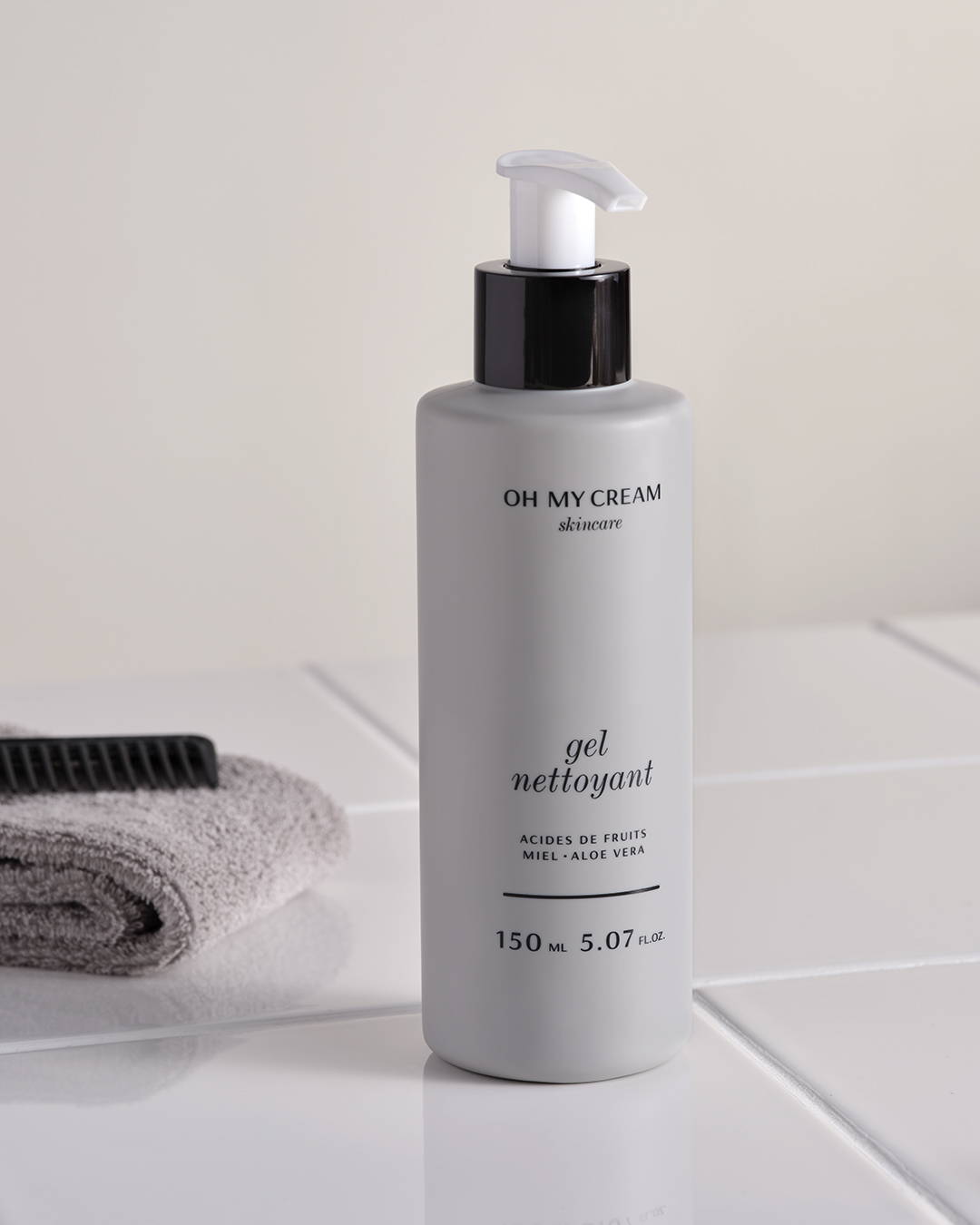 A purifying cleansing gel
Cleansing the skin is really the most important step, which is why we have developed a new cleansing formula: a Cleansing Gel boosted by fruit acids with exfoliating action. It gently purifies, brightens the complexion and leaves the skin pleasantly soft, ready for shaving. The extra touch? Its fresh lemon and bergamot fragrance, with a peppery note.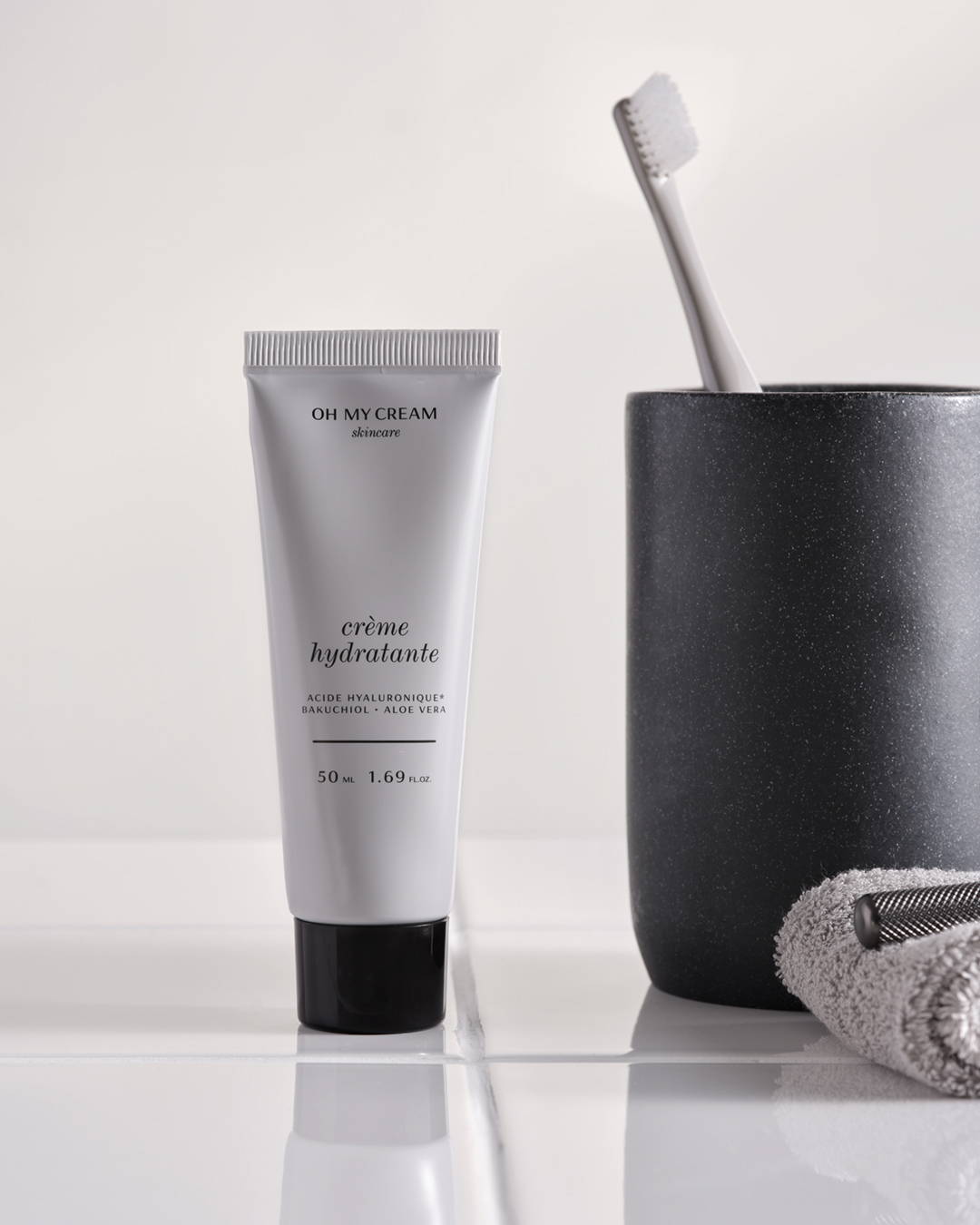 A shield hydrating cream
Because we've noticed that sometimes our tubes of cream run out very (too?) quickly, we thought of this new cream as their new must-have. With the Moisturising Cream, men finally have a simple and effective solution. Formulated with Hyaluronic Acid and Bakuchiol, a gentle alternative to Retinol, it moisturises and soothes for a soft and smoothed skin, while diminishing fine lines and wrinkles. The result is comfortable skin and a fresh, glowing complexion.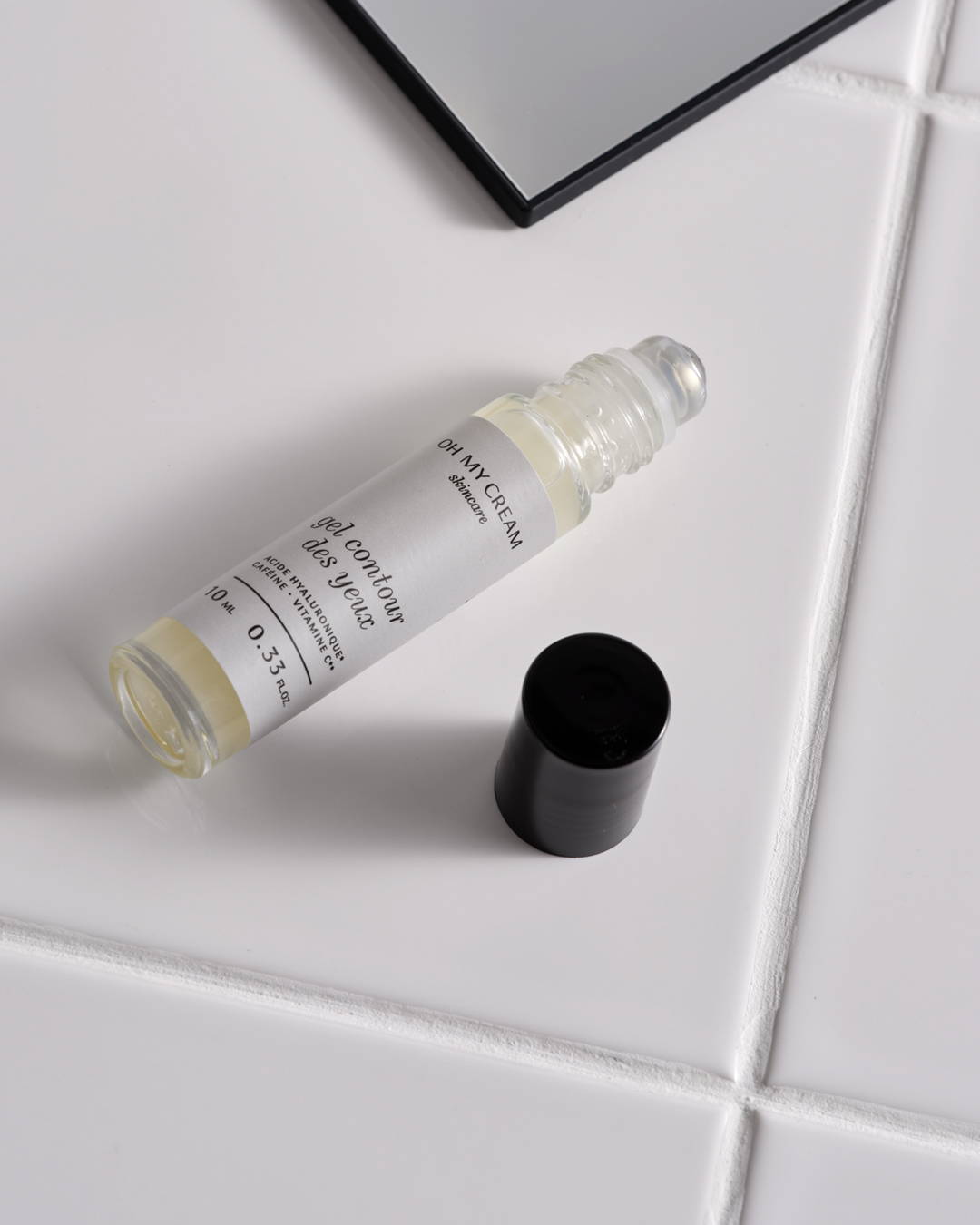 An eye contour with a refreshing effect
What better way to complete your skincare routine than with a fresh eye contour? Since men are not spared from the signs of fatigue and the first signs of ageing either, the Eye Contour Gel moisturises and reduces dark circles while bringing radiance to the eyes. Its massaging ball with a freshening effect and its effective formula based on hyaluronic acid, caffeine and Vitamin C, decongests for a bright look.  
To maximise the tightening and decongesting effects of the massage, place the roll-on in a cool place before use.
3 questions on the new men range answered by Flore, the Head of development at Oh My Cream Skincare
Why did you want to launch an Oh My Cream Skincare range for men?
We probably all can say that we had the experience of a chat with a friend, companion, father, brother, etc. who has been lost when we ask them how they take care of their skin. They don't know where to start, what to do. Often they act in reaction rather than prevention.
Thanks to numerous interviews with the Oh My Cream team, but also with our customers and their families, we have tried to understand and identify their needs in order to develop 3 simple and effective products, easy to adopt for a single routine that does everything.
What can you tell us about this range?
We wanted to start with essentials to meet the aim of simplicity. But it was also important for us to pay special attention to a problem that men all seemed to be very sensitive to: prevention of the first signs of ageing. And we still have many other ideas to enrich this range...
Whom is this range intended for?
This range was designed for men, but the formulas developed are universal and suitable for all skin types. So women can also use it very well! The whole team has already adopted the 3 products ;-)