beauty posts
Susanne Kaufmann 2.0: (Re)discover the bestsellers
Indulge in sensory textures, clean and nourishing formulations, and eco-friendly commitment, (re)discover Susanne Kaufmann's bestsellers. Iconic and deeply nourishing skincare products from the Austrian Alps.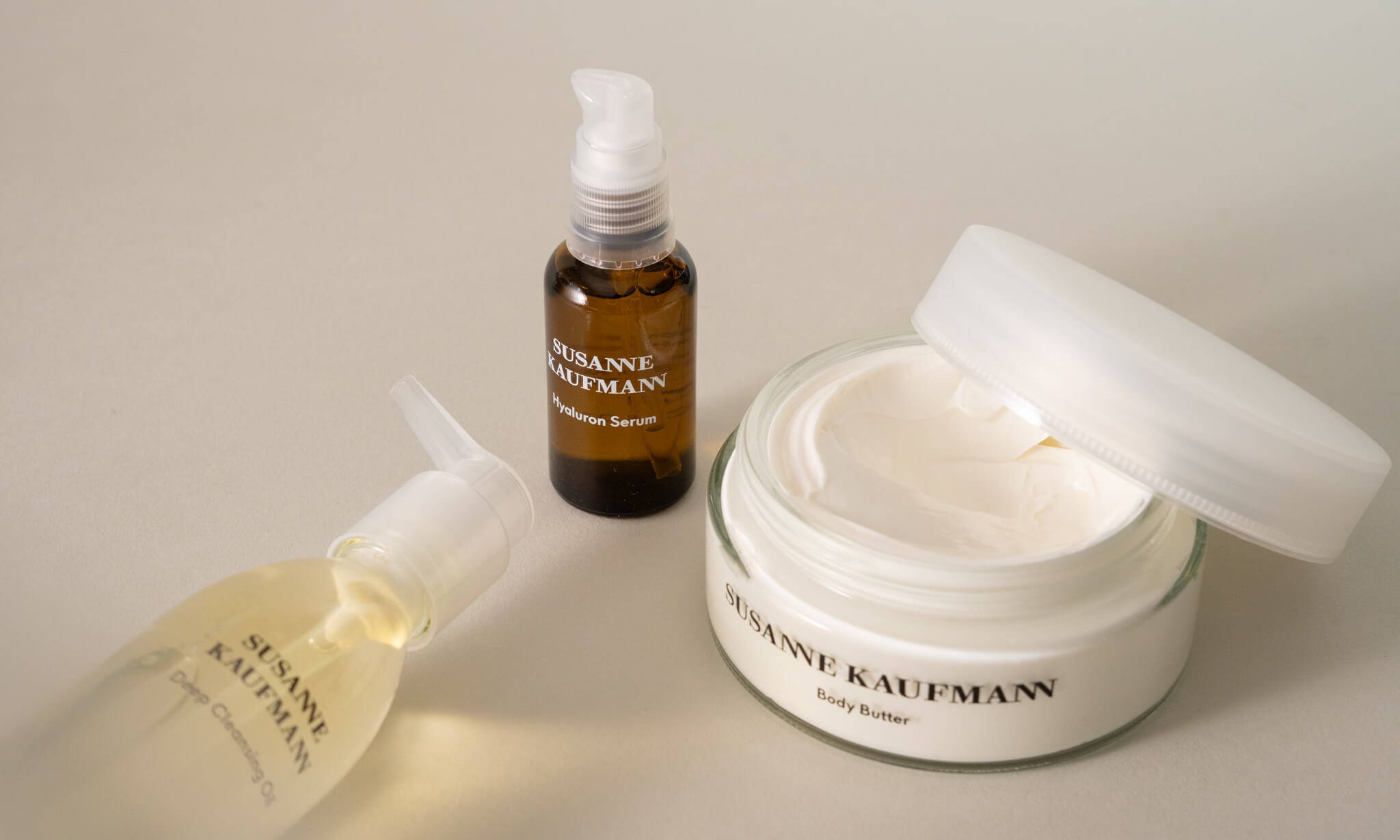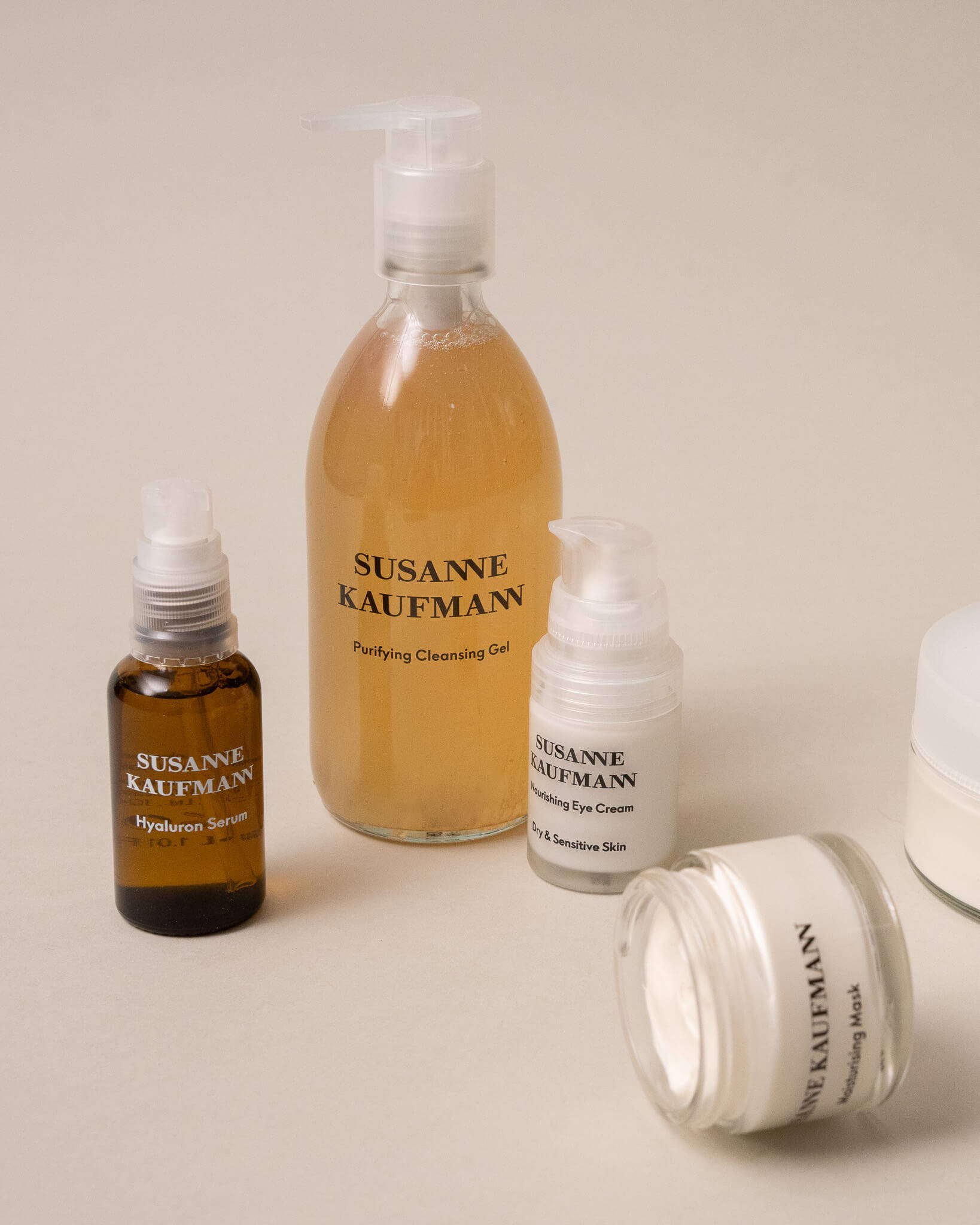 About Susanne Kaufmann…
Susanne Kaufmann grew up in the midst of the Bregenz Forest, a valley in the heart of the Austrian Alps well known for its purity and incredible biodiversity. From a family of hoteliers, the founder, who would pioneer clean beauty, took the reins of the family estate, the Hotel Post Bezau, at only 23 years old. Clearly ahead of her time, the young woman embarked on creating a true wellness destination by adding a modern spa with a holistic approach.
Then came the obvious choice: the creation of a natural skincare line, with ingredients sourced as close as possible to their place of production, and intended to be used during professional treatments at the Susanne Kaufmann spa. The success was such that the Susanne Kaufmann brand was soon introduced to the public and found its place on our top shelves.
A complete dedication to sustainability
The majority of the ingredients come from the Austrian Alps region. 

Each product has been developed and locally manufactured for nearly 20 years in the Susanne Kaufmann workshop, which operates on solar energy and green electricity. 

All packaging is recyclable, and some are refillable. 

The absence of preservatives and synthetic ingredients harmful to the skin... but also for the planet by avoiding water pollution!
The historical bestsellers you adore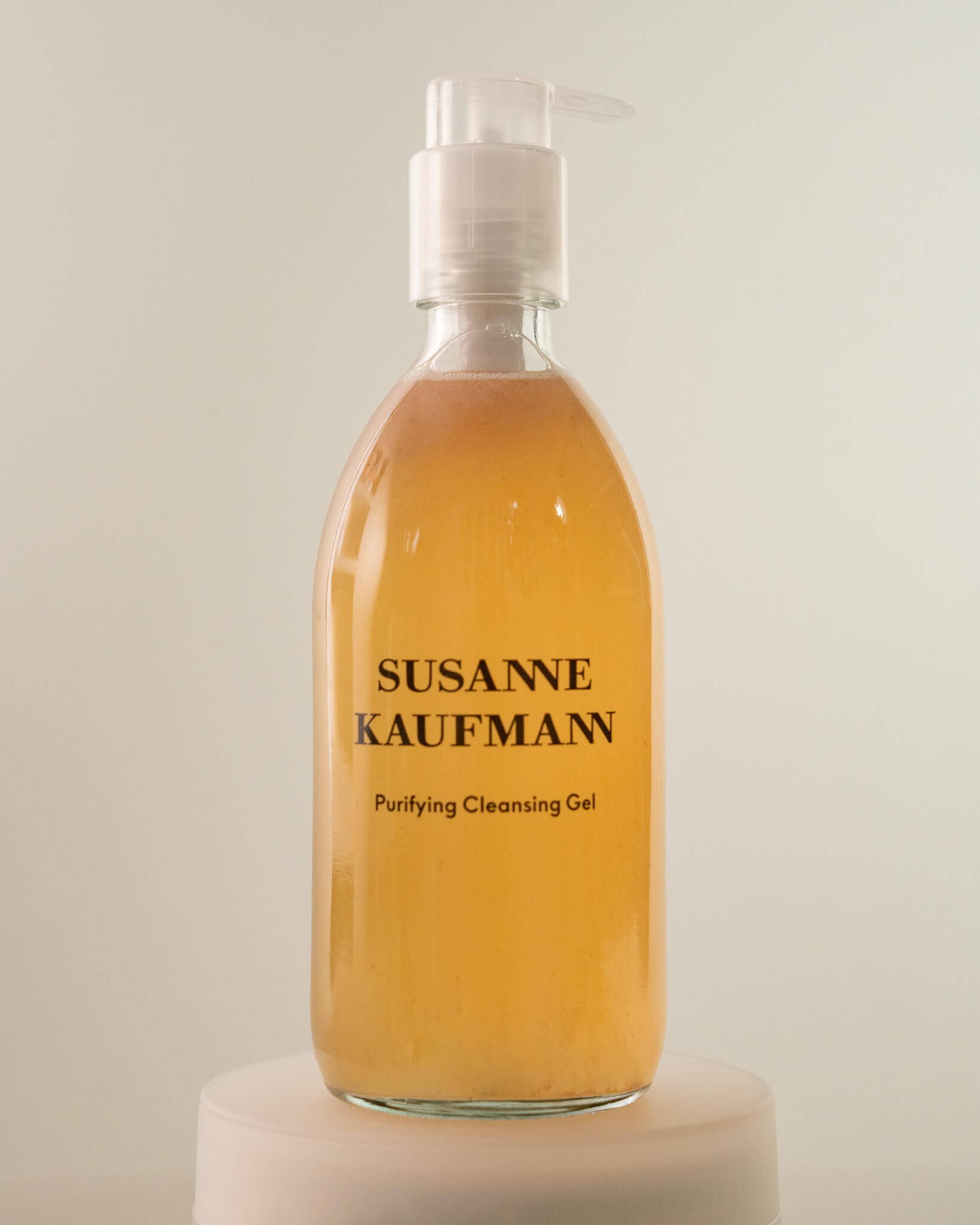 This gentle cleansing gel is the sensory treatment for normal to combination skin. With its creamy foam, it cleanses and purifies gently for comfortable and radiant skin.
What's new? The addition of a gentle sebum regulator: ALPAFLOR. This organic prebiotic complex, more effective and locally sourced, helps reduce sebum production and restore microbiome's balance. Some allergens have also been removed from the formula to ensure better skin comfort, resulting in a slight change in the scent of this cult product.
Why do we love it so much? It's a cult favourite with a particularly syrupy texture that leaves the skin perfectly clean and the cheeks rosy.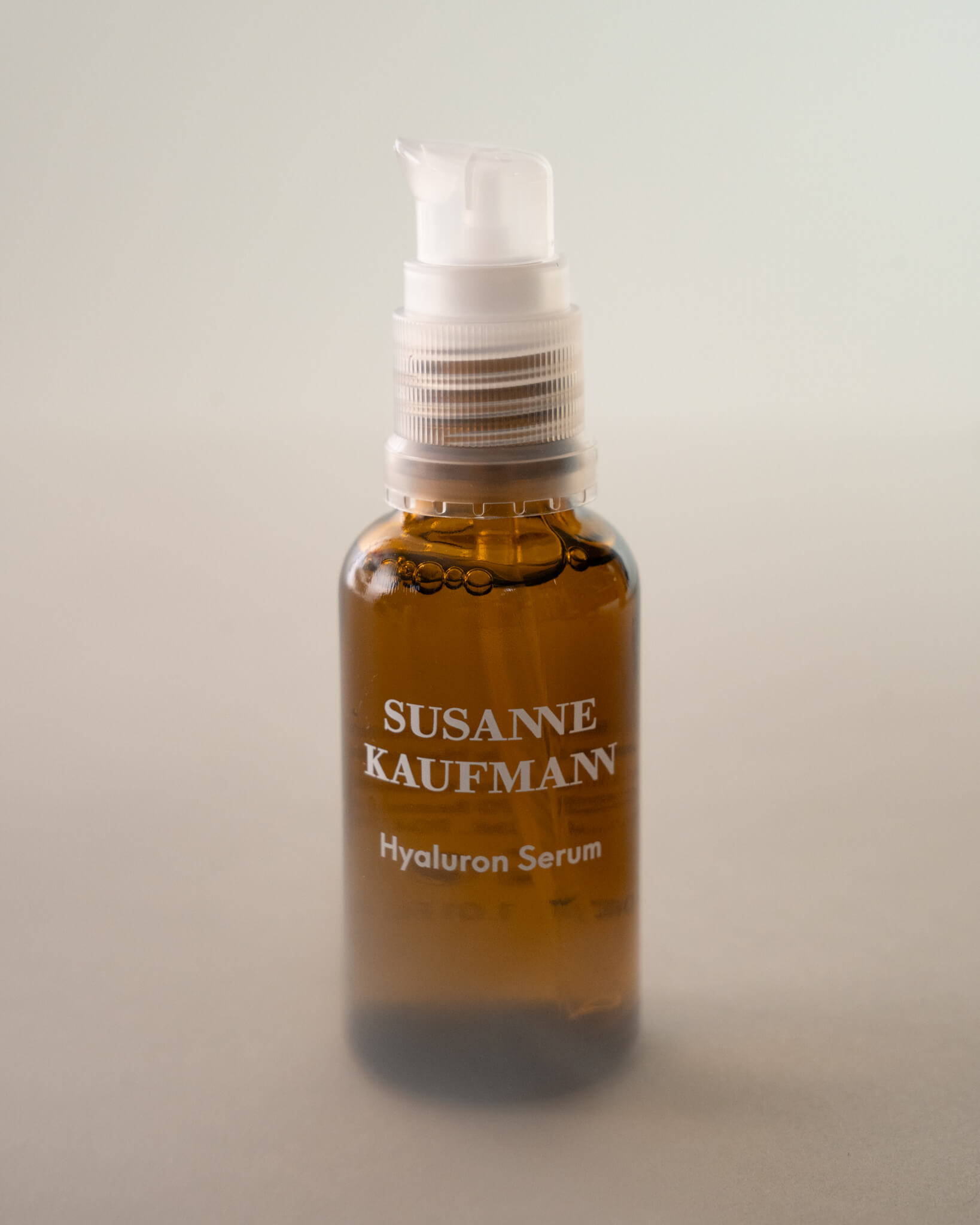 This highly concentrated serum with plant-based hyaluronic acid helps fill wrinkles and deeply plump even the most dehydrated skin... Without a greasy effect!
What's new? An extract from brown algae, Algin, is the new addition to its formula. It supports cellular energy production and stimulates cell renewal.
Why do we love it so much? Because you can use it just as well at 25 as at 65 (and beyond ;-)), as soon as the skin starts to lose density or in case of severe dehydration. And this, regardless of our skin type. Guaranteed glow!
This universal nourishing and intensely hydrating mask repairs and smooths the skin, leaving it plump and radiant! An essential for winter but also in the summer for deep rehydration.
What's new? Squalane oil has been added to the formula to boost hydration and ensure skin elasticity, along with a new active complex: Polyfructose. This powerful complex, derived from chicory root extract, combined with soothing plant-derived prebiotics, supports stressed skin by nourishing and strengthening the microbiome to reduce sensitivities and improve hydration.
Why do we love it so much? Its rich and ultra-creamy texture thanks to honey and plant oils, its natural and addictive relaxing scent... Apply generously for baby-soft skin.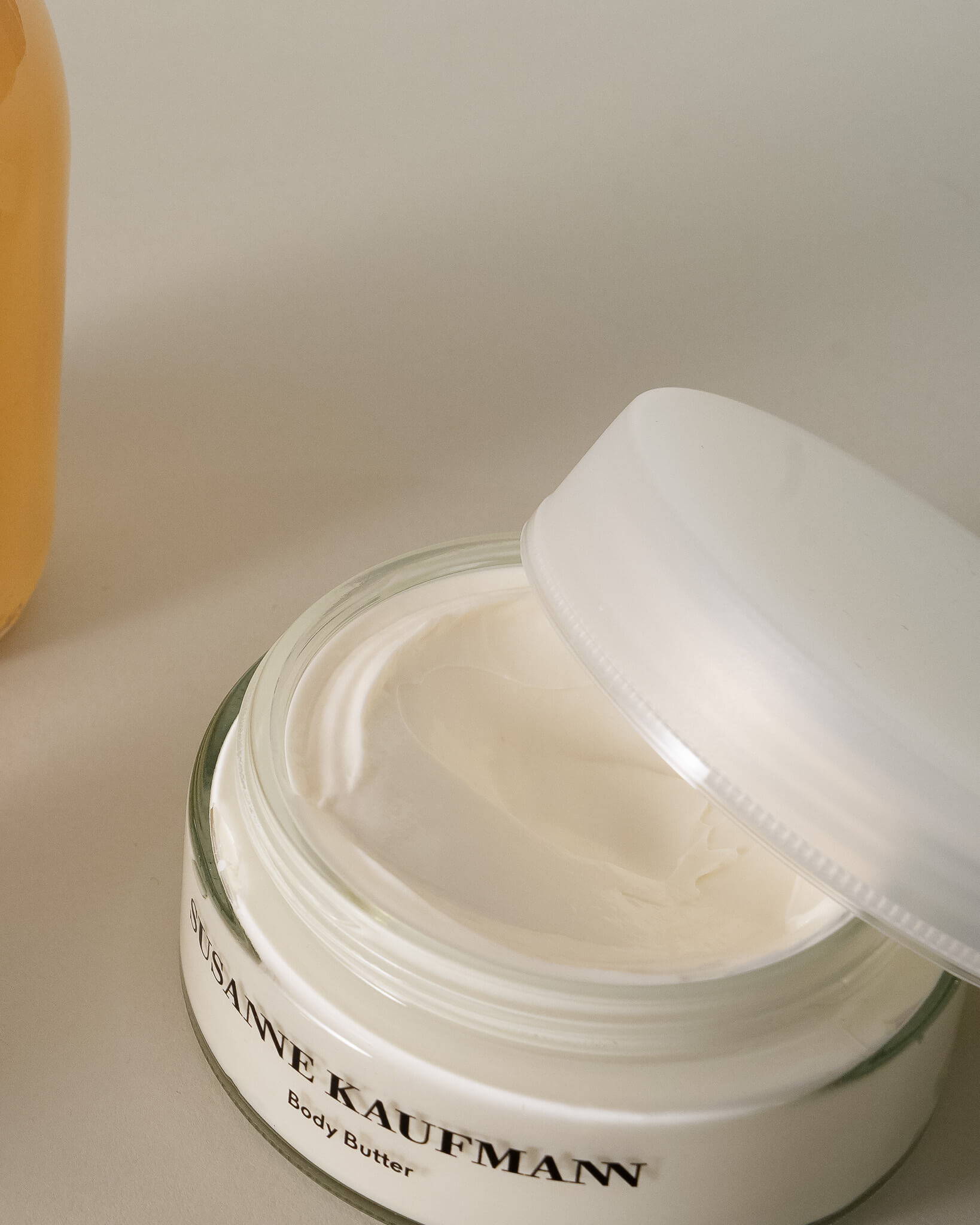 This ultra-hydrating and nourishing body balm repairs and protects dry and thirsty skin while preventing dehydration. It's the must-have for an at-home spa routine.
What's new? Absolutely nothing. It's still the same beloved cult product that we adore.
Why do we love it so much? It's the ultimate indulgent treatment, a balm with an addictive scent that repairs everything in its path, leaving the skin soft and radiant!
The current bestsellers you need
It's the go-to eye contour product for tired and delicate eyes. Susanne Kaufmann Nourishing Eye Cream is an ultra-rich eye contour balm that deeply nourishes and smooths fine lines. Thanks to its blend of reparative oils, it's like a "band-aid" treatment that can even be applied around the lips from time to time.
The only change for this best-selling product? Its fragrance is now 100% natural.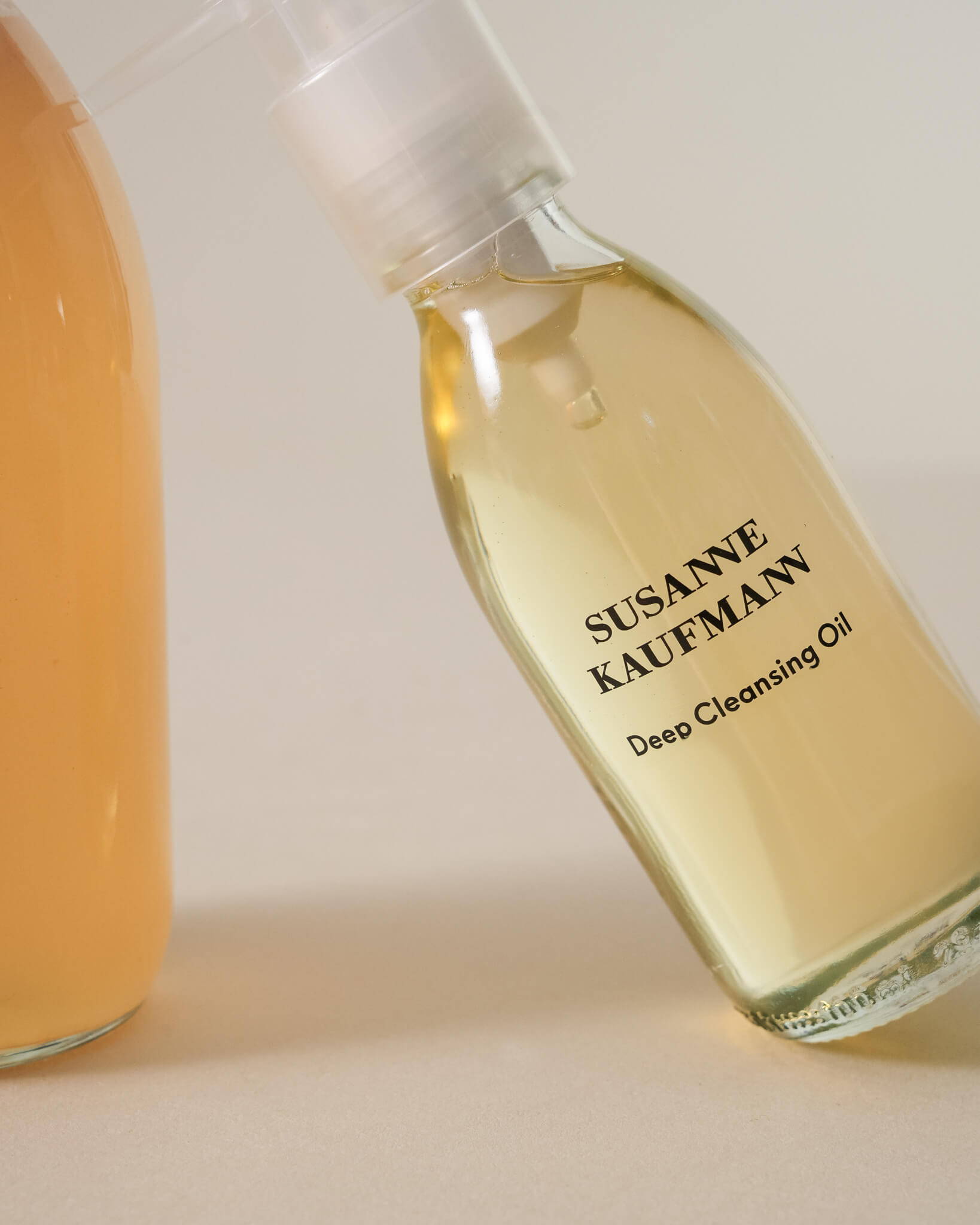 The newest product you might have missed
We eagerly awaited Susanne Kaufmann's double cleansing, and now it's possible with the Deep Cleansing Oil, the signature-scented makeup remover oil that eliminates all traces of makeup, even waterproof, thanks to its blend of plant oils. In addition to the Purifying Cleansing Gel, it's the ideal routine for a thorough cleansing that leaves the skin soft and radiant!
Susanne Kaufmann bestsellers