oh my cream backstages
COELHO Beauty, the brand with the minimalist routine and multi-uses haircare treatments
Founded by the passionate French hairdresser, Adrien Coelho, COELHO Beauty offers holistic, modern and versatile treatments. Discover unique and soothing formulas to take care of your hair, your scalp, but also your skin and your body, while also easing your mind.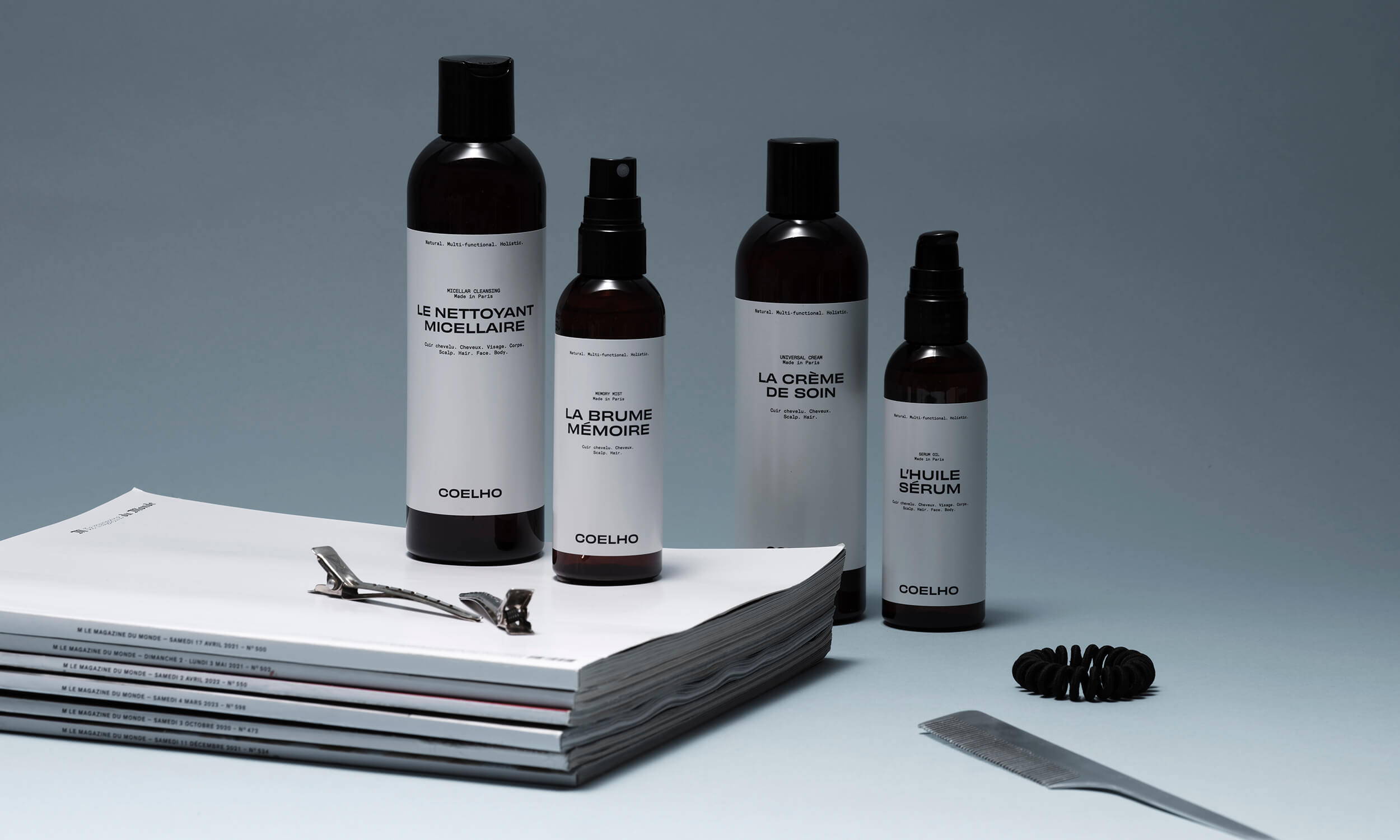 COELHO Beauty, a brand with a contemporary view of beauty 
Quite different from your regular hairdresser, Adrien Coelho is a passionate beauty and well-being globe-trotter with an incredible resume… Hairdresser, freelance, ambassador for the most prestigious cosmetic empire, consultant for the most well-known publications and hairstylist for the biggest name in fashion and the most A-list celebrities around the world, if there's one thing sure it's that Adrien succeeded in making a name for himself and creating his own vision of modern beauty that will soon inspire him to create his own haircare line. 

Therefore, after not less than 3 years of research and development among skin and pharmaceutical experts, Adrien finally launched COELHO Beauty in 2022, his own holistic and versatile haircare line. Combining aromatherapy and dermo-cosmetics for its treatments, as well as soothing, unique, genderless and universal formulas, COELHO Beauty created beauty gems to take care of your hair, scalp, but also your skin, your body and your mind. A minimalist routine that the Oh My Cream Team soon adopted!
"Our hair, just like our skin, reflects our emotions, and every day of our life, we have to show our best self in a never stopping world where image and beauty play an important part.  Our choices and our lifestyles, as well as many other external factors we are exposed to on a daily basis, increase the pace of ageing of our scalp, our hair, our skin, our body, and also our mind. The desire to create a holistic, clean, ultra-performing and inclusive beauty brand was clear for me."
- Adrien Coelho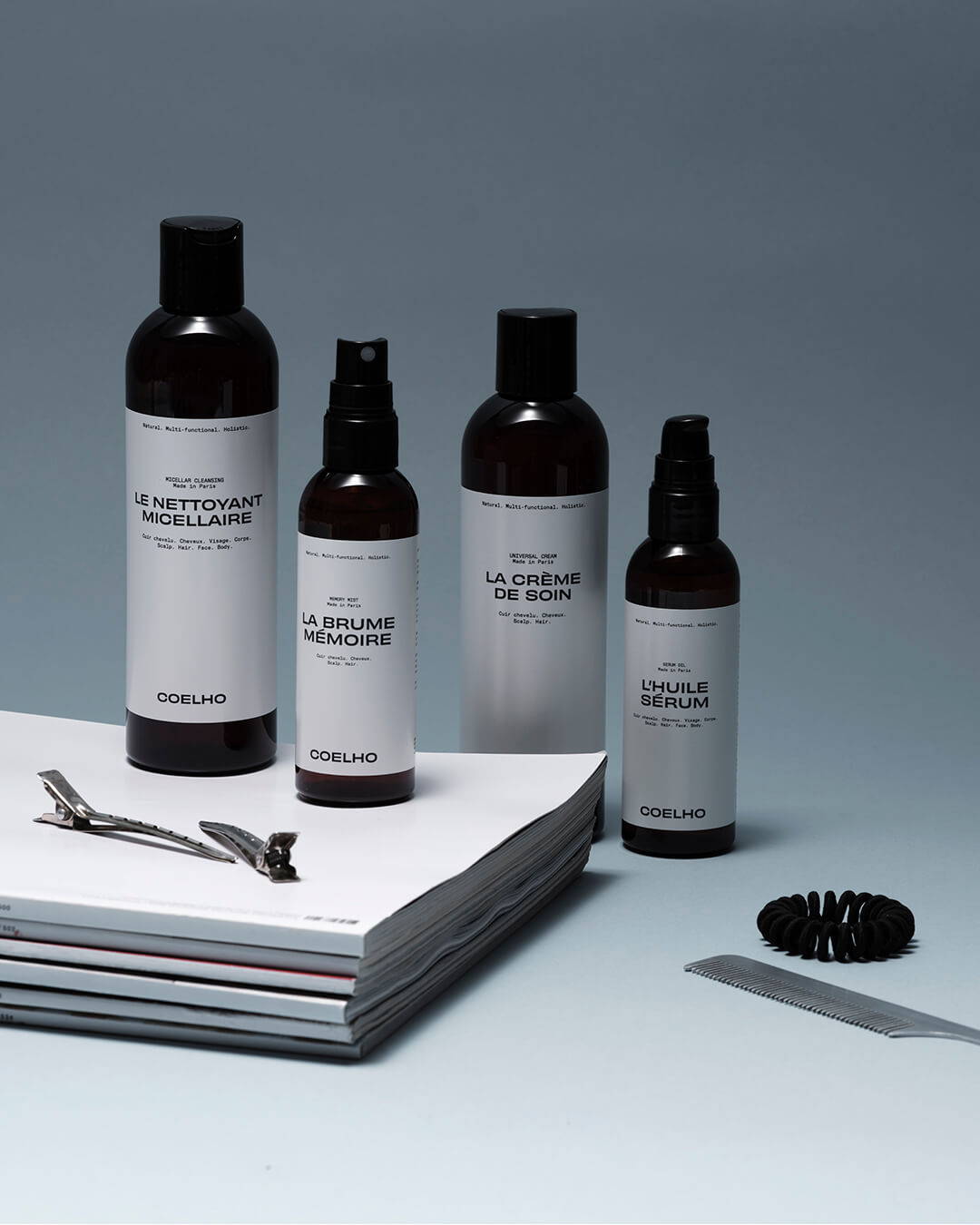 A minimalist routine for healthy hair
First we have, the Micellar Gentle Cleansing Shampoo, softer than a shampoo, then the 4 in 1 Skincare Cream combining the action of cleansing cream, a conditioner, a nourishing mask and a definition cream, the Regenerating Serum Oil to hydrate and protect, and finally the Finishing Hair Spray, to texturise. COELHO Beauty haircare line is simple and minimalist! 
Free of parabens, sulphates, silicons, PEG, Phenoxyethanol, Phthalates, mineral oils and synthetic perfume, these treatments can be applied to the hair, but also fit the skin on your face and your body, and even go further than just physical effects but also emotional effects. 
You might notice some relief printing on the pack. These signs named "sigils" are graphical figures representing, in magic, a being or a magical intention. For each ingredient, Adrien Coleho has imagined a symbol that, when put together, creates a totem for each product, representing the intention behind Adrien Coelho's formula.
Discover COELHO Beauty haircare