7 In & Out combo to transform your skin
Because the new year goes in hand with new beauty resolutions, it's time to adopt the right In & Out duo for an effective routine. Lack of glow, blemishes, redness, fine lines or digestion… For every beauty concern, there is a solution. Discover what's the best supplements and beauty tools for the new perfect ritual on your skin.
Ritual for a better-ageing action: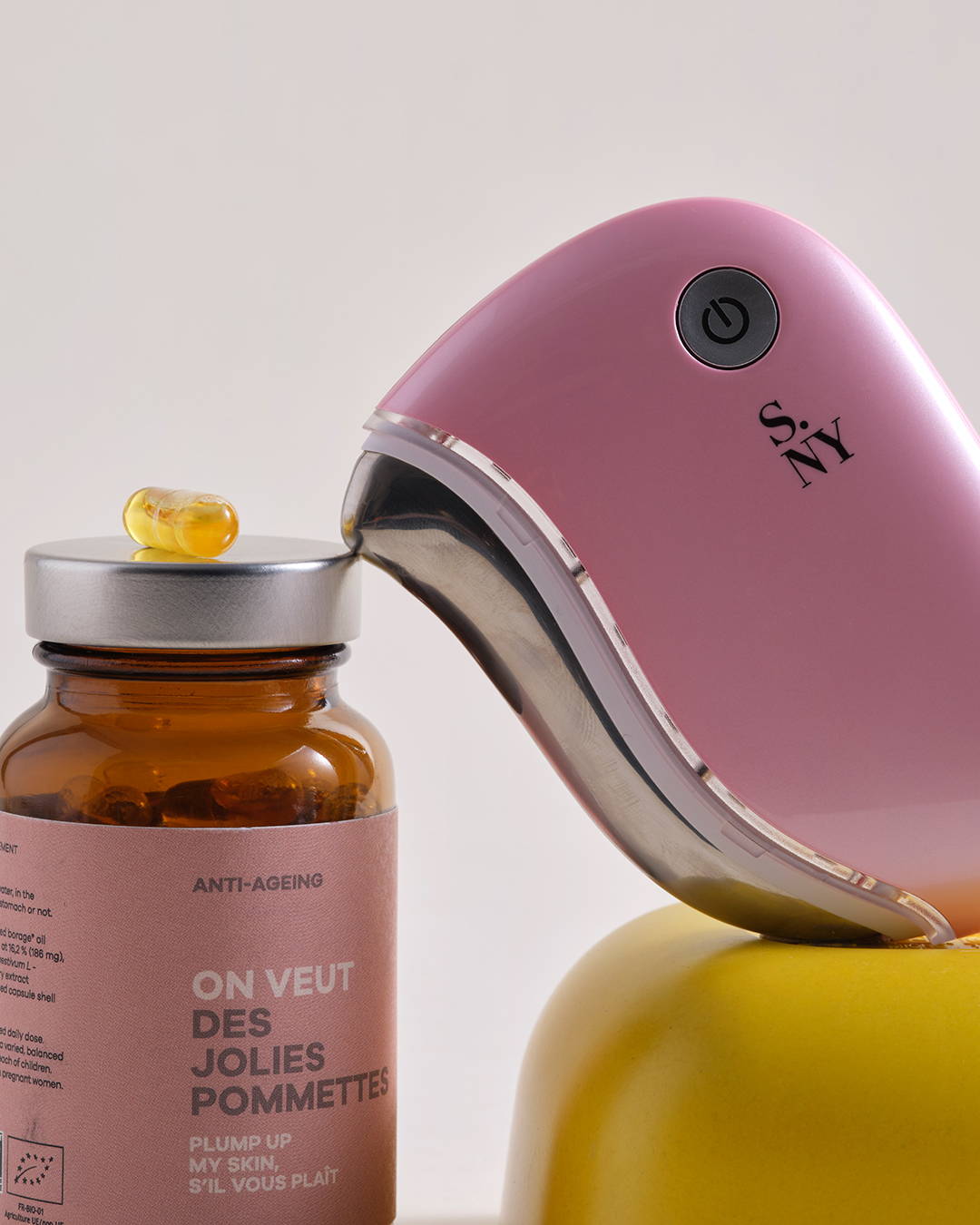 If our skin doesn't have the same needs as time goes by, when we reach 25 years old, our epiderm seems to start  having more trouble bouncing back. For a real boost, leave it to an anti-ageing duo! 
These, 100% plant-based, capsules give deep hydration by boosting collagen production to provide skin's natural radiance and comfort. As a result: the skin is permanently plumped and its features are smoothed.
This new generation gua sha combines heat, LEDs and vibrations to de-stress and firm effortlessly. Thanks to its 3 technologies with a formidable anti-ageing and glow action, the skin is firmer, luminous and plumped up. 
SOS Ritual against redness
Experiencing rednesses, sensitivities and discomforts? It's safe to say that it's time to offer your skin some comfort and softness.  
A real comforting ally, these capsules enriched with probiotic strains offer a soothing sensation to the most sensitive skin, by rebalancing the intestinal microbiome responsible for skin inflammation and redness.
Out Ritual:

Oh My Cream Skincare

Roll-On

 
Because the gesture is just as important as the treatment, our rose quartz roll-on provides an immediate fresh effect It immediately stimulates blood circulation and drains the lymphatic system, helping to firm the skin for a smoother and brighter complexion. 
Anti-blemishes ritual: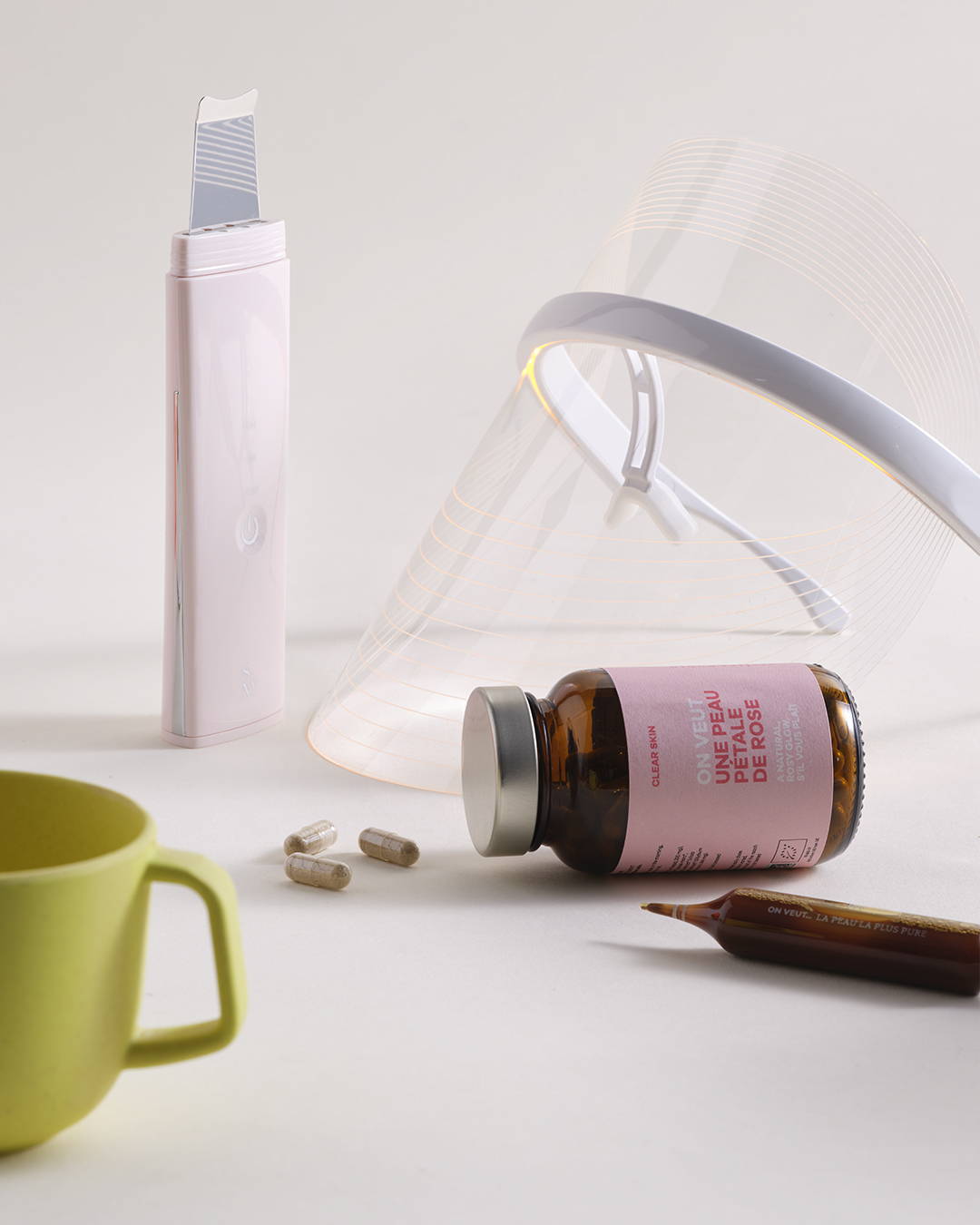 Among the small things that can highly affect our day, blemishes are undeniably guilty… Thankfully, we have the perfect ritual for clear skin. 
To fight sebum excess, blemishes and blackheads, these vegan enriched with probiotic strains are the perfect ally. Thanks to their anti-inflammatory properties, they rebalance the intestinal microbiotia, responsible for skin inflammations such as blemishes.
A new-generation mask worth a spa treatment. Easy to use, this light therapy mask with red, blue and amber LEDs, with proven effectiveness, dazzles us with its smoothing, soothing, anti-spot and anti-imperfection action. 
To go further: Solaris The Ultrasonic Exfoliator Spatula + LED offers results similar to those delivered by professional skin cleansing facials. Thanks to its super-purifying exfoliating action, it's an ideal beauty tool to fight blemishes and blackheads while improving skin renewal. 
Glowing Ritual
Dull skin, tired eyes? Winter is not being kind to your skin, just like the effect of a difficult wake-up call.  
A duo of rose quartz stones that massage the eye contour area and the entire face for a fresher look and complexion and smoother features. 
Detox Ritual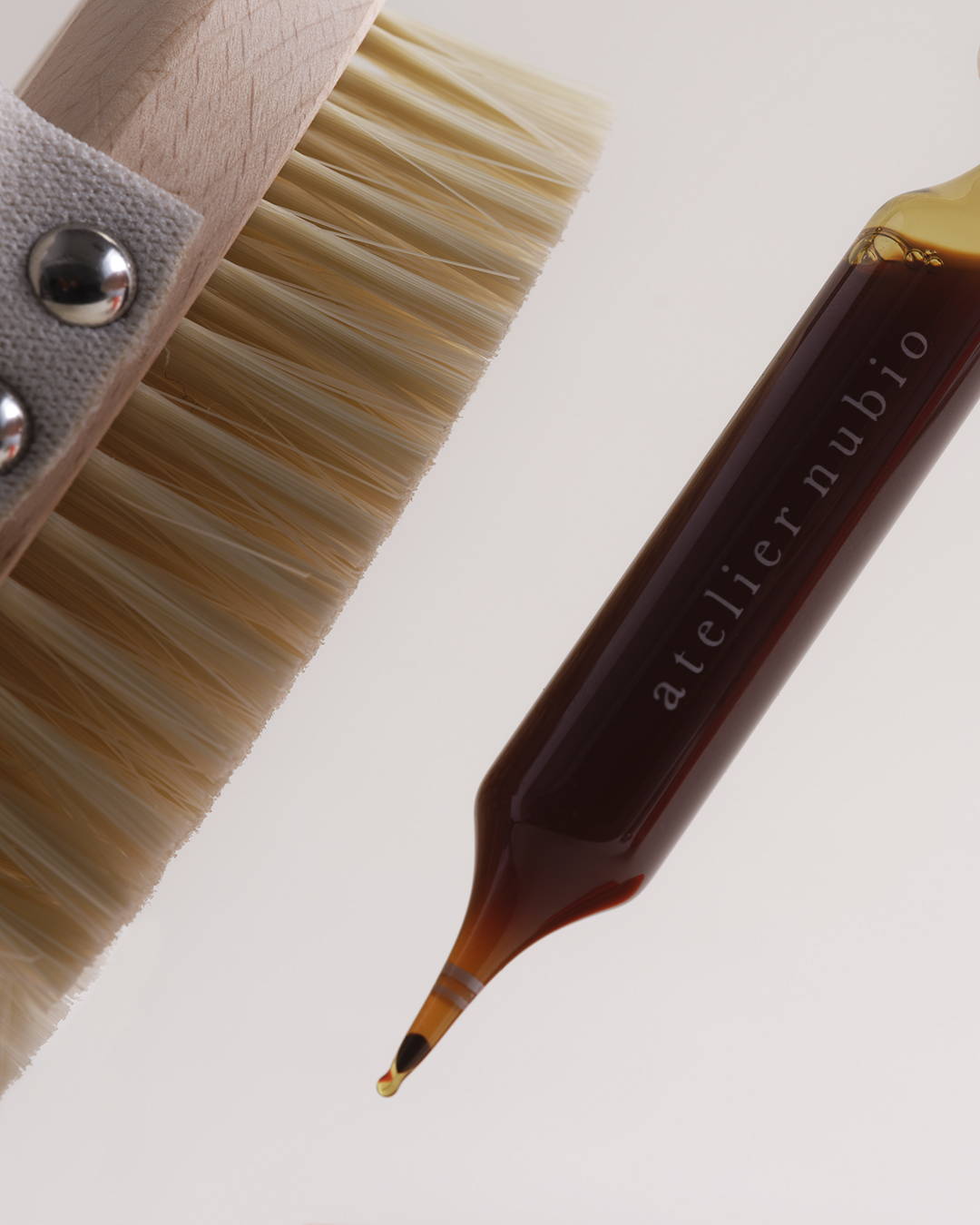 End-of-the-year also rhymes with happy festivities but above all an unbalanced intestinal flora. To start fresh and new, and get rid of bloating, we have the perfect detox routine. 
Vials contain detoxifying plants with a draining action to soothe the digestive system and decongest the abdominal area for optimal gut well-being and a flat stomach. 
To stimulate the lymph system, dry brushing massage is the ideal well-being ritual thanks to its detoxifying effect. A few minutes a day are enough to lighten heavy legs, firm skin tone and reduce stretch marks. 
Apart from providing a general sense of well-being, an infrared sauna session also contributes to the elimination of fats and toxins. It improves the quality and texture of your skin but also burns fat and eliminates toxins. Book your Infrared Sauna session here !
The Hair Growth Ritual
We all dream of hair length that never ends and a mesmerising volume… Let us introduce our starter ritual for shiny and healthy hair.  
With their 100% plant-based formulation, these purifying vials stimulate hair (and nails) growth for fuller hair, soothed scalp, and shiny and strong lengths. 
Ideal for use in the shower with a purifying shampoo such as John Masters Organics Stimulating Scalp Shampoo, our massage brush for the scalp stimulates blood circulation, boosts hair growth and revitalises the hair. Plus, it's perfect for a relaxing massage! 
Multi-actions Ritual for a Global Efficiency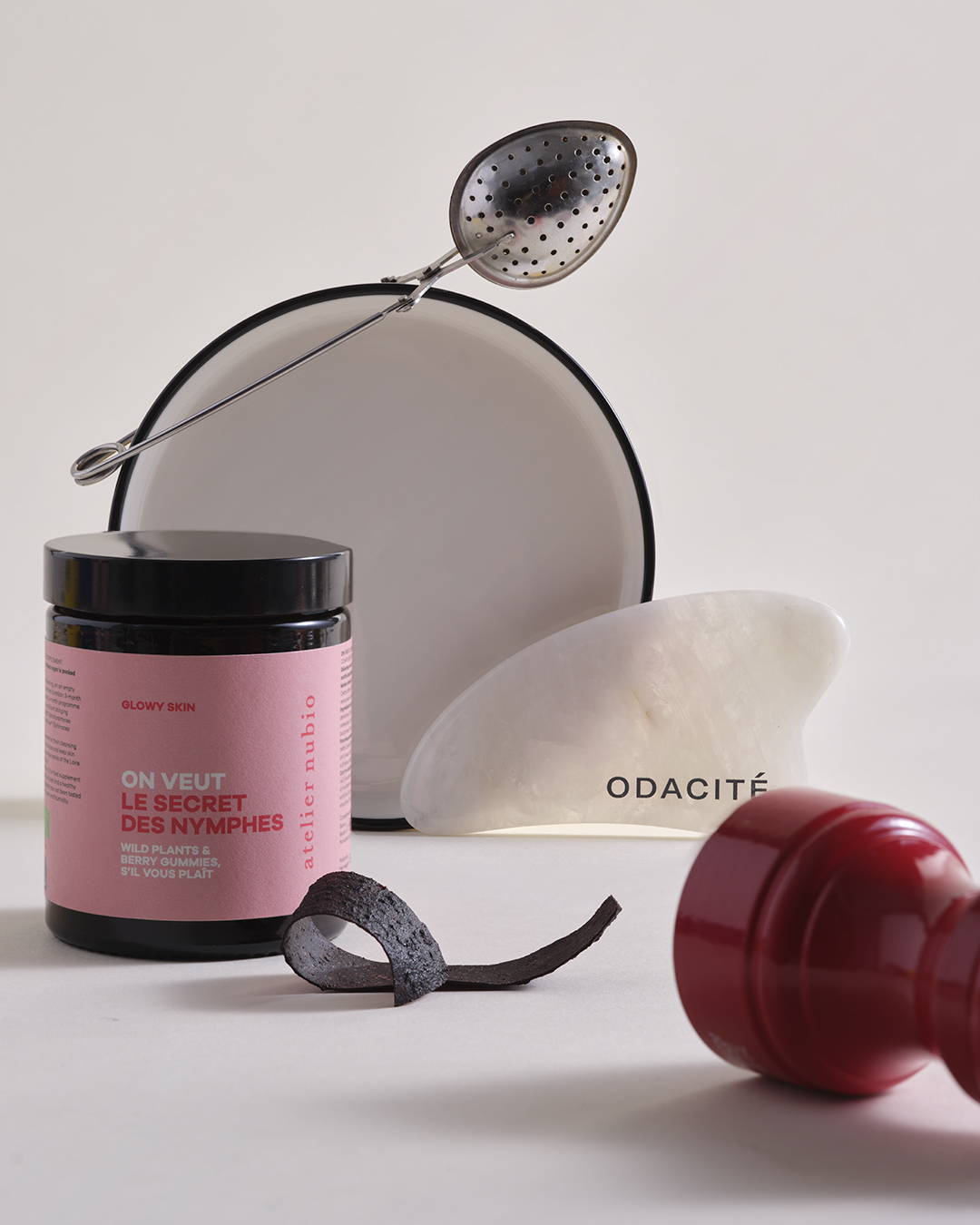 Dull hair, tired face, some blemishes definitely here to stay as well as skin firmness that seems to let go… Sometimes, all we need is a gem to act on every level to cure all concerns. 
This ribbons supplement, enriched in superfood plants and beer yeast, is a true ally for healthy-look skin, strong hair, and nails.
This beauty ritual as lifting rather than relaxing, is the one that, once tried, it's hard to miss. It works on muscular fascia, the fibro-elastic membrane which covers the muscles and is rich in collagen fibre, to lift and  the lymphatic system to detoxify. Cut from precious stones, this face gua sha is the ideal beauty tool for glowy and firmer skin.